When a child is told what they're doing isn't a very good idea, some may listen and stop it.
However, some kids, on the other hand, completely ignore the advice - like this girl playing with a water hose in the garden.
She started off fussing around with the hose near the watering can, then decided to bring it up to her face to have a little drink of water.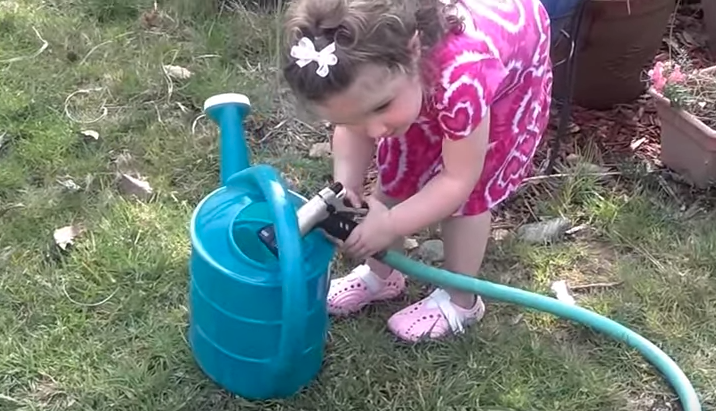 Of course her nan, who had already envisaged what was going to happen, repeatedly told her it wasn't going to be a good idea.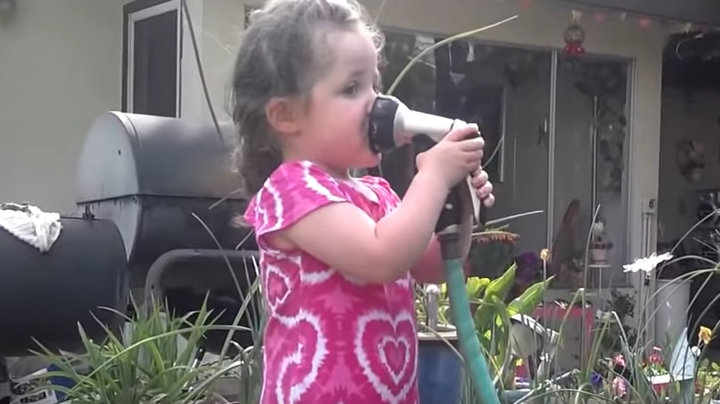 But instead of stopping her grandaughter, the nan decided to let her learn from her own lesson.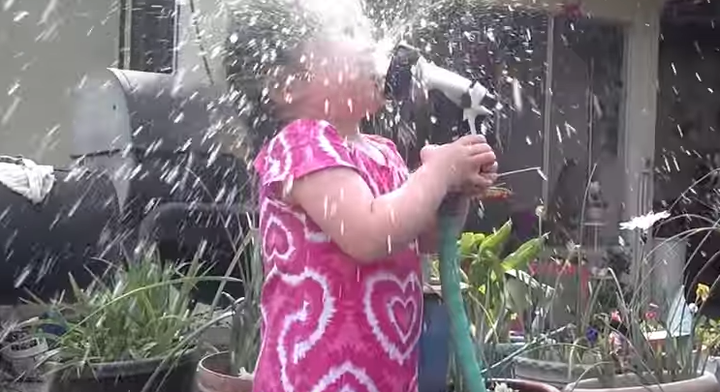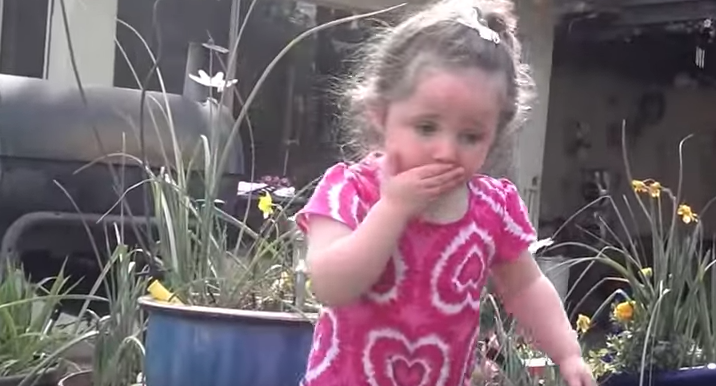 Before You Go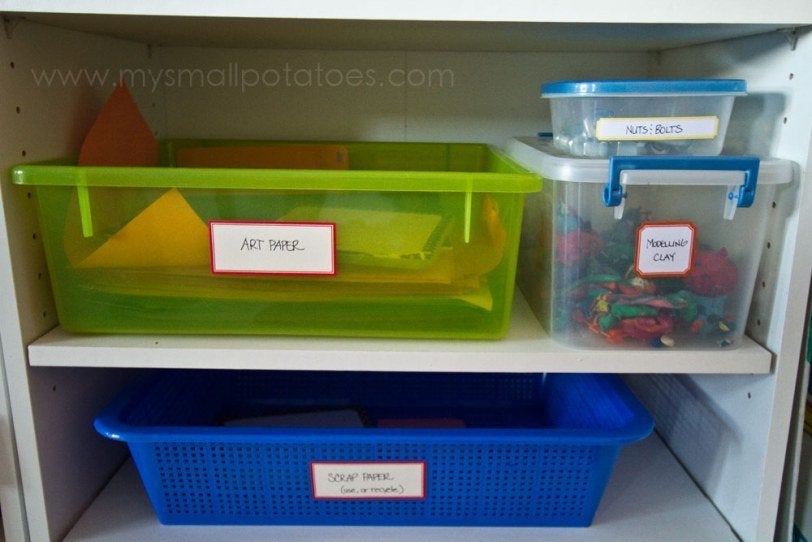 19 Hacks To Make Kids' Craft Time Less Messy