A 10-year-old girl has died after falling ill on a Christmas Eve trans-Atlantic flight to London.
The young girl was travelling from Toronto to Heathrow Airport when she suffered a medical problem, resulting in the flight being diverted to Shannon, Ireland, on Saturday.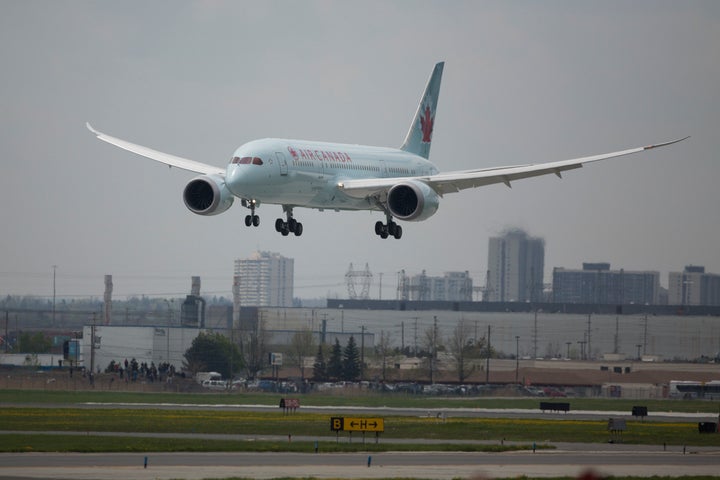 It is believed that a doctor and nurse were on board the Air Canada flight at the time and helped the crew assist the child, the Press Association reports.
The Irish Mirror reported that it is understood the girl was travelling on the Boeing 787 with three adult siblings and that the pilot reported they had a child in cardiac arrest on board.
According to the paper, an ambulance and rapid response advanced paramedic unit were sent ahead of the flight arriving at around 7.40pm.
She was taken to University Hospital Limerick where, a short time later, she was pronounced dead, with a post-mortem examination set to be arranged.
The flight, which had been carrying 230 passengers, later carried on to London.
Popular in the Community