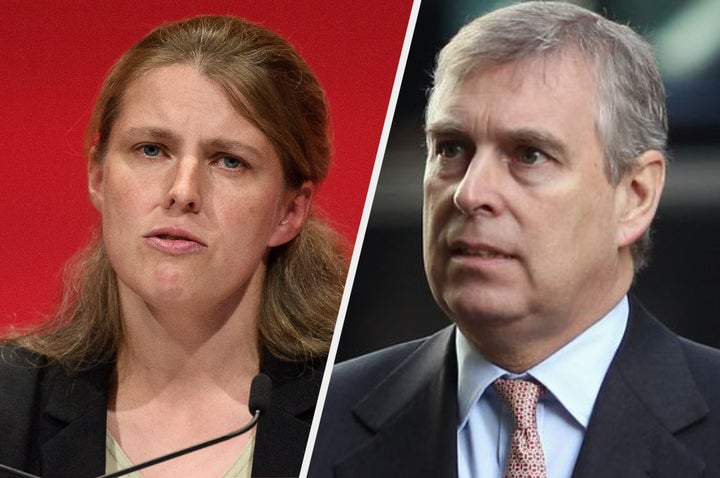 Prince Andrew should drop his Duke of York title in recognition of the pain victims of sexual assault face, a local MP has said.
Labour's Rachael Maskell, MP for York Central, called on the royal to remove his association with the city after he settled the US civil sexual assault case brought by Virginia Giuffre.
Maskell told BBC's Victoria Derbyshire: "People in my city have said that they want this disconnection of the dukedom with our city.
"A disassociation we think is really important as day-by-day we are fighting the battle against the violence [towards] women and girls, which clearly is really endemic in society."
She said a poll carried out by a local newspaper found 88 per cent of people in the city wanted Andrew's association with York to be removed
Maskell added: "Therefore, the simplest way would be for Andrew to simply say 'I don't want to be known as the Duke of York anymore'.
"I would hope his time of reflection - which I trust he will enter into - he will certainly consider that as an action that he could take in acknowledging the hurt that has been caused."
She said it was a way he could acknowledge the pain that women experience as a result of violence and harassment.
It comes amid calls for answers over Andrew's role in public life and how he will fund the financial settlement with Giuffre.
The Queen is said to be footing part of the bill for Andrew's lawsuit which could cost up to £12 million, according to some reports.
However, there is likely to be further questions of the royal family given that they derive part of their wealth from the British public.
The Taxpayers' Alliance said the public had a right to know how Prince Andrew was funding his financial settlement with Giuffre.
Research director Duncan Simpson added: "If it is indeed the case that some of it is from the sovereign grants then I think it is quite important the royal family let people know - be that through the annual report, which the royal household has to publish every year, or through a normal press release."
Last month Buckingham Palace announced Andrew's military titles and royal patronages had been returned to the Queen.
It meant he lost his military titles including Colonel of the Grenadier Guards - one of the most senior infantry regiments in the British army. He has also stopped using the style "His Royal Highness" in an official capacity.