A 97-year-old great grandmother has got her contour on fleek, and she's here to steal your grandpa.
On Mother's Day 2016, makeup artist Taylor Trimble went to visit her great grandmother Doris at her nursing home in Texas, where she treated her to her first ever makeover.
Doris' reaction? She immediately wanted to hunt down all the younger men at the home. Because why let a flawless face of makeup go to waste!
Trimble shared snaps of her "great glam-ma's" makeover on social media, and people Freaked. Out.
"97-years-old and still poppin," she wrote in a tweet, which has since been shared almost three thousand times.
Twitter users continued sending Trimble their comments months later: praising how stunning Doris looks, heralding her as the epitome of great grandma "goals", and joking about how she would "steal" everyone's grandpas (which apparently isn't that much of a joke because Doris is on it).
Speaking to the Metro, 18-year-old Trimble said that Doris loved her new look, particularly the copper eyeshadow.
She also revealed how, on seeing how on point she looked, Doris dropped the incredible aforementioned line: "You're going to have to take me around the younger men!"
Before You Go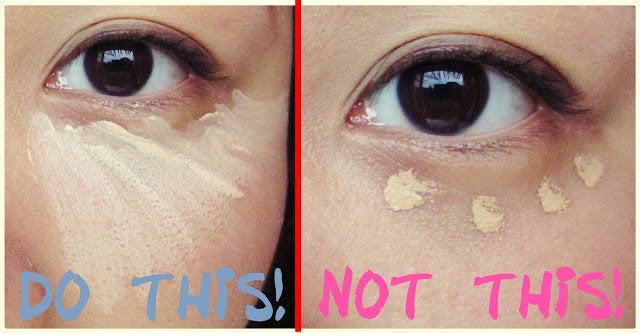 Life-Changing Beauty Hacks