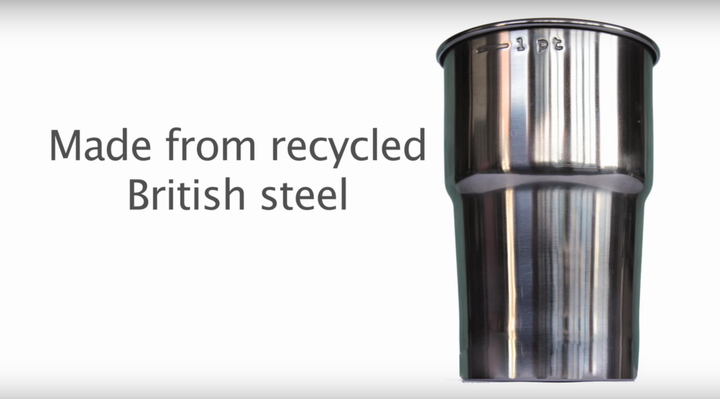 The Glastonbury Festival is to help a beleaguered British industry, the environment, and pint-seeking festival-goers in one fell swoop this summer.
The event will buy thousands of reusable pint cups cast out of Sheffield Stainless Steel and manufactured in Birmingham in an effort to cut down on wasteful plastic bottles.
Michael Eavis, the 80-year-old farmer whose taken the festival from a few dozen tents to a 200,000 strong event, says he was spurred into action by the decline of British steelmakers.
He said: "The single most important thing was being able to source British stainless steel for the cups from the place where it was invented – Sheffield, and then to take it on to the home of manufacture – Birmingham.
"Week after week, there's a story in the national press about jobs in the UK steel industry being put at risk.
"There's seemingly no end to the negative slide of this critical industry, and if the jobs, skills and infrastructure are lost they won't be replaced."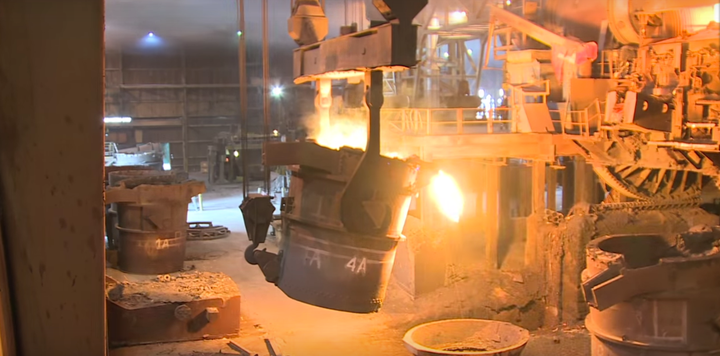 He continued: "We've worked on this project over the last three years, which will hopefully encourage other UK businesses to think about how they can support our steel industry during these very challenging times."
The cups will be available at Glastonbury for a £5 deposit.
Some 200,000 have been ordered ahead of June's event.
When revellers top-up with a refill, they will swap their cup for a clean one.
Why is Britain's steel industry in trouble?
The announcement in March that Indian-owned Tata Steel planned to sell its UK steel business put thousands of jobs at risk.
Yet problems have plagued the wider industry with many thousands of jobs lost over the past few years.
A deep decline in the price of steel has led to many factories becoming unprofitable.
At the same time, there have been allegations that Chinese-made steel is being "dumped" onto the UK market at prices lower than UK-based manufacturers can compete with.