Foo Fighters frontman Dave Grohl stayed true to his word about breaking Adele's record for swearing during the band's headlining slot at Glastonbury.
Last year, Adele dropped the f-bomb 33 times in the space of 90 minutes when she closed the show on the Pyramid Stage, despite having been previously asked not to swear by festival organisers, as her set would air live on the BBC.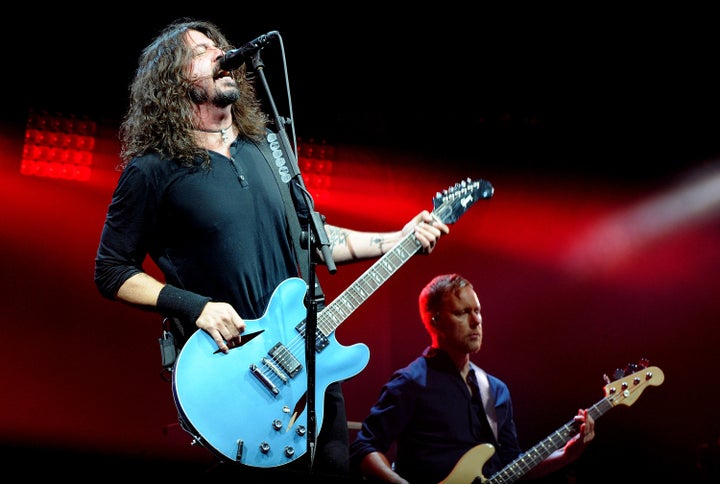 In the middle of their set, he told fans in the crowd at Worthy Farm: "We were doing an interview and someone said, 'you know you're not supposed to swear – there's no swearing on Glastonbury.'
"I was like, what the fuck is that supposed to fucking mean? And then I guess, Adele holds the record for the most fucks in a Glastonbury appearance.
"Now I love Adele, but guess what..?"
He then led the crowd in a chant of "fuck, fuck, fuck" before telling them: "OK, I think we broke her record – I heard it was 33… dude, shut the fuck up! That's 34!"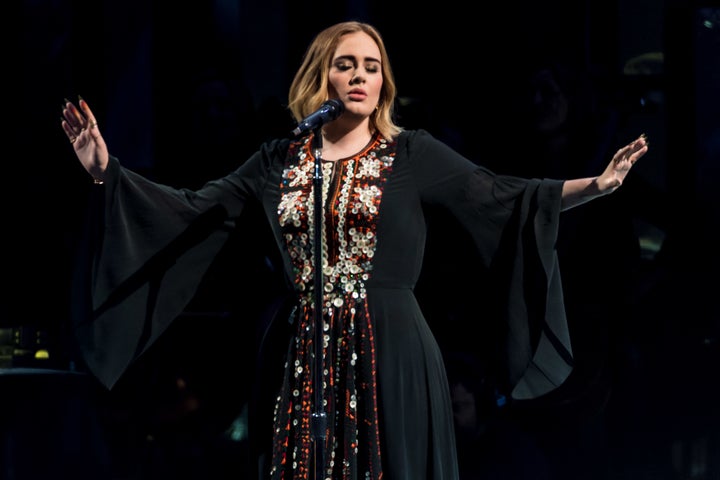 Dave also singled out one fan in particular, when he spotted a naked man on his friend's shoulders and dedicated 'My Hero' to him.
The rock singer said: "I see a naked guy… this one's for you."
Viewers watching from the comfort of their living rooms were then shocked when the camera panned briefly to the excited fan, but only for a split-second (see the NSFW moment below):
Foo Fighters' headlining slot came two years after they were initially booked to perform at Glastonbury, but were forced to pull out when Dave Grohl suffered a serious injury.
Florence + The Machine wound up headlining that year, with Florence getting a special shout-out during Foo Fighters' set.
Dave Grohl told the crowd at the beginning of their show: "For all of you who were here in 2015, I'm sorry I missed you. But I watched that show on my laptop and it looked beautiful.
"My friend Florence got to headline that year and I'm very happy that happened, because I thought she should have been headlining anyway.
"As I was sitting in my wheelchair with my broken leg, she played a fucking Foo Fighters song. Way better than we've ever played it. So I thought I'd start the show tonight, singing that song back to Florence."
Ed Sheeran will close the show on the Pyramid Stage on Sunday (25 June) night.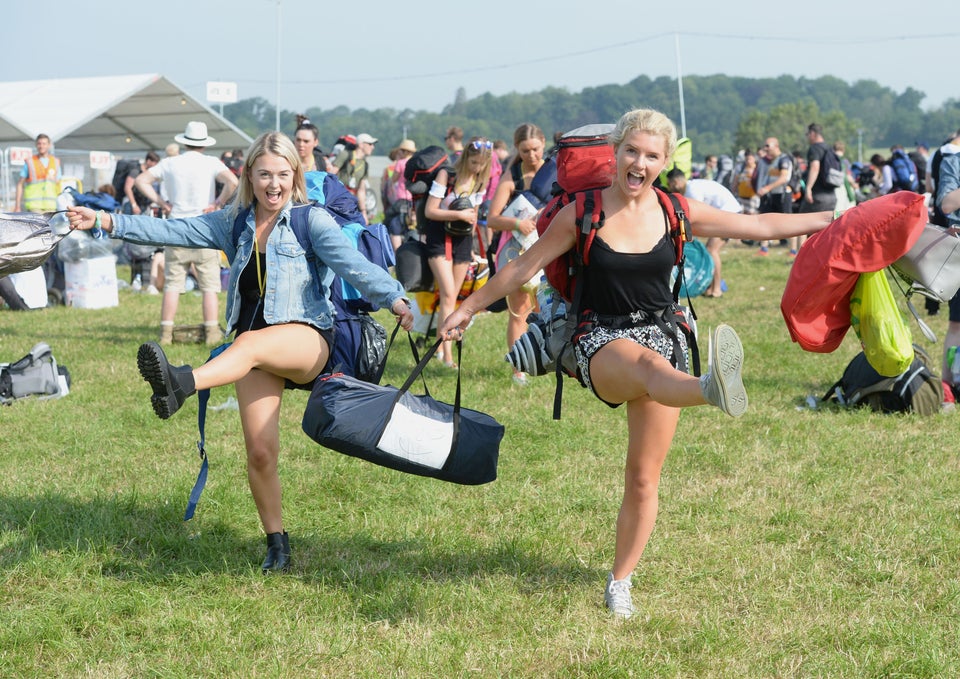 Glastonbury Arrivals 2017
Related