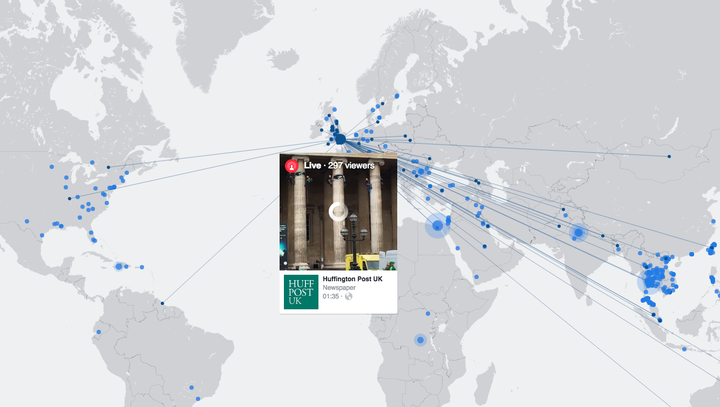 Facebook Live videos are here to stay, and while it's easy enough to see the latest Live videos from news organisations like Huff Post or Buzzfeed it's surprisingly hard to see what the public are using it for.
Well to help encourage your discovery of Facebook Live the company has launched an interactive map that shows all the Live videos that are going on that second.

The feature can be found just under the Apps tab and brings up a huge global map.
You can hover on blue dots to see the videos, zoom into specific countries and even see where people are watching a video by holding your cursor over the video.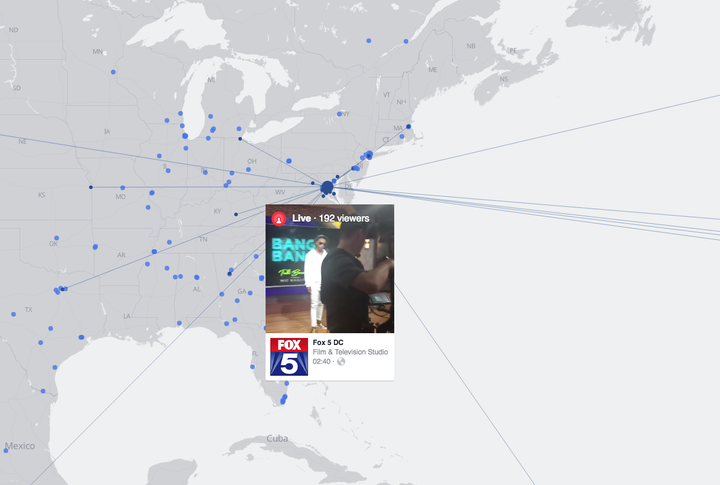 The new feature is a major update for increasing the visibility of Facebook Live content. Previously users would only be able to see Facebook Live videos from friends or videos that were particularly trending on Facebook's News section.
Related