However, viewers quickly took to Twitter to blast the segment, branding it "distasteful" and "inappropriate".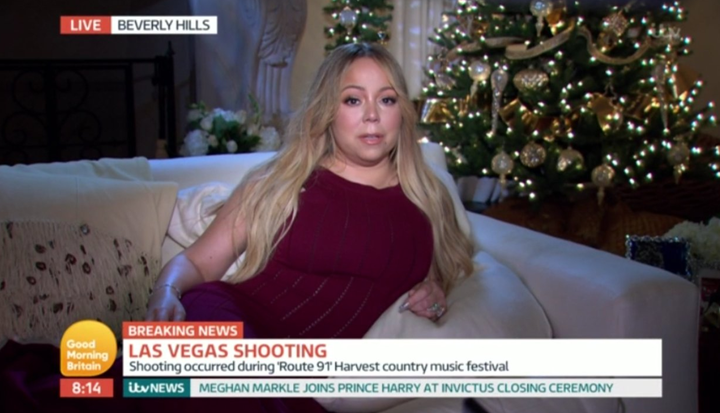 The interview was particularly controversial as Mariah was seen lying on a chaise lounge throughout, with a Christmas tree clearly in view behind her:
As Mariah Carey's name began trending on Twitter in the wake of the backlash, many of her fans quickly jumped to her defence, pointing out that the interview was probably prearranged weeks prior, to promote her upcoming UK Christmas concerts later this year.
They also pointed out that as the news was breaking, Mariah was unaware of the full details when she was put on the spot.
Mariah, whose Las Vegas residency show 'Number 1 To Infinity' concluded in July, said of her reaction to the tragic events: "I mean it's just what everybody's gut reaction would be which is this is horrible.
"I pray for the victims and hope… have they caught the shooter yet?"
As Piers presented her with an update, Mariah added: "That's awful. I just hope, again, I pray for the victims and I hope that all this can stop as soon as possible.
"I've spent a lot of time in Vegas... this type of thing happening anywhere is a huge tragedy, and I hope we have an end to this as soon as possible."
Piers then continued to press her about her reaction as a musician, to which she responded: "People going out to listen to music, that's what they want to do... they're out for the night, and then something like this happens.
"Nobody could have expected it, it's just wrong. I don't really know what to say."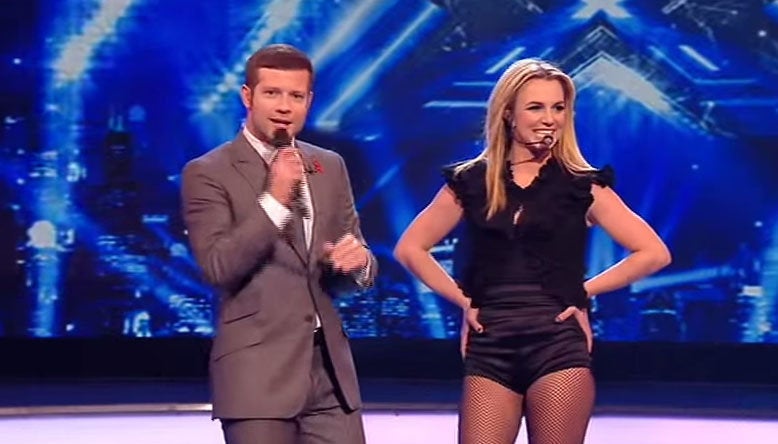 Awkward Interview Moments