Pictures and details of the Google Pixel smartphone have been leaked a full day before the company was due to officially unveil them at a special event in San Francisco.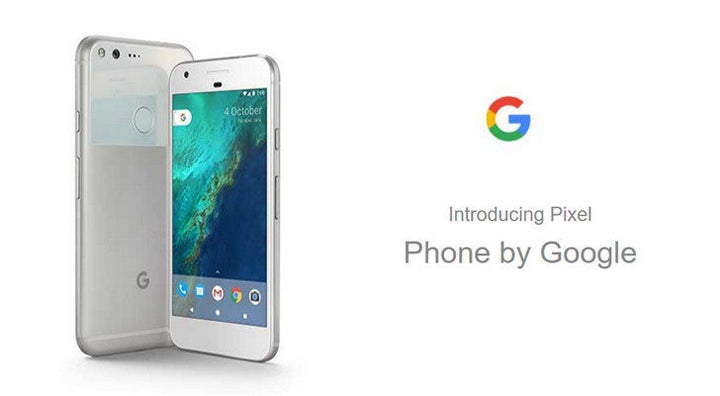 In addition to showing us what the phone looks like the leak also confirms that Google has changed the naming of its iPhone-competitor.
Originally named as "Nexus", Google's last products to feature that name were the excellent Nexus 5X and Nexus 6P. However it appears as though the company is looking to create a unified collection of devices under the single name Pixel.
What is the Google Pixel Phone?
Well judging from the leaked images the Pixel will launch in two forms: A 5-inch base model and a 5.5-inch Pixel XL model for those that prefer a bigger screen over portability.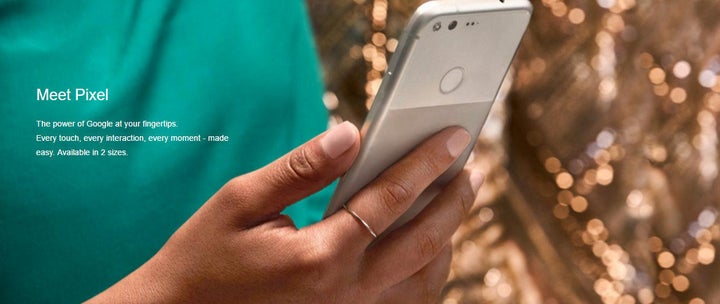 Both devices will come with either 32GB or 128GB of storage while the Pixel will feature a Full-HD AMOLED display and the Pixel XL comes an above-HD display that is also AMOLED.
According to the listing on Carphone Warehouse, both phones will sport 8MP front-facing cameras and a large 12MP sensor on the back.
Another feature that was leaked is fast-charging through USB-C. The site claims that just 15 minutes of charging will give you 7 hours of battery life.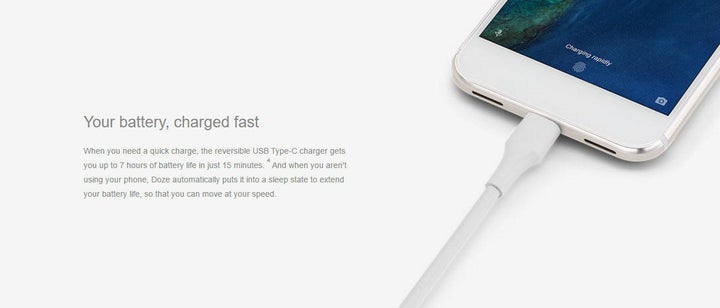 What's really interesting though is that both devices are supposedly listed as coming with microSD card slots, which would be not only a first but deeply surprising considering the large storage sizes of both phones.
In addition to the physical storage, a leaked image seemingly shows how Pixel will utilise the cloud storage in Google Photos to let you store as many pictures as you want without them filing up your phone.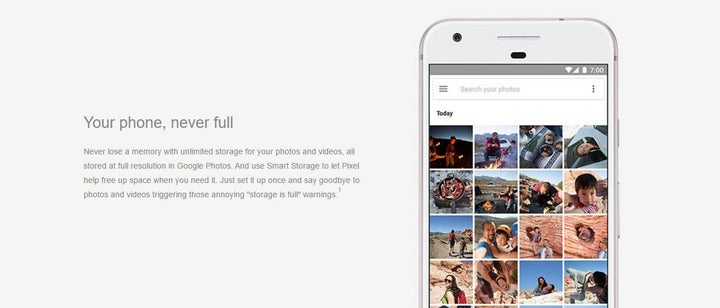 Traditionally Google has never made its own smartphones, instead picking a hardware partner to create the phone on their behalf.
Previous brands that have made Google phones include Samsung, Huawei and LG.
If the designs are anything to go by we'd be willing to put money on HTC being behind this latest phone.
That being said, Google does have an in-house design team who built both the Pixel Chromebook and the Pixel C tablet.
Google Pixel Phone Price?
Google's smartphones have always been incredibly reasonable in terms of pricing.
The Nexus phones range from £300 to £500 which places them firmly in the gap between budget and mid-range.
What stands them apart however is that they more often than not boast flagship phone specs making them seriously desirable products when you consider that many other flagship phones will start at over £600.