Google has officially unveiled Pixel, a smartphone that has been built from the ground up to use the company's powerful new AI-powered assistant, Assistant.
The smartphone comes in two forms: Pixel and Pixel XL and both offer flagship features such as an ultra-fast fingerprint scanner on the back, a powerful 12MP camera and Full-HD AMOLED displays.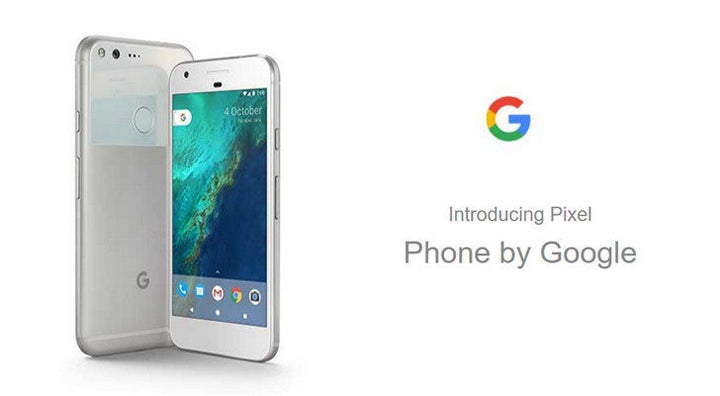 Google Pixel Price And UK Release Date:
Google has confirmed that Pixel will be launched in the UK and you can pre-order it right now. UK pricing seems to be in line with both other Android phones like the Galaxy S7 edge and indeed Google's main rival the iPhone 7.
It'll be available to buy from 20 October in two sizes and two storage options as well as three colours:
Google Pixel XL 32GB: £719
Google Pixel XL 128GB: £819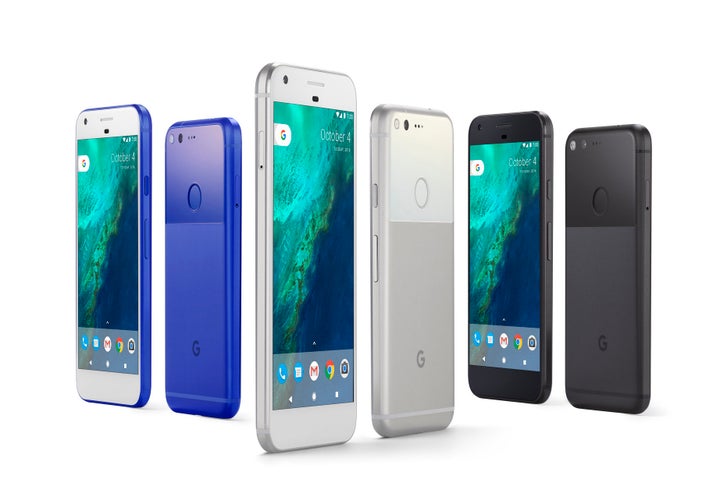 The Pixel is available as either a 5-inch smartphone or in a larger 5.5-inch format called the Pixel XL.
Both smartphones will come with the latest processors and can be bought with two storage options of either 32GB or 128GB.
The design might be fairly unassuming but there is one singular element that'll catch your attention. On the back there's a two-tone design that incorporates a matte metal surface with a glossy glass back.
Around the edge there's a smooth metallic frame which then extends down into the bottom half of the device. Yes, there are some design similarities to both Apple's iPhone and HTC's own phones but all in all it's a fairly unassuming design.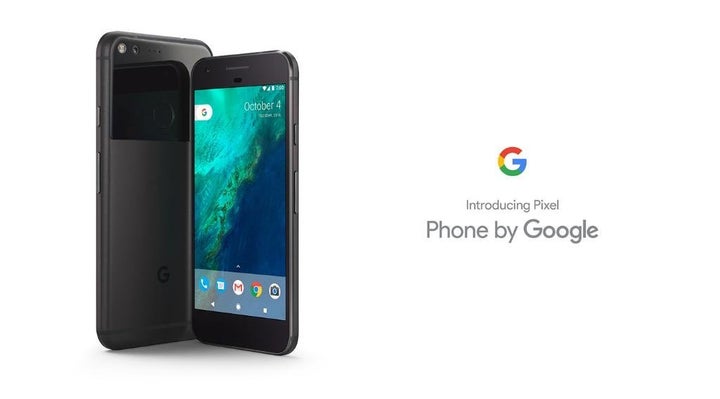 It's built right into the phone's software and hardware and allows you to ask all the questions you currently would with a voice-assistant. It's also built into Google's own apps allowing you to see contextual information in messaging apps.
Google Pixel Camera and Photos:
Google is calling its camera the best camera that anyone has ever made on a smartphone, and used an industry performance score to back it up.
According to Google it sports a score of 89 by DXOMark, higher than the iPhone 7's 86 score.
Accomplishing that is a 12.3MP camera on the back that will use a new technology called HDR+ to allow you to take better pictures in low light. To help capture fast-moving pictures Google says that the Pixel captures with zero delay.
Video has also been given a boost in the form of some seriously powerful video image stabilisation that constantly analyses the gyroscope's movements.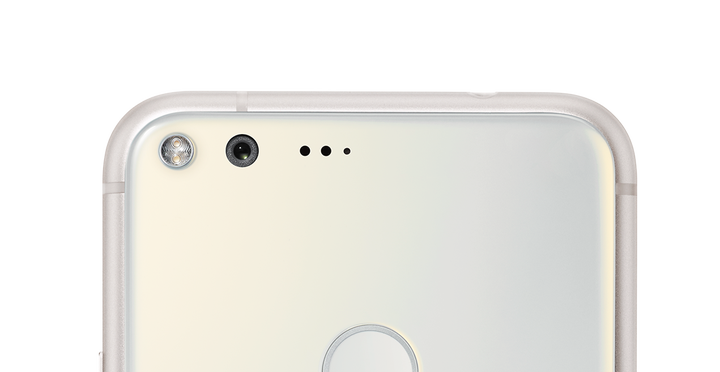 To help store all those pictures Google will be utilising both Google Photos and its new operating system to help make sure you never run out of space.
The phone will always keep smaller versions of the image saved onto the phone, so while to the eye it will look the same, the file is much smaller.
Then when you actually want to edit the photo it'll download the full-resolution version and allow you to make changes finally syncing it all back up into the cloud when you're done.
The Pixel also uses USB-C which means you'll get a much faster charging experience. Google's claiming that just 15mins of charge will give you seven hours of use, perfect for a quick charge before you have to go out in the evening.
Popular in the Community