Google has announced its data centres and offices will be powered entirely by renewable energy from 2017, setting the pace for the tech industry.
Urs Holzle, SVP for technical infrastructure, revealed the firm is only buying from projects funded by its purchases, fostering new sources of renewables.
Google first pledged in 2015 to go 100% renewable by 2017. Its data centres alone consume around 5.7 terawatt-hours of electricity.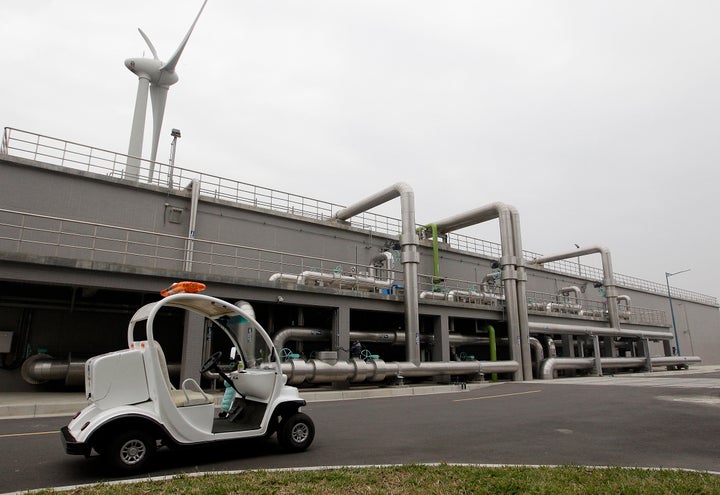 "Over the last six years, the cost of wind and solar came down 60% and 80% respectively, proving that renewables are increasingly becoming the lowest cost option," said Holzle.
"Since the wind doesn't blow 24 hours a day, we'll also broaden our purchases to a variety of energy sources that can enable renewable power, every hour of every day."
One of the motivations for Google to invest so much in renewable energy is the major tax incentives.
But they look increasingly precarious with Donald Trump, a climate change denier, set to take up residence in the White House.
Gary Demai, head of Google's strategy for energy told the BBC: "Incentives have been a valuable way, historically, of getting these projects built.
"The tax incentives still make a difference and they're still important. They are scheduled to decline over the next few years. We have been on record acknowledging that we're not concerned about that reduction - largely because the costs of the technology are coming down anyway."
Google is just one of my corporations to have pledged to run 100% on renewable energy.
Related