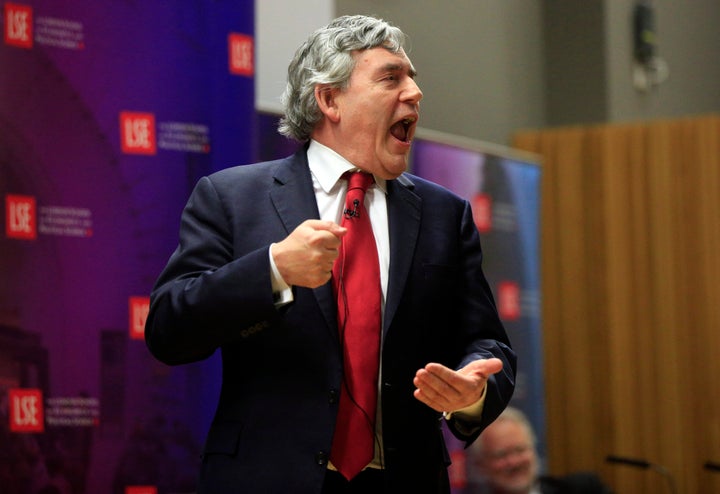 Gordon Brown has said he would be happy to take on Boris Johnson in a head-to-head live TV debate over the EU referendum.
The former Labour prime minister used a speech at the London School of Economics to make his first big intervention in the referendum campaign, arguing the "patriotic" case for Britain to remain a member.
Asked by The Huffington Post if he would like to debate the former London mayor, Brown said: "I am happy to take anyone on these days."
Brown added that he thought Boris, who is backing Brexit, appeared to have changed his mind on the EU quite recently.
"I think that Boris is making statements today that if set against statements he made a year ago, two years ago or five years ago, might make it look as if he's saying different things from what he had two or three years ago when he seemed to be more enthusiastic about the European Union," he said.
And the former prime minister said he thought Boris had also been in favour of Scottish independence. "I was part of the Scottish referendum campaign and I'm not so sure that Boris was on our side on that either," he said.
Boris today launched the Vote Leave battlebus tour as he campaigned in Cornwall.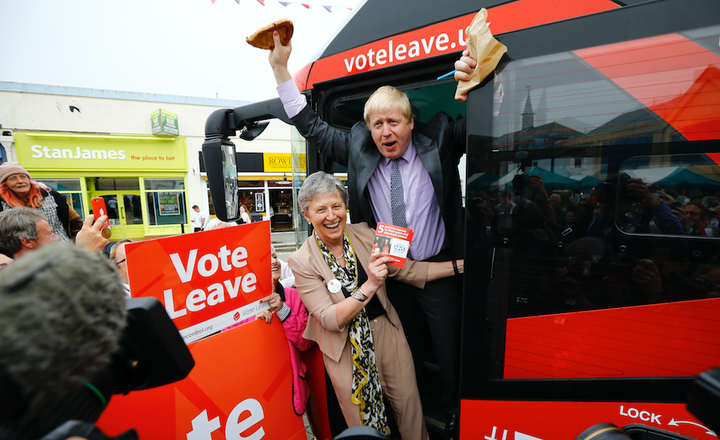 On Tuesday 21 June, just two days before the referendum on June 23, the BBC will host a TV debate at Wembley Arena.
Boris today confirmed he has no regrets over referring to Barack Obama as a "part-Kenyan President" in an attack on the US leader's view on Brexit.
The former London Mayor made the jibe as Obama visited the UK last month to advise Brits to vote to Remain in the EU Referendum on June 23.
His claim that Obama had an "ancestral dislike" of the UK because of his Kenyan heritage was severely criticised by Labour MPs Chuka Umunna and Yvette Cooper.
This morning, Boris was also asked whether he had two columns prepared for the Telegraph in March – one supporting Remain and the other calling for Leave - as he mulled over whether to back Brexit.
Johnson replied: "I've written all sorts of things over long period of time and it is perfectly true to say that I thought long and hard about this decision and it was very, very difficult to come to because I don't want to at variance with the Prime Minister, like Michael Gove, I didn't want to be going against theGovernment."