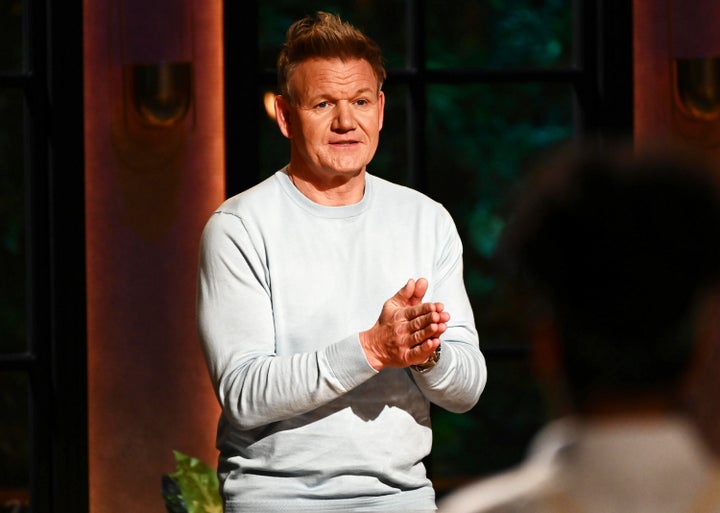 If there's one thing we know about Gordon Ramsay, it's that he certainly knows how to cause quite a stir (and no, we don't just mean in the kitchen).
During the episode, Gordon shared that he had once asked his father-in-law Chris Hutcheson for a £20,000 loan to secure a flat with his now-wife, Tana.
Attempting to get into Chris' good books, Gordon had taken him out for a meal and asked him about lending the money, despite driving around in a "flash" Porsche at the time.
But rather than stump up the cash for the deposit, Chris had given Gordon a piece of advice instead.
"He said: 'Okay, here's what I'll do. I'll have another lunch with you… when you sell your Porsche,'" Gordon explained.
"I thought, you f***er. But, you clever f***er. Here I am driving around in a flash 911, and we didn't even have a house, a flat, a roof over our heads. It was the best advice he ever gave me: Sell your f***ing Porsche."
It's safe to say that while the story may make for a good anecdote, it's not really the most relatable pearl of wisdom we've ever heard – and Gordon has been rinsed by fans online for it.
"This is an incredibly powerful message. If you need money, don't just sponge off someone else. No. Sell your Porsche. Really hit home, this one," one user joked.
Another added: "Got to feel for Gordon Ramsay here. Who among us can truly say they've never struggled like this. Puts it all into perspective, really."
A third chimed in: "Obviously taken a short clip from a long conversation so not taking too much from it… But imagine having a Porsche and then the cheek to ask your father in law for £20k."
Thankfully, the story does have a happy ending for Gordon.
"I did sell it," he revealed. "And ten years later, I went and bought it back. Same f***ing car."
Phew! Thank heavens for that…