Michael Gove was accused of "dog whistle politics" this morning for attacking "identity politics" after fronting a Brexit campaign warning of an influx of Turks to the UK.
Speaking in Westminster on Monday morning, the Brexit campaigner criticised those who "divide society into contending groups" as he spoke in defence of the United Kingdom.
He attacked the Scottish National Party for exploiting identity politics to "advance their position" and seek a break up over the union.
But his comments, delivered at the start of a conference organised by the Policy Exchange think tank, were attacked by audience members, with one accusing him of having a "brass neck".
Another audience member, former Tory MP Keith Raffan, said Vote Leave's focus on Turkey during the EU Referendum campaign was "dog whistle politics of the nastiest kind".
In a speech before the audience questions, Gove said more and more people in the Western world are looking at political questions through "the prism of identity".
He said: "The identitarians want to move away from liberal principles of equal treatment for all, colour-blindness, and respect for individual rights.
"Instead, they embrace a politics which divides society into contending groups and demands that people define themselves by their group membership rather than as autonomous individuals.
"Those who embrace identity politics want to pit their groups against others."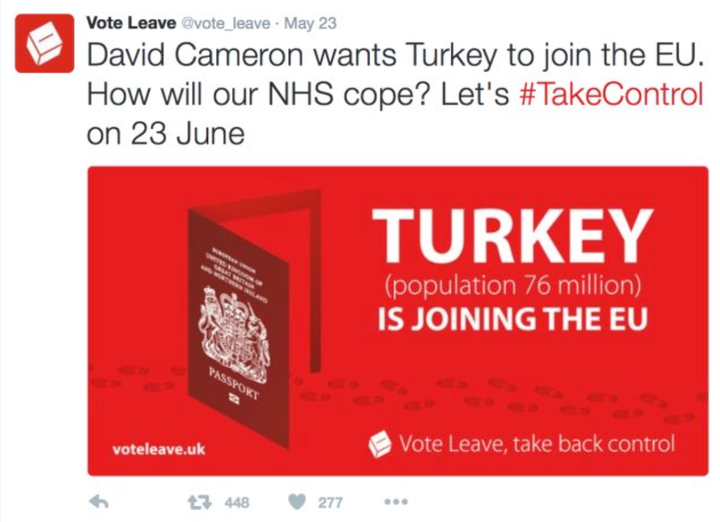 Asked about the ardent supporters of Scottish independence on Twitter known as "cyber-Nats", Gove said: "They are driven by a desire to divide and to exclude, that's the most striking thing. The belief that you can only construct a progressive future for the people of Scotland – what they define as progressive – in a separate nation is striking."
He added: "I do feel that what the SNP has done is played with identity politics in order to advance their position."
Related