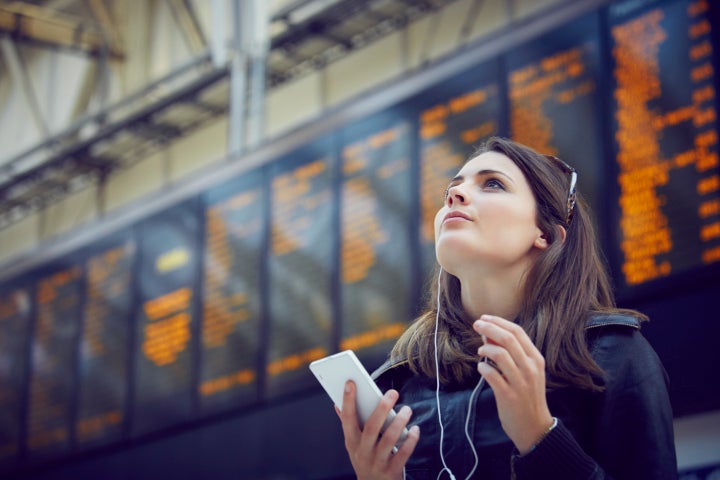 The government has denied claims it has secretly halted the roll-out of the so-called-millennial railcard, saying there is "no truth" in the reports.
A Treasury source told iNews that a scheme to offer subsidised train travel to 26 to 30-year-olds had been delayed due to arguments between government departments about which would finance it.
"No-one wants to pay for it," an insider is said to have told the website. "It would set a bad precedent."
In March, 10,000 railcards were released as part of a trial run, with the understanding that the plan would be made available to all 26 to 30-year-olds at a later date. Though around four million people would be eligible to carry the cards, no information on further cards has been released.
A Treasury spokesperson told HuffPost UK that the department "does not accept there's been any kind of halting" with the scheme.
"We are absolutely committed to improving services and making the railways more accessible, including a new 26-30 railcard," they said in a separate statement.
"This industry-led trial helps make journeys more affordable for young people travelling for work, education and training. Following the enthusiastic response to the first wave of railcards, we are working with the industry to expand the scheme nationwide".
Transport Secretary Chris Grayling and his shadow counterpart Andy McDonald also clashed over the issue in the Commons.
"The i newspaper today reported that the millennial railcard, announced in the 2017 Budget, has been scrapped because the Treasury won't agree to fund it, which begs the question, why did the Chancellor announce it," McDonald said.
"This Government has nothing to offer this age group other than spin and broken promises."
Grayling replied: "He raised the issue of the railcard having been scrapped. I just advise him not to believe everything he reads in the papers."
The National Railcards website crashed in March when the initial 10,000 railcards went on sale after an "unprecedented" number of people visited in the site in the hopes of getting their hands on one of the coveted discount cards.
The one year railcard offers costs £30 and offers a third-off most fares in England, Scotland and Wales.