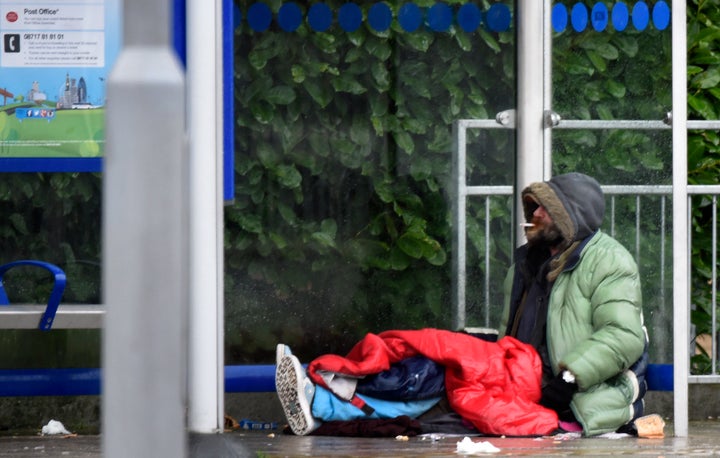 Homelessness is on the rise. The government estimates that the number of rough sleepers rose by 15 per cent to 4,751 in 2017, the highest figure recorded in the last two decades. A walk through any UK city centre backs that up, with people lining the streets in tents and sleeping bags.
It's welcome therefore that the Government has put forward proposals to tackle rough sleeping, many of them laudable.
But a missing piece of the picture is the experience of people from outside the UK, many of whom end up effectively forced into homelessness because of government policy.
Despite warm words, for too long some politicians have either shown indifference or ignorance about their role in this growing crisis, or what can be done to end it.
Problems can be traced back (at least in part) to the 1999 Immigration and Asylum Act, after which lots of people identified as 'under immigration control' were stopped from working or accessing benefits, and very low levels of support were introduced for people seeking asylum. Several immigration acts have passed since, with hostility a key feature of policies in each.
For people seeking asylum, the main risks of homelessness occur when their application for protection is either accepted or rejected.
If your claim is turned down, you are evicted from your asylum accommodation after 21 days. Many people who can't appeal, or aren't successful when they do, become entirely destitute at this point and it can take months or years to end this cycle.
If you are successful in your application, you have 28 days to find housing, work, and benefits, with little to no support. No wonder, given commonplace delays with Universal Credit and a social housing crisis, that homelessness is often routine at this point too.
It is not just people seeking – or granted – asylum who the Home Office has been putting at risk.
Since 2012, reductions in legal aid have created barriers for migrants of various backgrounds trying to regularise their status, whilst changes introduced to entitlements for European nationals in 2013 caused problems for many people in temporary, low-paid employment, struggling to maintain a tenancy without benefits.
The list of government policies forcing migrants into homelessness goes on. But what can be done?
Proposals in the Rough Sleeping Strategy are definitely a step forward, and the accolade that Ministers often give to voluntary services for their work preventing homelessness is welcomed.
But if migrant homelessness is to end, what is ultimately needed by policy makers is a recognition of, and commitment to reform, the failures in the system that are its root cause.
Reforms like a joined up, and effectively run, system of asylum support so people seeking sanctuary never face homelessness. Reforms like a longer move-on period after refugees are granted status to give people a decent chance to find a secure home. Reforms like more legal aid provision, so everyone who needs access to justice gets it. Reforms like changing the employment rules so people seeking asylum have the right to work.
These are big asks. But in a year that has seen major reforms to homelessness legislation, and a Home Secretary resign over poor treatment of migrants, we can take heart that new pathways are always possible.
NACCOM is a UK-wide network of over 50 grassroots organisations providing temporary accommodation to migrants who are either excluded from, or face barriers in accessing, mainstream housing