Graham Norton might have been one of Radio 2′s most prolific DJs, but he's admitted he didn't "touch a button" during his 10 years at the station.
The presenter revealed he has never done the technical side of radio since taking over from Jonathan Ross in 2010, and has finally learned to "drive the desk" ahead of his debut show on Virgin Radio.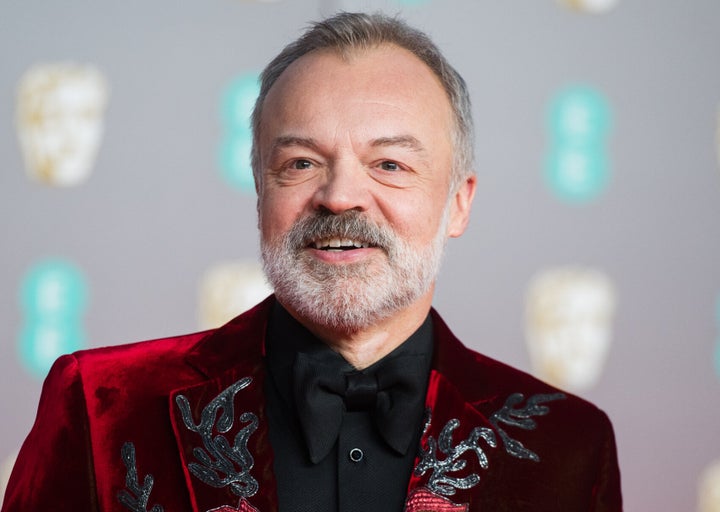 Appearing on Chris Evans' Virgin Radio breakfast show on Friday to discuss his debut with the station, Graham said: "Here's my confession – at Radio 2 I was never allowed to touch a button. I was just gloves on, and I'd sit there and talk. So everything happened around me.
"But here, I'm pushing some buttons and it's pathetic how excited that makes me. It's like that thing when you've learned to drive, you've passed your test and then you're on the motorway, and you're like, 'this isn't illegal...but it should be!'."
During the interview, Graham also revealed it was Chris who had encouraged him to make the move to Virgin Radio.
Chris remembered: "The last time you were on the breakfast show you said, 'it's lovely here' and I said 'it is, it is'. And you said, 'you seem so different and happy' and I said, 'I know'.
"I loved working at Radio 2 but I didn't realise there was another level of joy to be had. And you got the same vibe didn't you?"
Graham admitted: "I really did. And you were saying 'oh you should come and work here'. And as I left thinking 'well, that will never happen, but actually that would be quite nice'."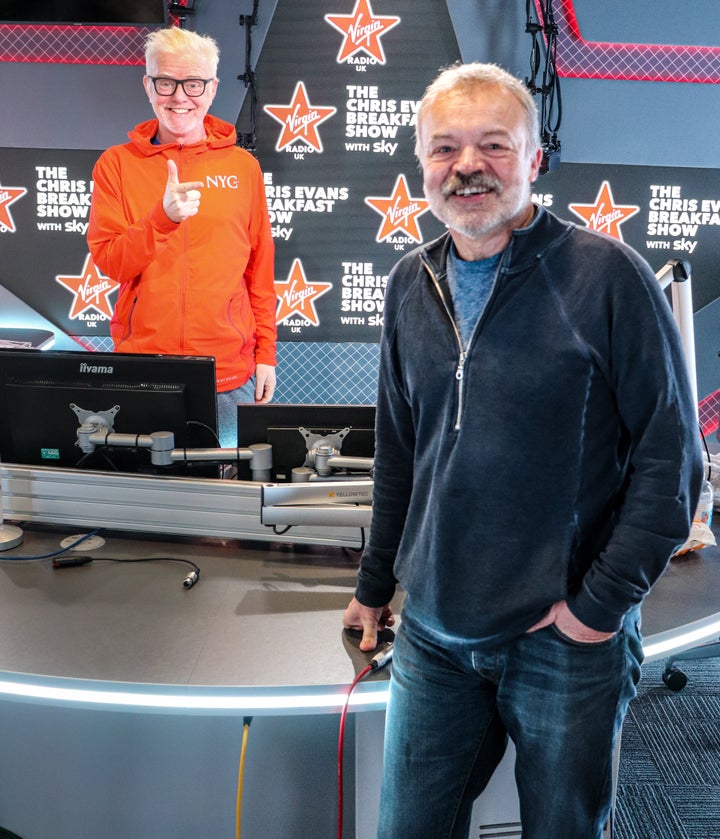 The Graham Norton Radio Show airs every Saturday and Sunday from 9.30am-12.30pm on Virgin Radio, while Chris Evans' breakfast show airs weekdays from 6.30am.