A grandma has warmed hearts around the world by knitting a rainbow jumper for her bisexual granddaughter.
A photo of the unnamed grandma was originally posted on Tumblr by user 'sunatjexd' along with the caption: "I told my grandma I was bisexual a few weeks ago and today she gave me this.
"My grandma made me a rainbow sweater."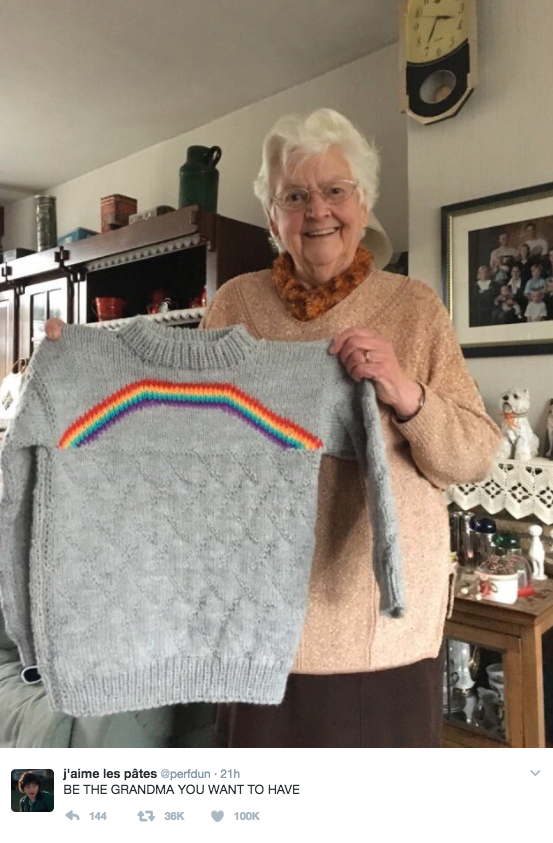 The photo of the grandma proudly holding up the jumper soon appeared on Twitter, along with the caption: "Be the grandma you want to have."
The adorable picture has since been liked more than 100,000 times.
Hundreds of people have commented on Twitter to say they felt moved by the grandma's kind gesture.
"I am literally sobbing this is so cute, look how happy she looks," one said.
Another added: "That's genuinely just brightened up my shitty day."
On Thursday, a woman named Suna Huls commented on the thread, saying the photo was of her grandma.
"Damn didn't know my grandma went viral. I will show her this next week. She is going to lose her shit," she joked.
Someone give this grandma an award.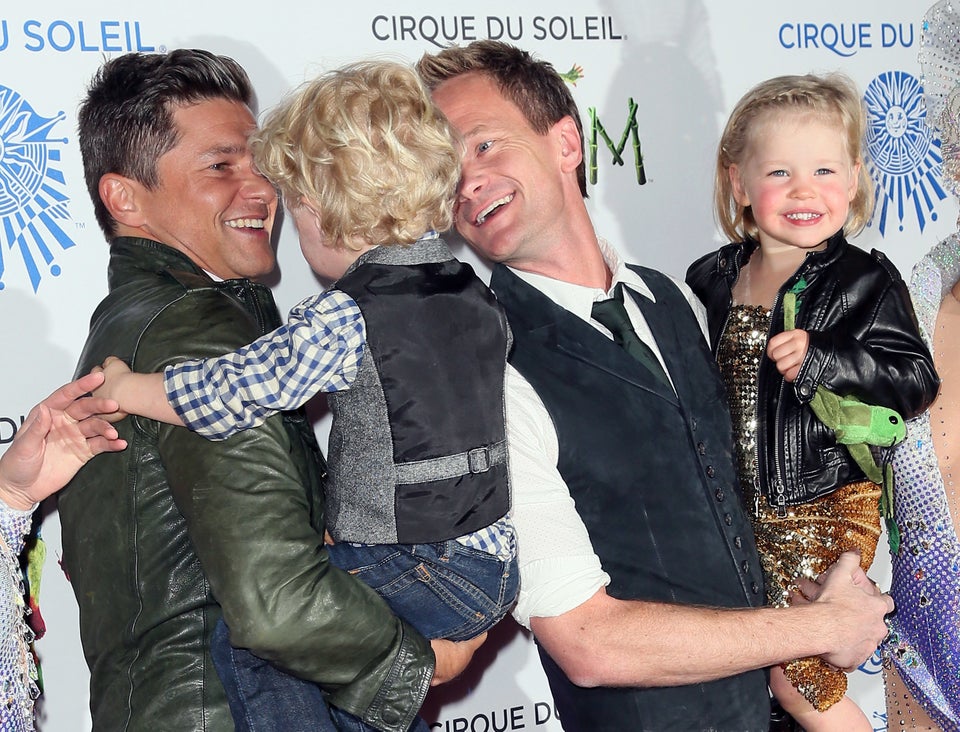 LGBT Families Who Are Thriving