A grandma has left us all smiling after posting a message to the public Glastonbury 2016 Facebook page that she intended to send to her grandchild in a private message.
Myra Galloway's post read: "I dint know you where going. make sure you've got your wellie enjoy Nan [sic]."
The message, which now appears to have been deleted, gained more than 15,000 reactions on the page.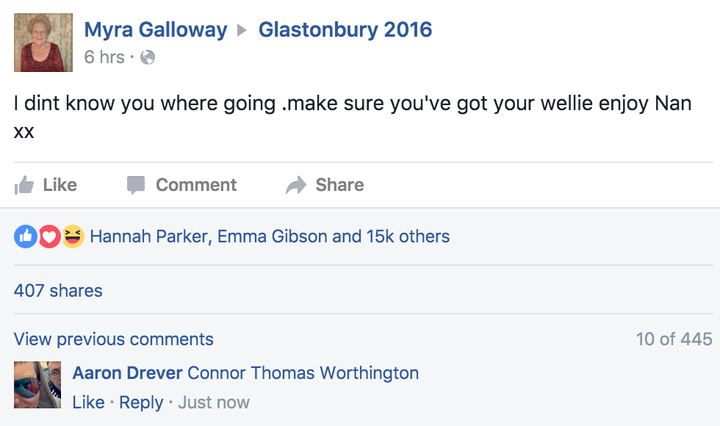 Myra is the second grandma to brighten our day with her use of technology recently.
She'd typed "please translate these roman numerals mcmxcviii thankyou" into the search engine.