Vegans and would-be vegans across the country rejoice: Greggs has unveiled a plant-based sausage roll just in time for Veganuary.
For those trying to eat fewer animal products in 2019, this will be a helpful start to your New Year, as we apparently collectively eat 1.5 million Gregg's sausage rolls every week in the UK. Eek.
The vegan sausage roll, on sale in 950 stores from tomorrow [3 Jan], has been designed to mimic its meaty cousin as closely as possible – it has the same 96 layers of puff pastry, but with a 'bespoke' Quorn filling instead of pork.
And the brand won't be capitalising on vegan diners' purses (as many non-meat products do) – the product is the same price as a normal sausage roll, £1.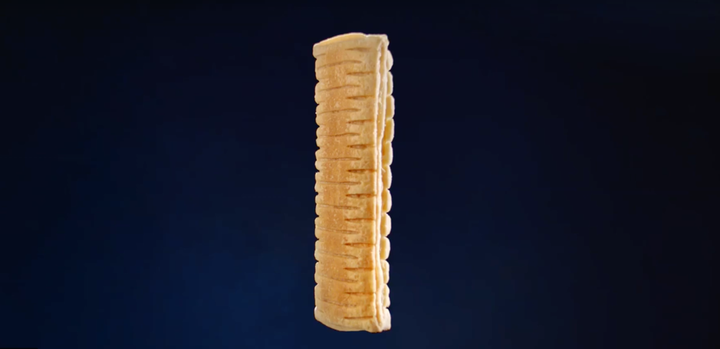 Roger Whiteside, chief executive at Greggs, says the brand has been trying to develop a vegan sausage roll for some time now. "It has not been easy but our taste panel customers all love this one, so we have decided to launch it as our contribution to Veganuary," he said.
The move was also motivated by a petition by PETA last year, which was signed by more than 20,000 people, calling for a vegan alternative.
According to the latest research by the Vegan Society, there are around 540,000 vegans in Great Britain – up from 150,000 in 2006. There are also twice as many women than men who are vegan.
Around 360,000 people describe themselves as "lifestyle vegans" – people who commit to only using or buying cosmetics and clothes free from animal products, for example.