Watching GRRRL's powerful live performance on Wednesday night, you'd have no idea they'd only met six days before.
The seven-piece all-female band came together from the four corners of the world to perform at Ronnie Scott's Jazz Club in the heart of Soho for their first ever live gig.
The group is described as "a bespoke electronic music collaboration between independent, revolutionary women artists from around the world, coming together to tell their collective stories of life, conflict, inequality and change through music".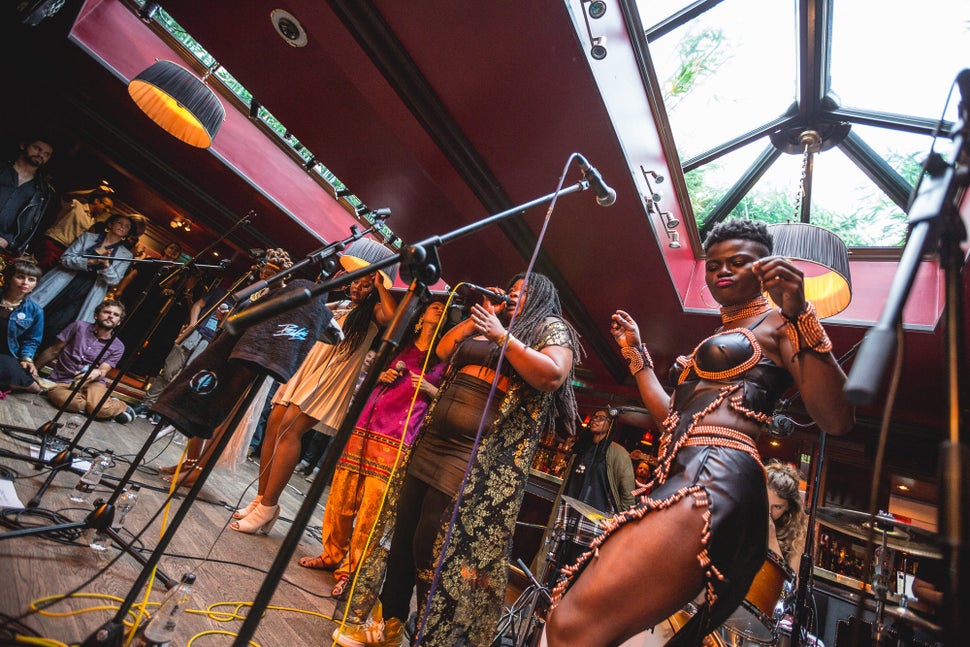 They were brought together, and to the UK, by charity In Place of War, whose CEO Ruth Daniel said: "They're packed with purpose and have a message to tell."
Drawing on their different cultures and musical styles, GRRRL's music fuses together sounds of dark techno, ghetto bass, hip-hop, dancehall, reggae, soul and electronica.
And under the musical direction of Brazil's Laima Leyton, one half of DJ duo Mixhell and member of Soulwax, the band include:
Speech Debelle - 2009 Mercury Prize winning rapper
AWA - African Women Arise - Zimbabwe's Rapper Queen
Lei Di Dai - 'The Queen of Brazilian Dancehall'
Wiyaala - 'The Young Lioness of Africa'
Nono Nkoane - Original Nu-Jazz and folk singer from Cape Town
Sohini Alam - British Bangladeshi singer
MABE - DJ & percussionist from Caracas, Venezuela
AFRODEUTSCHE - British born Ghanaian electronic artist
"By collaborating with so many women from different countries you get to learn and experience each other's worlds and learn, and share and inspire each other."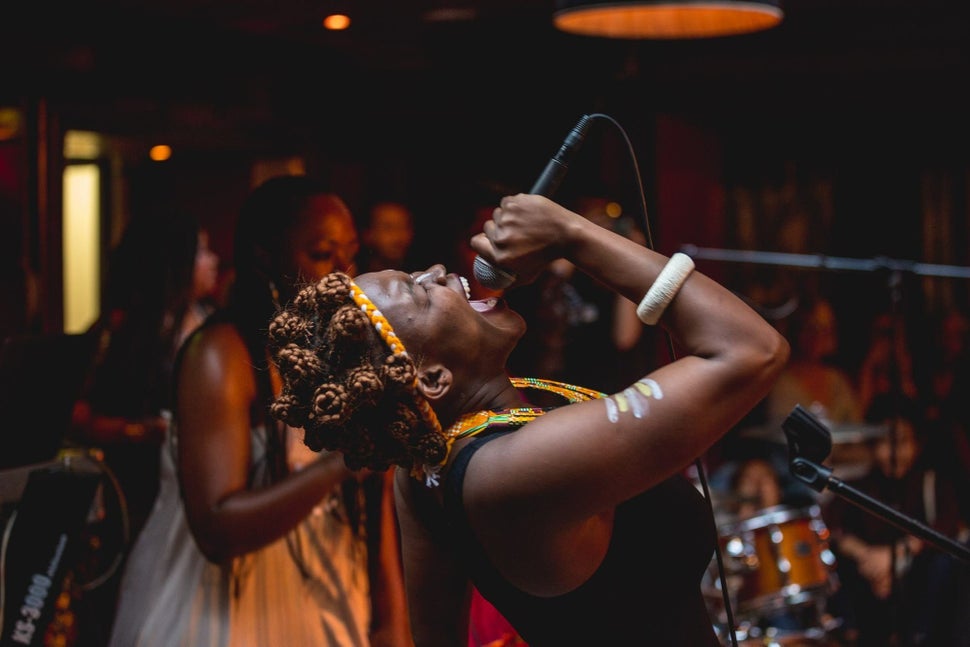 The project was funded by PRS Foundation and Arts Council England, and GRRRL is now starting a tour of the UK, with gigs at Shambala, Greenbelt and Freedom festivals.