When it comes to our hair, it would seem we always want what we don't have: limp haired ladies long for the fulsome locks of their curly-haired counterparts, frizz-fighters dream of sleek, swishy lengths and those with thinning or increasingly unmanageable manes lament the loss of their own former crowning glories.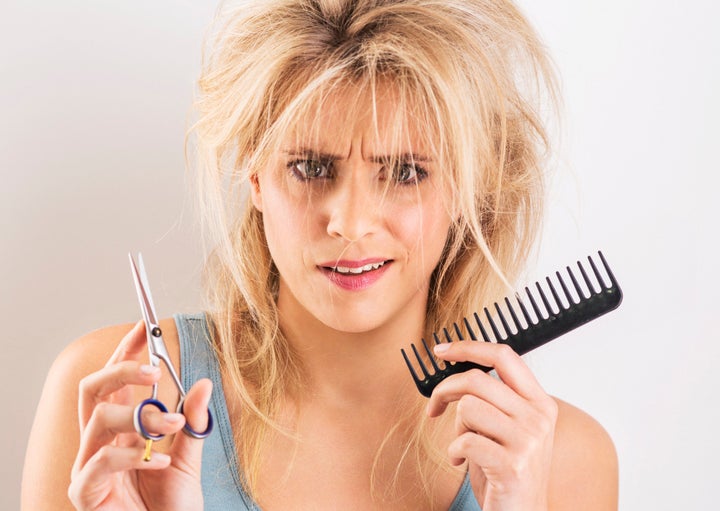 In fact, according to research, a hair-raising 94% of UK women polled admitted they were unhappy with their natural hair*
But our hair is part of what makes us unique and the sooner we can learn to embrace what we we've been blessed with, the sooner we can have the hair we've always wanted – and what every woman wants – and that's healthy looking, glossy and beautifully nourished hair.
The first step to loving the hair you've got is choosing a tailored hair care range that speaks to your individual hair type and needs, such as Dove Advanced Hair Series.
Formulated with advanced nourishment technologies (because nourished hair equals beautiful hair, whatever your hair type), each product also offers bespoke beauty benefits, according to your specific hair demands.
Made up of five collections, each one contains a shampoo, conditioner and two post-wash treatments. Choose from: Youthful Vitality for fuller looking mature hair, Oxygen Moisture for giving fine, flat hair a volume boost, Pure Care Dry Oil for nourishing dull, dry hair and making it silkier, Quench Absolute for taming and defining waves and curls and Regenerate Nourishment for visibly repairing and nourishing damaged and extremely damaged hair.
Not sure exactly what your hair type is? Take our quiz to find out and discover what products it needs to unlock its true potential.
*statistics are based on a survey of 4,036 women aged 18-54 in Brazil, USA, UK, Germany, Russia, India, Indonesia, and China via a 15-minute online interview, conducted in February 2014 by Edelman Berland on behalf of Unilever as part of a global research programme