A heartbreaking survey has revealed that more than half of young women lack self confidence and fear for their future in the UK.
The Young Women's Trust revealed that millennials are a "generation in crisis" with many struggling to make ends meet.
A survey by the charity revealed that many young people are plagued by anxiety and feel like their lives are "on hold" because of financial, work and housing problems.
More than half (56%) would consider moving abroad for better opportunities.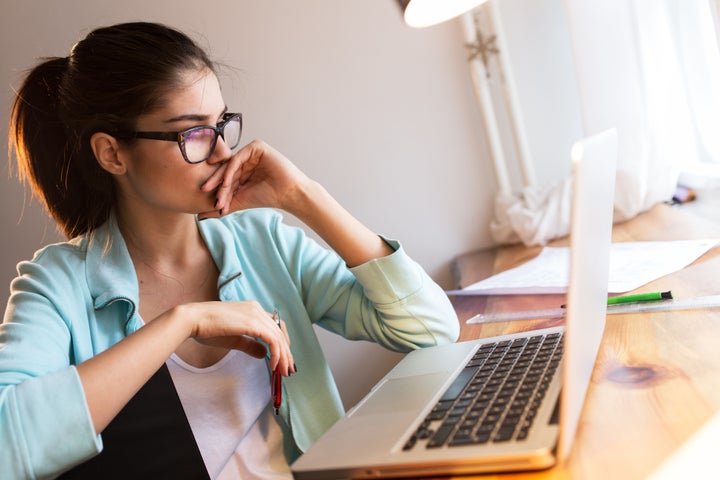 The charity surveyed 4,000 18 to 30-year-olds and discovered that young women were worst affected.
Over one quarter (28%) of young people in work said they didn't have enough paid hours and almost half (48%) said they are worried about how much their job pays.
These financial pressures are affecting young women the most, with 39% saying they struggle to make their wages last until the end of the month, compared with 27% of young men.
One in 12 parents aged 18-30 reported having to use a foodbank to survive.
The survey also revealed that 30% of young women have experienced sex discrimination when working or looking for work.
More than half (54%) lack self-confidence and fear for their future, compared to 39% of men.
Almost half (46%) of young women said they felt worn down and 38% worried about their mental health.
The findings paint a bleak picture and, as such, the Young Women's Trust has called on the government to put young people at the heart of policymaking.
They hope to see a minister established with responsibility for overall youth policy, including youth employment, as well as a commitment from the government to extend the National Living Wage to under 25s.
They added that there should be a greater focus on supporting young adults - especially young women - with confidence, emotional wellbeing and employability.
Dr Carole Easton, chief executive of the Young Women's Trust, said: "At a time of life traditionally characterised by youthful confidence and optimism, it is distressing that so many young people, especially young women, are struggling to make ends meet, and are increasingly worn down and worried about the future.
"Make no mistake about it, we're talking about a generation of young people in crisis. And while life is hard for many young people, our survey shows it's likely to be considerably tougher if you are a young woman.
"It's not in any of our interests to write off an entire generation. Much more needs to be done to improve young people's prospects.
"Our findings also show that there needs to be a particular focus on better understanding the needs of young women who are at real risk of being left behind."