Harrison Ford may not (or may, no spoilers here ) be returning to the 'Star Wars' franchise, but he hasn't thrown in his action man towel just yet, with confirmation that he WILL be returning to play Indiana Jones for a fifth time.
The film starring Harrison and his trusty fedora is set for release in July 2019, and while it doesn't yet have a title, it does have a director - that'll be the equally tireless Mr Steven Spielberg, who helmed all previous four films.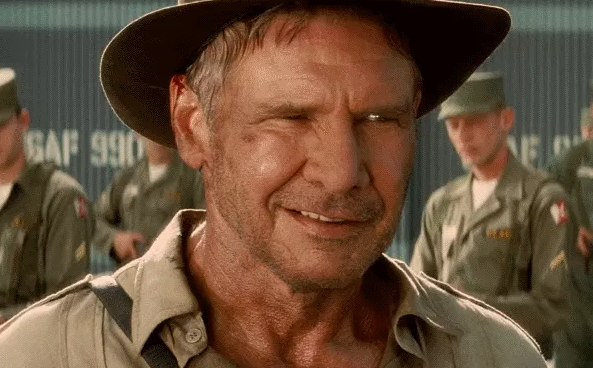 Disney bosses will undoubtedly be delighted to see the return of their archaeologist screen hero, considering he's returned more than £2billion from the box office over his four outings. Harrison last appeared in the role in 2008, when his sidekick was actor Shia LaBeouf - no news yet on who will be doing the heavy pedalling in the new film.
Harrison, whose star turn in last year's 'Star Wars: The Force Awakens' saw him propelled back to the top of Hollywood's highest-grossing actors, has been relatively idle for the past few years - I only say 'relatively' compared with his blockbusting efforts in previous decades - but today's news is further evidence that the actor is enjoying a fresh burst of energy in his seventies.
In addition, he'll be appearing in the sequel to his 1982 sci-fi hit 'Blade Runner', helmed by his previous collaborator Ridley Scott.
Related