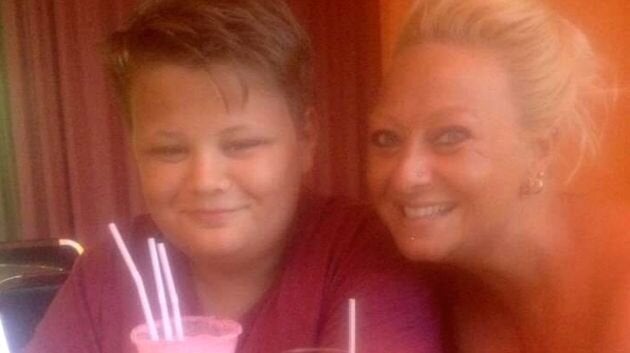 The family of Harry Dunn will shortly issue a letter of claim to begin legal action against the Foreign Office, its spokesman said.
They have also referred Northamptonshire Police to the Independent Office for Police Conduct over the investigation into the death of their son, Radd Seiger said.
Anne Sacoolas, the wife of a US diplomat, is believed to have been driving on the wrong side of the road when she hit Dunn's motorbike outside RAF Croughton in Northamptonshire on August 27.
After the crash, Sacoolas fled to the US, claiming diplomatic immunity, which has since been disputed by the lawyers representing the 19-year-old's family.
After the Dunn family held a meeting at the chambers of human rights barrister Jeffery Robertson, Seiger told Sky News: "It was a very detailed, thorough and lengthy meeting and there are a number of things that have come out of that.
"Clearly with some of the finest lawyers in this country advising the family.
"The first action we will be taking is against the Foreign and Commonwealth Office.
"We will be shortly issuing what is called a letter of claim which is a prelude to a judicial review.
"We are absolutely clear that the Foreign Office's decision to advise Northamptonshire Police that Mrs Sacoolas had the benefit of diplomatic immunity was unlawful and we will be seeking a judicial review of that decision to have it quashed."
A spokesman for the Foreign Office said: "We have done everything we can properly to clear a path so that justice can be done for Harry's family.
"As the Foreign Secretary set out in Parliament, the individual involved had diplomatic immunity whilst in the country under the Vienna Convention on Diplomatic Relations. We will respond to any legal action in due course."