We all make mistakes, but one member of staff at Hawksmoor steakhouse committed an absolute clanger yesterday by serving a £4,500 bottle of red wine to customers instead of the cheaper bottle they'd actually ordered.
One lucky customer dining at the Manchester branch of the restaurant was served a bottle of Chateau le Pin Pomerol 2001, which is priced at an eye-watering £4,500 on the menu.
In reality, they had ordered a £260 bottle of wine called Chateau Pichon Longueville Contesse de Lalande 2001 – not exactly cheap either, of course.
A spokesperson told HuffPost UK: "It was a very busy night at the restaurant and a very simple mistake. A member of staff picked up the wrong bottle, mistaking it for another Bordeaux of the same vintage.
"The wine went out and was served to the customer. The customer didn't know and it was only afterwards that one of the managers picked up what had happened."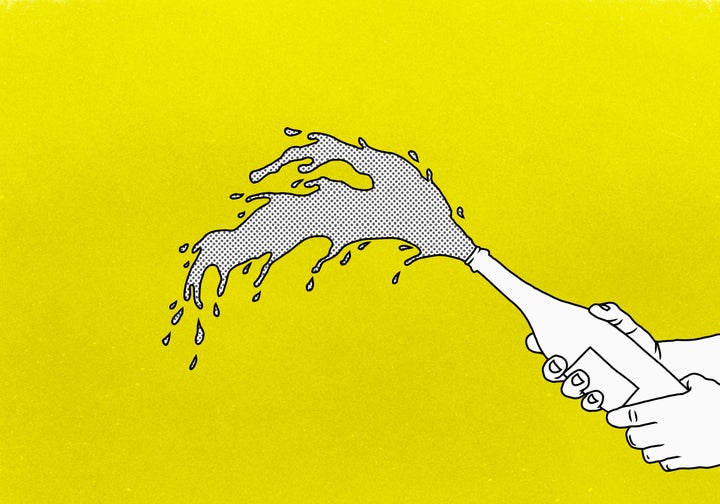 The restaurant shared details of last night's mix-up on Twitter saying they hoped the customer enjoyed their evening.
And it seems the member of staff who made the mistake still has a job to return to this morning. "Chin up," the restaurant tweeted, addressing the staff member. "One-off mistakes happen and we love you anyway."
The bottle of wine in question is described by The Wine Cellar Insider as having "intriguing notes of citrus, flowers, chocolate, plums, spice, truffle, fennel and black cherry". It has a rich, deep, full-bodied texture and features "unique aromatic and textural qualities that no other wine offers".
Naturally, everyone on Twitter found the error hilarious.
The error also turned out to be quite an effective marketing stunt for the restaurant as plenty of people are hoping the same will happen to them.
The restaurant has been praised for the way it handled the issue, prompting others to share their experiences of messing up at work.
One person revealed they accidentally released a £90,000 payment for work that hadn't been delivered.
"I was sure I was going to get a formal warning," they said. "But my PM was like, 'how about you develop a series of steps so this doesn't happen again.'"
Thank goodness for understanding bosses.