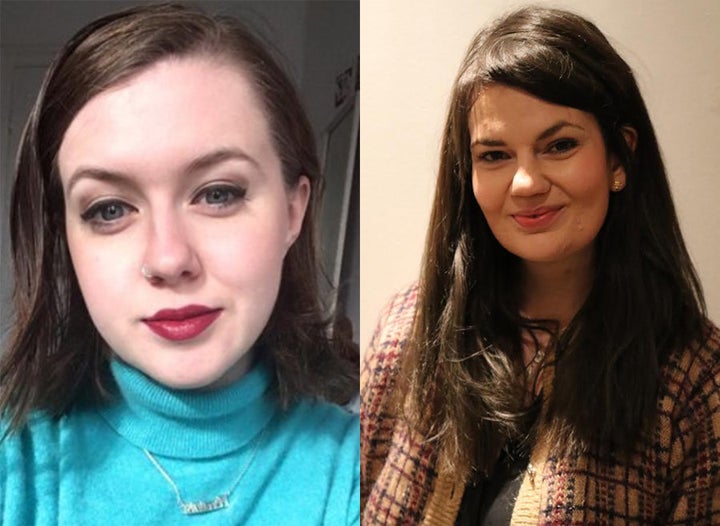 Jasmine Andersson knew something was wrong 10 minutes into the date. The man she had matched with on Bumble and just met for dinner at a food market in east London, said: "I could kill you and hide your body within 15 minutes."
"I said: 'Sorry, what?' And he says: 'I'm joking, maybe it would take 20.'"
The 26-year-old vividly remembers the exchange, even though it happened three years ago, because of the two-hour panic attack that followed. "My survival instincts kicked in. To not put myself in danger, I felt like I now had to tentatively see through the evening in his company," she says. "I knew moving could mean he could follow me, and worse could happen."
Despite it still being daylight and a public place surrounded by people – two of the safeguards commonly recommended when meeting a new internet date – Andersson felt paralysed by fear. She managed to leave around four hours later when, she says, her date graphically described having sex with a model and then racially abused two Muslim women sitting nearby. "I finally told him to fuck off and ran away."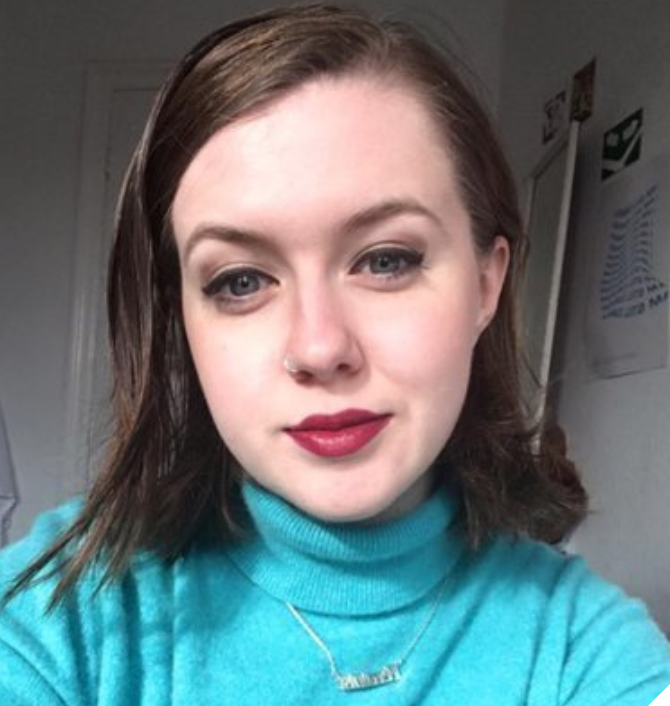 Today fewer people than ever rely on face-to-face introductions, at the pub, at work, through friends, to find a potential partner. Statistics suggest more than 50% of 16- to 34-year-olds have used, or are currently using, a dating app. And given the stats – Bumble alone claims credit for 20,000 marriages and more than 6,000 babies – it seems to be working.
Of course, already knowing someone or sharing a friend in common doesn't necessarily shield you from feeling unsafe on a date. But this upsurge in apps does mean many of us are choosing to meet total strangers more regularly.
Andy Lowe, 35, knew as soon as he arrived at the bar that the man sitting opposite was making him feel uncomfortable and he wanted to get away. "He made some comments about knowing where I lived and that it was close to where we were. He said we should ditch the drinks and just head back there straight away," he explains.
"25% of Brits have feared for their safety during a date in the last 12 months"
Lowe wasn't sure if the man, who he had met on Grindr, was bluffing or did actually know his flat was only a couple of roads away. Either way, he knew he needed to leave, but – for obvious reasons – didn't want to head home.
This Catch-22 scenario isn't an uncommon experience: a report by dating website, Plenty Of Fish, found 25% of Brits have feared for their safety during a date in the last 12 months. Not only that but almost half (49%) have continued with a date despite feeling uncomfortable – just to be polite or to avoid the potential confrontation.
A campaign, 'Ask For Angela', started by Lincolnshire County Council – arming daters with a discreet codeword they can give to bar or restaurant staff if they feel unsafe on a date – hugely resonated with people. One of the original posters, displayed in a pub toilet, was shared 25,000 times on Twitter and the scale of the response showed there was wider demand for such a service.
It was subsequently picked up by police forces across the UK and Ask for Angela is now available nationwide.

Despite such campaigns shining a spotlight on dating safety and increasing awareness of the precautions that daters can take, people are still reporting being exposed to unsafe situations.
Emma Porter, 30, from Yorkshire, had been messaging back and forth with a guy on Tinder for a couple of weeks when they met up for the first time in a busy town centre. Initially, the man was polite but after around an hour he started trying to kiss and touch her, which made her feel very uncomfortable.
"I had given him zero signs I wanted any of that," she says. "In fact, I moved round to the other side of the table to him and sat on my hands. He then moved his chair round to my side of the table and because he couldn't hold my hand, kept stroking my leg." He also tried to kiss her despite her ducking to avoid him.
Porter waited until the man went to the bathroom and ran away to find a taxi rank. "Even after everything he'd done, I texted him because I didn't want to feel like a total bitch, and called my brother to ask for his reassurance."
"He started talking about sex and his penis piercing and moving closer to me. He ended up basically sitting on me."
Stephanie Barnes, 31, found herself in a similar situation with a man who kept being physically forward despite her giving him no indication it was what she wanted. The pair, who met on dating app, Happn, had been speaking for around three weeks before arranging a meet up in a busy pub in Brighton city centre.
At the pub, the man said he couldn't hear what Barnes was saying and kept moving closer. When they went outside for a cigarette, he insisted they sat at a secluded table away from people. "He then started talking about sex and his penis piercing and moving closer to me. He ended up basically sitting on me. Luckily at that point two men came round the corner asking for a fag".
She ended the date but the man insisted on walking her home so she directed him to a friend's house, where he finally left her. They didn't meet again.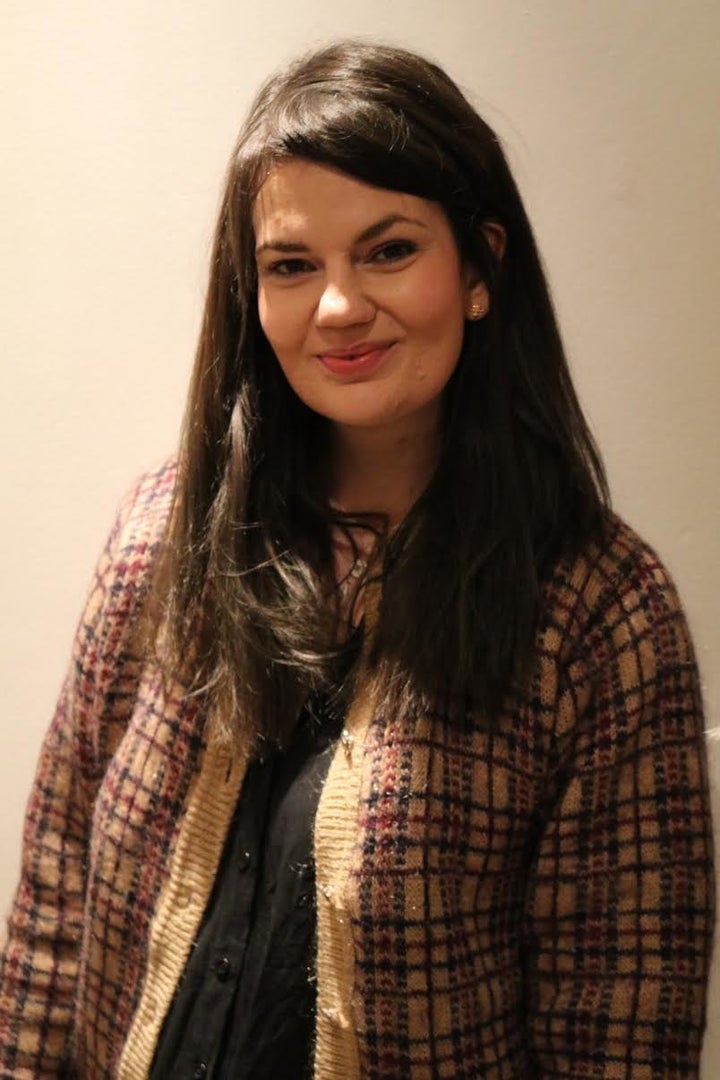 It isn't always physical behaviour that makes people feel unsafe. Ruth Walker, 31, from Newcastle says that for her it was the nature of conversation and her date's refusal to let her buy any of the drinks, which made her feel indebted to him. "We sat down to chat and his chosen topic of conversation was AIDS and cancer. He said he thought it was people's own fault they got ill.
"I promptly mentioned my dad had cancer in the hope that he would move on to talking about something else. He didn't." The date then went on an impassioned rant about how much he hated vegans and people with coeliac disease.
"All I wanted to do at this point was run," says Walker. But when her date went and bought another round of drinks without asking, she felt trapped at the table. "I made it crystal clear he was upsetting me throughout the date, something he refused to acknowledge in any way," she says. "I have never had such a bad date."
Walker says that feeling safe when you are dating is important not only for personal safety reasons, but because opening yourself up emotionally to another person is such a vulnerable process. "And when people behave in this way it makes you unwilling to try again and that's inexcusable."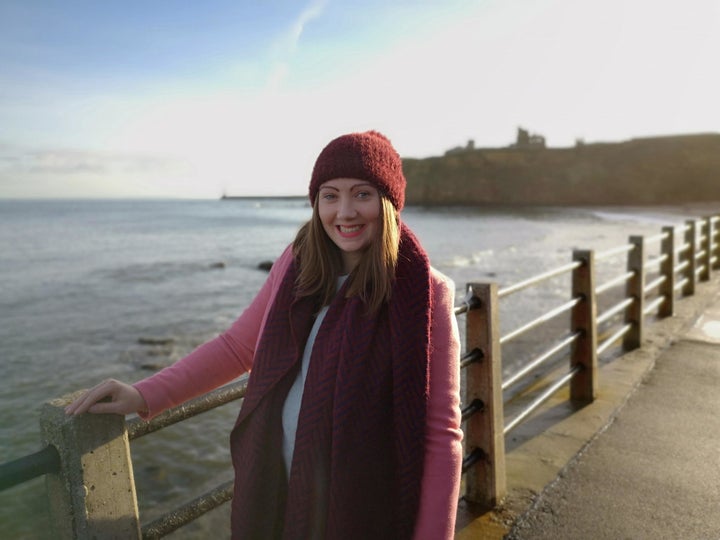 Like all the daters who spoke to HuffPost UK for this article, Walker felt she'd been following the golden rules of safe dating – speaking to the person for a period of time and meeting in a public place with other people in the vicinity – but says she was still caught out. Jasmine Andersson, meanwhile, says she would appreciate clearer guidelines on what safe and happy dating looks like.
So how should we stay safe without abandoning the dating game altogether? Cyber security expert and ex-undercover police officer Danni Brookes says you should always tell someone where you're going and with who – worryingly, the Plenty of Fish report revealed a third of daters still aren't telling friends or a family member when they meet someone for the first time.
Brookes also recommends arranging the date at a known public place, making sure you have battery life on your phone before you meet up, and setting up a coded call with your friend (even if you think you'll be okay) in case you need to get away quickly. Dating expert Annabelle Knight goes one step further, saying you should give the person's mobile number to your friend in the event something should go awry. The idea being: the more information your loved ones have the better.
Ann Austin, a spokesperson from the Online Dating Association, a body of dating site providers in the UK, say these safeguards should be used not only on the first date but on all subsequent dates as you never know when things might change and go sour.
And despite many of the daters we spoke to saying they felt compelled to stay, experts agree you should leave if you feel unsafe. "Always trust your gut instinct and leave – fake a nosebleed if you need a quick getaway," suggests Lucy Beresford, broadcaster and psychotherapist. "If something about your date seems strange, don't try to rationalise it."