In a heartwarming moment caught on video, two Texas students surprised their teacher with two new kittens, after hers passed away.
Ashlei Mahan and Rachel Hanhart felt bad for their teacher, Mrs Andrews, who was overcome with emotion at their kind gesture.
The Joshua High School students presented their teacher with cupcakes, flowers and balloons in the video, before passing her the cats, which left her almost in tears.
Mahan wrote on Twitter that her teacher's response was "so cute".
The video has been viewed over 50,000 times.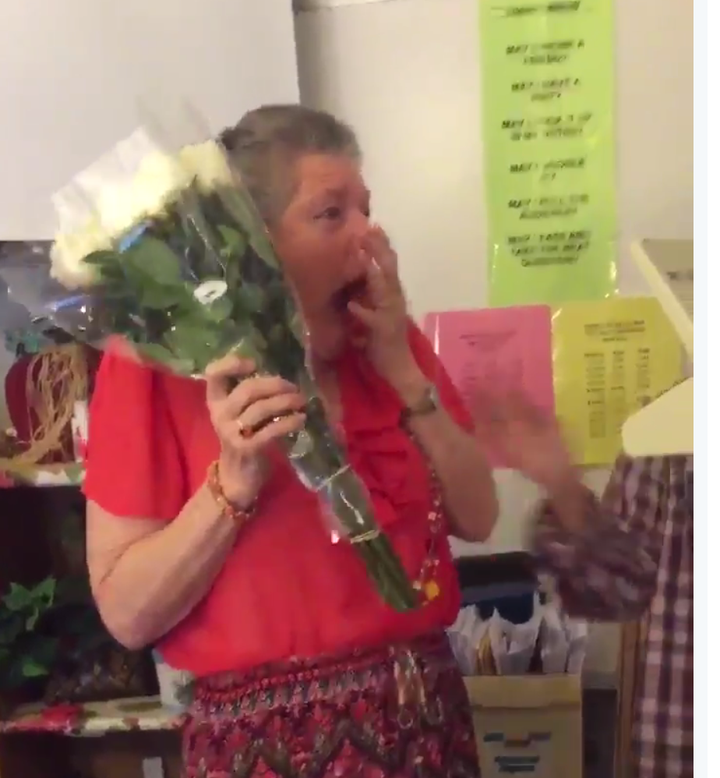 Popular in the Community