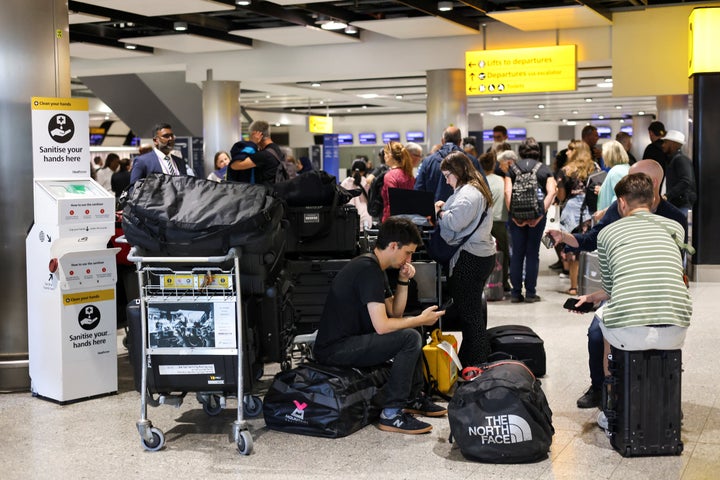 National Air Traffic Service (NATS) was on Bank Holiday Monday hit by a technical problem for several hours, causing widespread disruption to flights in UK airspace that it said would continue for some time even though the issue was fixed.
The air traffic control agency earlier had to restrict the flow of aircraft when its automatic processing of flight plans malfunctioned, requiring them to be handled manually and causing flight delays and cancellations.
Later, Heathrow, the busiest hub in western Europe, signalled schedules would be disrupted on Tuesday too.
It tweeted: "The issue has been resolved however schedules remain significantly disrupted. If you are travelling on August 29, please ensure you contact your airline before travelling to the airport."
NATS operations director Juliet Kennedy said in a video posted on its website: "It was fixed earlier on this afternoon. However, it will take some time for flights to return to normal, and we will continue to work with the airlines and the airports to recover the situation.
"Our absolute priority is safety and we will be investigating very thoroughly what happened today."
Transport secretary Mark Harper said he was working with NATS to help it manage affected flights and support passengers.
Irish air traffic control provider AirNav Ireland earlier said the issue was resulting in "significant delays for flights across Europe that are travelling to, from or through UK airspace".
Tens of thousands of passengers have been hit by delays and cancellations caused by the problems.
On Monday, 3,049 flights were due to depart UK airports and 3,054 were scheduled to arrive, according to analysis by aviation analytics firm Cirium. This equates to more than 540,000 seats on departing planes and 543,000 on arriving planes.
As of 2.30pm, its data showed that around 8% of all departures have been cancelled and around 9% of all arrivals.