Expansion of Heathrow has been approved by the government, transport secretary Chris Grayling has confirmed.
The go-ahead for a new runway at the airport has been given despite internal opposition from senior Tories including Boris Johnson and Justine Greening.
In an attempt to avoid cabinet resignations, Theresa May will allow London MPs Johnson and Greening to speak out against the decision.
The Huffington Post has learned Richmond Tory MP Zac Goldsmith will resign his seat, trigger a by-election, and run as independent to highlight his opposition to the plan.
Downing Street said any ministers wanting to voice their opposition to the plans would have to seek permission from the prime minister in advance - which both Johnson and Greening have done.
The prime minister's spokesperson said the cabinet committee decision on Heathrow was "unanimous" and when the full cabinet was informed there was not a discussion. Johnson did not object.
Labour's Mayor of London Sadiq Khan says the decision to expand Heathrow "is the wrong decision for London and the whole of Britain".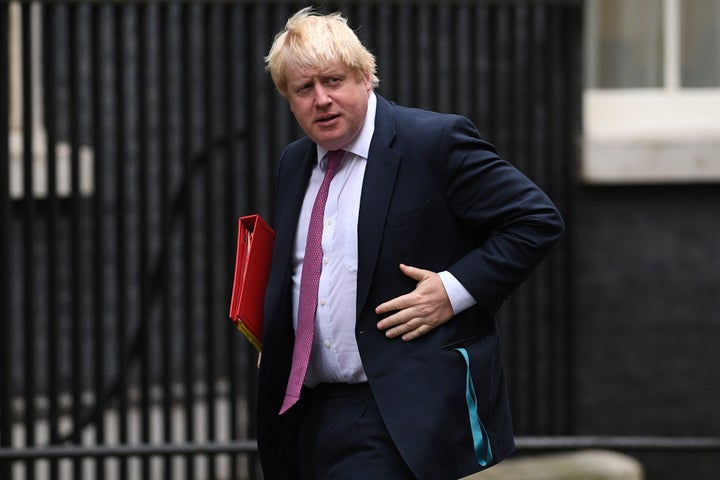 Following the announcement, a public consultation will be held on the effects of airport expansion and then a final decision by the government, which will be part of a National Policy Statement on Aviation. This will be put to MPs for a vote in the winter of 2017/18.
A number of groups have come out in support of Heathrow, including devolved governments, many business leaders and politicians.
In a statement today, the government said expanding Heathrow will better connect the UK to long haul destinations in growing world markets, boosting trade and creating jobs.
Grayling said: "The step that government is taking today is truly momentous. I am proud that after years of discussion and delay this government is taking decisive action to secure the 's place in the global aviation market – securing jobs and business opportunities for the next decade and beyond.
"A new runway at Heathrow will improve connectivity in the itself and crucially boost our connections with the rest of the world, supporting exports, trade and job opportunities. This isn't just a great deal for business, it's a great deal for passengers who will also benefit from access to more airlines, destinations and flights.
"This is an important issue for the whole country. That is why the government's preferred scheme will be subject to full and fair public consultation. Of course it is also hugely important for those living near the airport.
"That is why we have made clear that expansion will only be allowed to proceed on the basis of a world class package of compensation and mitigation worth up to £2.6 billion, including community support, insulation, and respite from noise – balancing the benefits and the impacts of expansion."
Heathrow said it was ready to deliver a third runway that is "fair, affordable and secures the benefits of expansion for the whole of the UK".
Shadow transport secretary Andy McDonald said Labour supported a new runway but added Heathrow did not have the party's unconditional support.
"Labour has consistently been in favour of building an additional runway in the South East of England. But this support has always been conditional on four tests being met: on capacity, climate change, noise and air quality and the wider national benefits. Today's announcement, heralding another consultation, does not yet do that," he said.
Environmental groups have already attacked the decision. Friends of the Earth said expanding Heathrow "would be a hugely damaging blow for local people, and makes a complete mockery of government commitments to tackle climate change".
Greenpeace UK executive director John Sauven said: "A third runway at Heathrow would be a waste of time, money and lives. It would make Londoners' air more dangerous to breathe, contributing to an air pollution crisis that already kills thousands."
Other shortlisted options included extending an existing runway at Heathrow or building a second runway at Gatwick.