Helen Skelton has revealed that a team of fire fighters stepped in to be her birthing partners as her husband was in another country when she went into labour.
TV presenter Skelton, gave birth to her second son with her husband, Rugby League star Richie Myler, on 8 April.
"It was all a bit frantic. We are just so relieved he is safely here," Skelton told Hello magazine.
"I'm still not really sure why the fire brigade arrived but it seems they were the closest emergency service at the time."
When Skelton gave birth to her first son, 23-month-old Ernie, she had been in labour for two days.
So when she started having contractions while at her family home in Perpignan, France, she thought her husband had plenty of time to return from a Rugby match in the UK.
But within an hour of calling Myler to tell him to get to the airport, Skelton couldn't get up from the kitchen floor.
Knowing he would be unable to get to his wife in time, Myler called a neighbour in France who contacted the emergency services.
"The firefighters were lovely and beside themselves with excitement as they said they hadn't been at a birth before," Skelton added.
"But bless them they weren't up to speed with what you do so they were all flapping."
Myler said he was really proud of Skelton for giving birth to their second son - who they've named Louis - without him by her side.
"I know she must have been scared but she will never admit it," he said.
Skelton married Myler in 2013 and gave birth to their first child, Ernie, in June 2015.
Skelton shared a photo of her son Ernie holding a blackboard that read: "Ready for my partner in crime, due spring 2017."
Related
Before You Go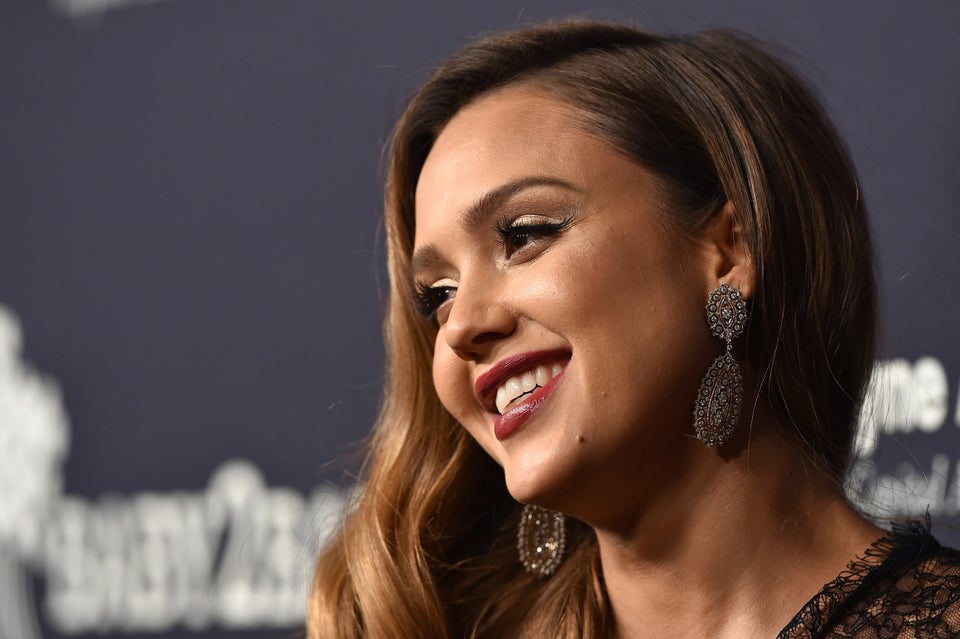 Celebrity Babies Born In 2017