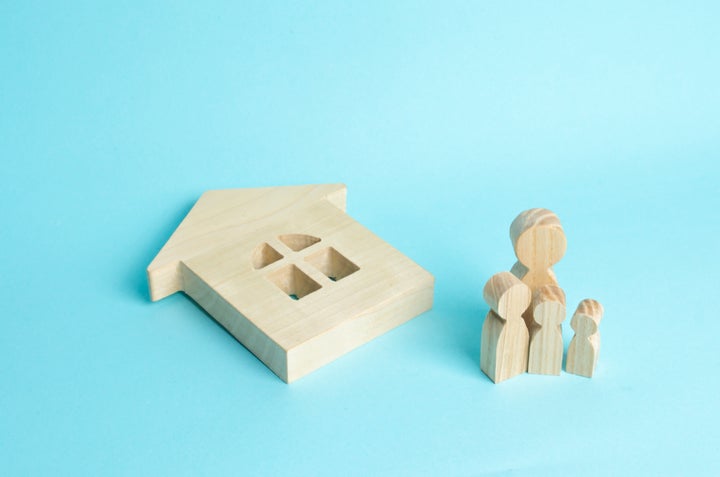 When Shauna* requested a replacement washing machine for her flat, she didn't expect to end up having to find a whole new place to live instead.
She and her flatmate had been in the property for three years when the old machine stopped working. The engineer who was called out said it was unsafe to use, so Shauna contacted their landlord who laid out two options.
Either they could pay several hundred pounds for a brand new washing machine (although a replacement model cost £50), reimburse the landlord for the engineer call-out fee and accept a rent increase of £200 – or they could get out.
"We just feel like we're being bullied – we either have to agree to pay a higher rent and for the cost of a new washing machine or we have to leave," Shauna, 28 from south-west London, tells HuffPost UK.
She and her housemate had always been good tenants, she said, and they had a decent relationship with the landlord – until things turned sour. Now, unable to agree to the penalty or demands, they are looking for new accommodation.
Their story is not uncommon. According to the campaign group Generation Rent, rogue landlords are intimidating tenants with the threat of eviction to keep them from raising legitimate concerns about disrepair or poor practice, or to raise rents by letting to new tenants. This has become known as a 'revenge eviction' or retaliatory eviction.
While Shauna has not yet been served an eviction notice – she's agreed to leave because, effectively, she has no choice – she feels nervous about renting again, especially as she is not sure if her existing landlord will keep her deposit.
In April 2019, in what was heralded as a victory for renters, the government said it would scrap Section 21 notices, which landlords used to evict a tenant at the end of a contract without giving any reason. This is despite the fact that so-called 'revenge evictions' were made illegal in 2015.
The change in the law effectively closed the loophole that made it easier for landlords – like Shauna's – to end a tenancy, or use the threat of ending one to achieve the same result.
It doesn't mean a landlord won't be able to evict tenants with good reason – such as if they fails to pay rent or cause unreasonable damage to a property – but it will make it harder to justify eviction and in theory should give tenants better security
Daniella*, 47, a strategy and marketing director from Tunbridge Wells, claims she was served a Section 21 notice at her rented flat in Brighton in 2016 after complaining about issues in her flat and the noise of neighbours above.
"They said the owner wanted to sell it but [I knew] they were just going to let it," she tells HuffPostUK. "I was complaining – and sticking up for my rights meant I got evicted."
Moving out cost her "two lots of letting fees and two lots of removal fees within an eight month period". And all, from her perspective, because she kicked up a fuss. "I wouldn't say boo to a goose anymore," she now says.
Daniella has been living in her current flat over a year, and her contract has defaulted to a rolling one. While she recognises the impact scrapping Section 21 will have on families with fixed contracts, she still feels the threat short-notice eviction and says deeper reforms are needed to protect tenants in the longterm.
"It's like I've got a permanent Section 21 unless I force [my landlord] to sign a new contract, which could encourage him to give me two-months notice [to leave]," she says. "My Section 21 was served on a whim and scrapping it doesn't really make a difference to tenant rights – we don't have any."
Before the eviction, Daniella says she used to be a "vocal" tenant but the experience has left her reluctant to complain. "It changed my attitude – even in my current property," she says. "I won't ask for the windows [to be replaced] because I don't want to annoy my landlord – or catch him on a bad day."
*Names have been changed.