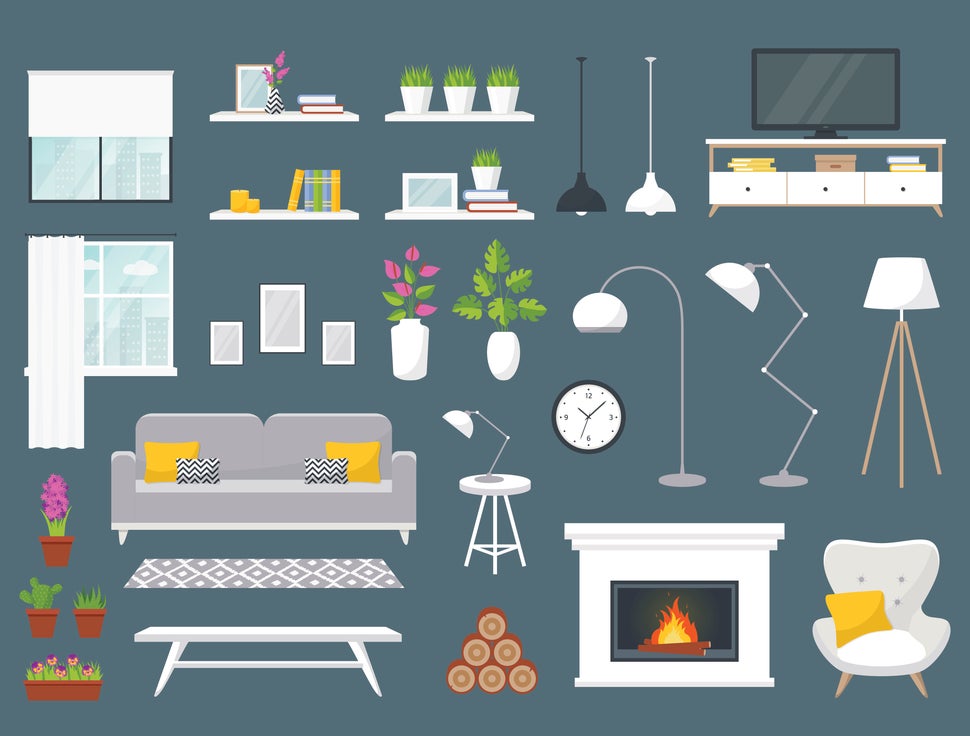 I'm scrolling through Instagram and pause briefly on a photo of a beautiful bedroom with the perfect light-pink linen duvet set. I keep scrolling.
Next to fill my screen is a kitchen with a gallery wall featuring a pop-art Frida Kahlo portrait. Seconds later I'm gazing into the living room of someone who lives 3,500 miles away in New York. The walls of her apartment are painted a deep, dark green – and it's the colour of my envy. There's an up-cycled coffee table in the foreground, and in the background a mounted and framed photograph of a camel dozily waiting by a whitewashed building.
It's been less than a couple of minutes and I've already nosied around the homes of at least five complete strangers. None of them popped into my timeline by accident, of course – I'm one of thousands of people scrolling the internet for interior design ideas, following hashtags like #homeinspo #interiors and #houseenvy. And this obsession extends beyond the internet and reaches into my real life, too.
Earlier in the week I popped into Flying Tiger – one of several Scandinavian homeware stores to follow the mighty Ikea to the UK in recent years – and came out with a set of lime green coasters. I'm also eyeing up a pricey new lamp from Oliver Bonas which I neither need nor can afford. In common with lots of other millennials, I don't even own my home. So why the constant urge to nest?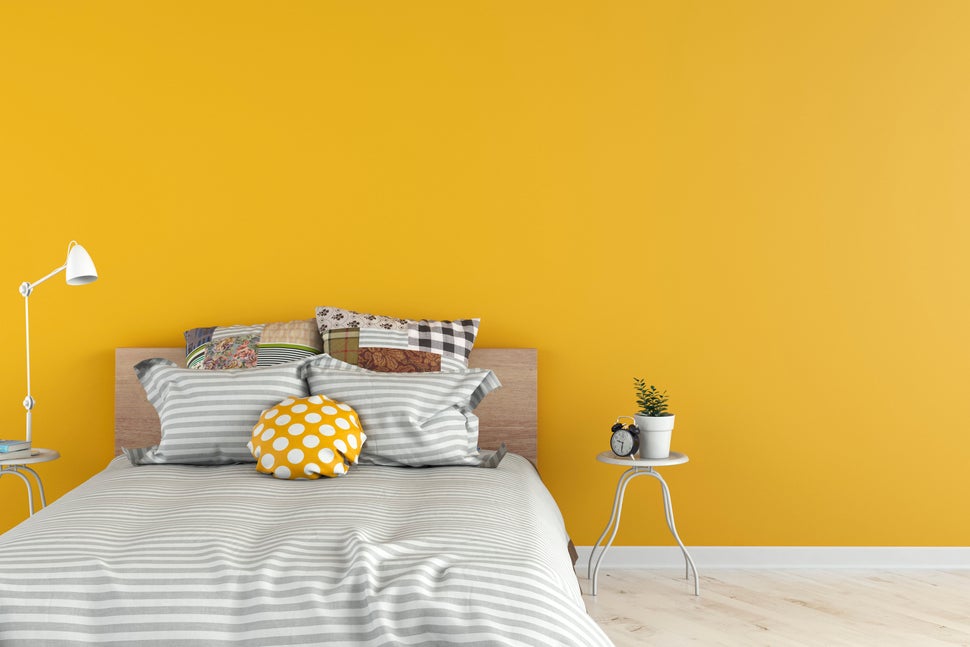 According to Mintel, the homeware industry in the UK is booming. Furniture sales hit £17.2bn last year, up from £16.5bn in 2017, while sales of homeware – those decorative furnishings, duvets, pillows, glassware and china for which I'm on the constant hunt – hit £13.3bn in 2018, a 2.5% year on year rise.
What's more, Mintel believes that it's millennial renters, like me, who are driving this growth. Whereas homeowners are likely to spend their weekends doing DIY and buying large ticket items, such as sofas and beds, renters are splurging on smaller homewares they can take with them from property to property.
When so many of us are renting for longer – and can't nail pictures to our walls, let alone change the colour of them – we're getting inventive and nesting the only way we know how. This certainly strikes a chord with me and many others I know, who would love to get on the property ladder but can't, whether that's because of salary, savings – or external factors such as uncertainty over Brexit.
Instead, we're filling the house-shaped holes in our lives with things to make our rented spaces "feel more like home", suggests psychologist Kirsten Godfrey.
"There's a trend for people competing for the perfect Insta-home shots, so I definitely think that's contributed," she tells HuffPost UK. "But a lot less people are getting on the housing ladder and, over the last few years, the level of uncertainty in the UK has been the highest for a long, long time. And when you feel uncertain, you try and claim a certain amount of control."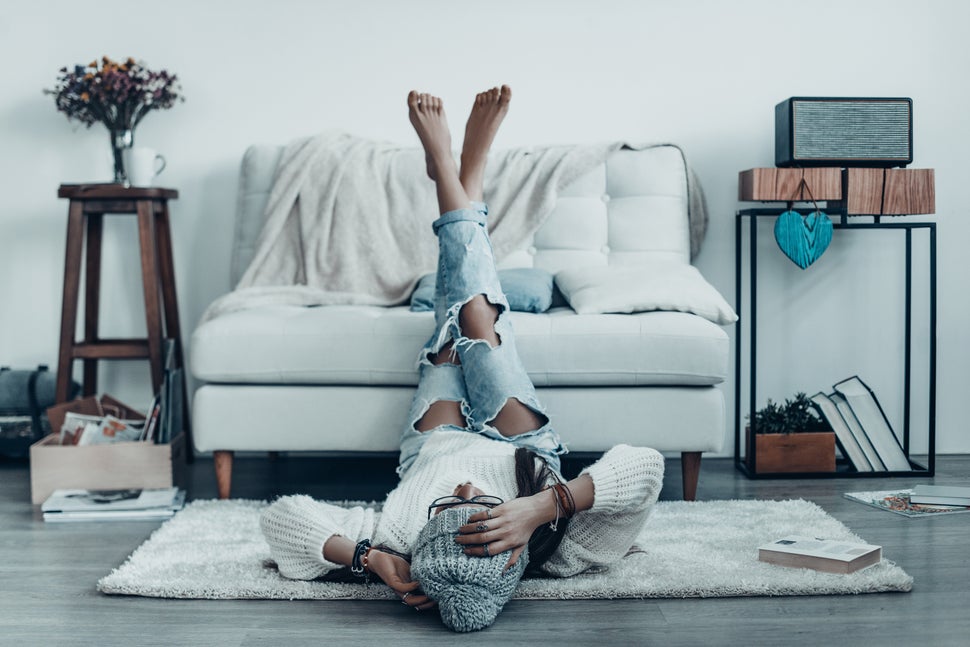 Stuart Tongue, 24, is a self-confessed "homeware addict" from Nottingham who can't walk past a homeware shop without popping in. I can relate – like me and so many in so-called 'Generation Rent', Tongue shares a small space with his partner. "I am literally addicted to home furnishings. When I moved into my first rental property with my partner I went straight to H&M and then filled my kitchen up with lots of trinkets – we've got a random wooden box that holds bread, a wooden bowl, lots of cutlery and mugs," he explains.
"We buy a lot of home furnishings as we don't own the property, so we're limited to what we can do with a space.""
Collecting bits and pieces like this is about creating a "sense of home", he says, as well as creating a beautiful space to show off to friends. "I go in H&M just to browse and then come home with more candles, usually."
Philippa Artus, 27, from Walthamstow in London estimates she spends between £400-£500 a year on soft furnishings to jazz up her flat. This month she's spending a little more than usual, she says, after moving home for the third time since leaving university "to make it not feel like a rented place".

"I definitely think we buy a lot of home furnishings as we don't own the property, so we're limited to what we can do with a space," she says. "I buy candles, prints or art, frames, vases, display stands, throws, cushions, plant pots... honestly the list goes on."
In a recent study, Mintel found that 61% of 16-34 year olds want their favourite fashion retailers to offer a wider range of homewares or beauty products. It's into this space that retailers including Asos, H&M, River Island and Zara have all moved, encouraging us to buy homeware in the same way we buy fashion.
Whereas our parents might preach the "buy well and buy once" motto, we are being trained to refresh our bedrooms and sitting rooms just as we do our wardrobes, and to buy pieces that aren't designed to be kept forever. Fast fashion companies have brought a seasonality to our living spaces, too.
"It's hard to convince people to buy something more expensive that will last years if they know they're going to move out of a property.""
But at what cost? Alex Crumbie, a researcher from Ethical Consumer Magazine says most of us aren't aware of all the chemicals that are used to make those products that we replace after a few months or years, or the forests that have been chopped down and fashioned into side tables. Plastic products abound.
"Personally I'm quite a hoarder of things and I find it hard to throw things away," Crumbie admits of his own habits. But he adds that it's a generation of serial renters "driving demand for very, very cheap furnishings which they have for one or maybe two years before they move somewhere else and throw it away.
In an interview with HuffPost last year, even Ikea admitted some of its furniture could end up in landfill, as it announced plans for all of its items to be made only from renewable or recyclable materials by 2030.
"It's very hard to convince people to buy something more expensive that will last years and years if they know they're going to move out of a property," says Crumbie.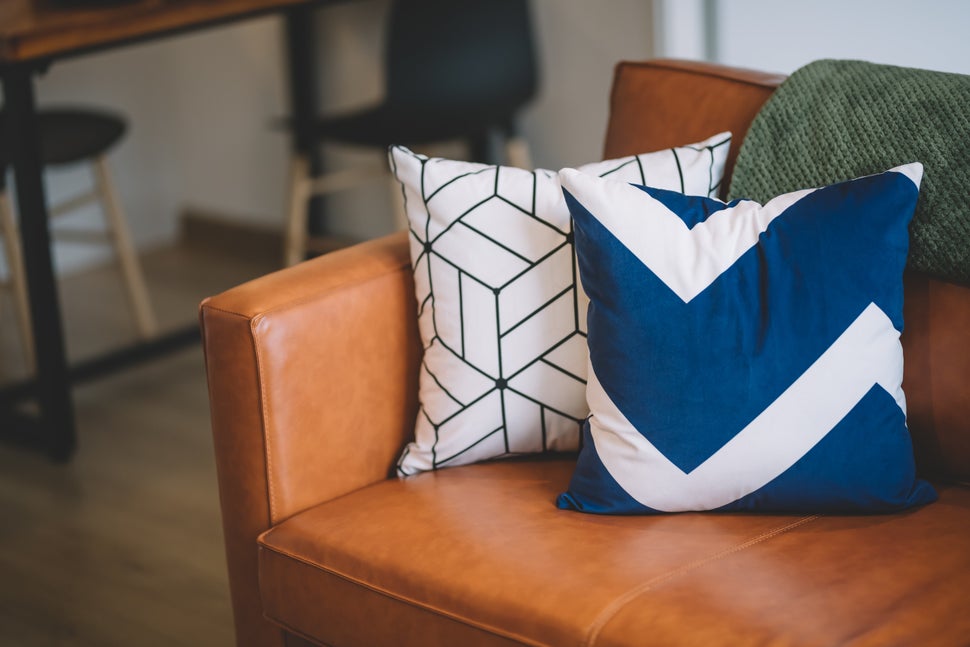 To that end, charity shops – full with stock – have been trying to convince us to buy furnishings from them instead of brand new. When Barnardo's recently rolled out an entire campaign calling on people to ditch "fast furniture" and buy it second hand instead, its marketing manager Charlie Enright told HuffPost UK: "People are becoming more aware of textiles, and how bad they can be for the environment, but homeware is just as big a polluter."
Enright suggested we should be as aware of 'fast' furniture and furnishings, as we are 'fast fashion'.
Our purchasing behaviour might be problematic for the planet – and our bank accounts. But even if we are aware of the downsides, do we justify those extra few scatter pillows for the greater sense of home and stability they lend us?
"There's definitely an evolutionary sense of wanting to nest somewhere," says Kirsten Godfrey. "To create a space where you feel secure and don't feel threatened. In cities, particularly, where there's a lot of stress, people want a place where they can hide away and recharge.′
Having a secure sense of home calms your mind, Godfrey adds. "If you have your own stuff you can take it with you and start up again, and having your own things means you can make a home anywhere."