Shana's ex-partner would regularly take, and look at, her post to monitor where she was. He'd open her bank statements to see what she spent her money on.
"He found out I was attending a local women's group," the 35-year-old mum told Citizens Advice. "He tried to stop me going and controlled where I could and couldn't go."
She and her children experienced physical as well as psychological abuse at the hands of her ex-partner – and checking her post was part of it.
Sadly, her story is not unique. New research from Citizens Advice suggests almost half of survivors of domestic abuse have had their post intercepted, opened or hidden by the perpetrator. This has resulted in isolation from vital support networks, or in some cases, missed medical treatments.
One survivor, Steph, who's had breast cancer, missed vital appointments for mammogram check-ups when her partner intercepted her post. Another survivor, who wished to remain anonymous, missed hospital appointments for her son's epilepsy as a result of the perpetrator hiding the appointment letters.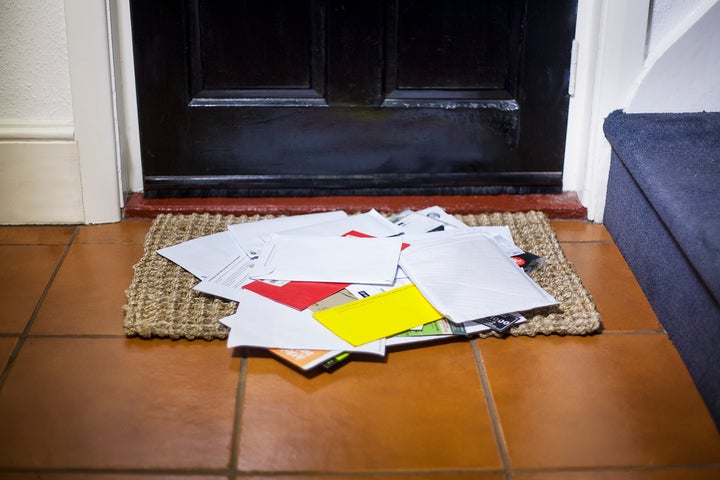 Citizens Advice estimates that survivors have lost £7.1 billion in the last decade as a result of abusers hiding bills or taking out credit cards in their name.
Hazel suffered this form of financial abuse. "I wasn't able to open my post so bills were being issued and my bank just started applying charges," she said. "I think there's over £2,000 worth of charges applied to my account during the time when things were particularly difficult. That's something I'm still trying to recover from. That's actually completely obliterated my credit score."
Another survivor, named Beth, had no idea her partner was hiding her post until she got a call from HMRC who said they'd fined her for failing to respond to letters about her Self Assessment.
Unbeknownst to Beth, she'd been sent forms to fill out about her earnings. Since she'd not filled them out, HMRC paid her too much child benefit, and they fined her for not informing them about the error. She also had to pay back the money she shouldn't have received, plus interest.
After this call, she put two and two together, thinking about the birthday cards she didn't receive and her partner's questions about things he shouldn't have known. She searched the house and found around 600 pieces of hidden mail.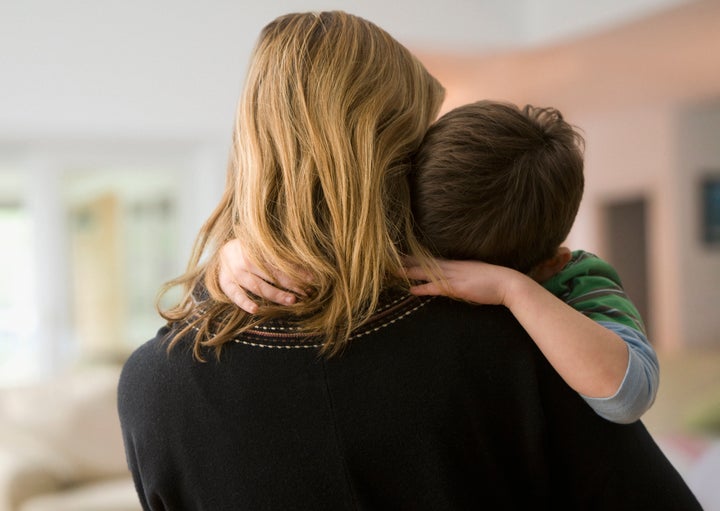 The latest research also found four in 10 survivors have had their new address disclosed to the perpetrator, despite it breaching data protection regulations. This figure increased to 52% in the case of survivors with children. This is mostly by agencies, such as a survivor's child's school or local authorities.
Shana now lives in a different region, but her greatest worry is being found by her former partner. The courts and health service have mistakenly sent post to her old address, she says, which disclosed her current whereabouts to the perpetrator.
"For me, even now a year on, my fear is him coming back into our lives," she said. "I feel vulnerable, I feel open. It's like I'm reliving all that again. He can still find me by going through my post. Though my entire family went through rehabilitation from the abuse it doesn't matter how much you're rehabilitated, post is still an issue."
Citizens Advice is calling for increased provision to help safeguard domestic abuse survivors. The charity recommends that:
The Department for Business, Energy and Industrial Strategy invests in an 'Address & Collect' service, which would work like a PO Box, provided at post offices. This would ensure people in unsafe or untraditional living situations have equal access to post.

The Information Commissioner's Office investigates the significant number of data breaches that put survivors of domestic abuse at serious risk.
Dame Gillian Guy, chief executive of the organisation, said the consequences of post interception can be "dire".
"We're urging the government to introduce a secure PO box system and the Information Commissioner to investigate these inexcusable breaches of privacy," she said. "It's a vital step to ensure that survivors and their families are able to live without fear."
If you, or someone you know, is in immediate danger, call 999 and ask for the police. If you are not in immediate danger, you can contact:
The Freephone 24 hour National Domestic Violence Helpline (run in partnership by Women's Aid and Refuge): 0808 2000 247
In Scotland, contact Scotland's 24 hour Domestic Abuse and Forced Marriage Helpline: 0800 027 1234
In Northern Ireland, contact the 24 hour Domestic & Sexual Violence Helpline: 0808 802 1414
In Wales, contact the 24 hour Life Fear Free Helpline on 0808 80 10 800.
National LGBT+ Domestic Abuse Helpline: 0800 999 5428
Men's Advice Line: 0808 801 0327
Respect helpline (for anyone worried about their own behaviour): 0808 802 0321