Meat-free alternatives are often promoted and perceived as a healthier alternative to meat but your favourite veggie sausages, mince, and burgers could be "concealing" high levels of salt, a new study has warned.
Action on Salt, a campaigning organisation, surveyed 157 meat substitutes and found 28 per cent contained levels of salt that exceeded the maximum recommended salt levels for food set out by the government in 2017.
Meat-free bacons and sliced 'meats' were the worst culprits as were vegetarian kievs that had more salt than a large portion of McDonald's fries.
The saltiest products in the survey were Tofurky's Deli Slices Hickory Smoked and Tesco's Meat Free Bacon Style Rashers, which were found to contain more than three grams of salt per 100g – "much more salt than seawater".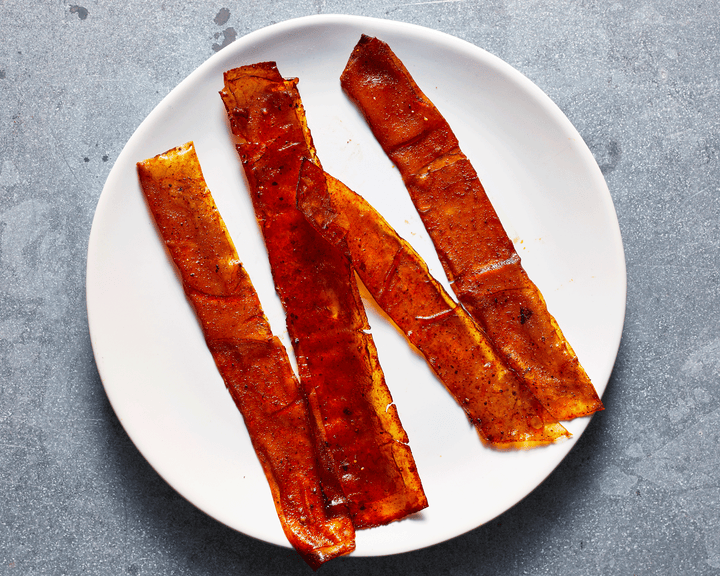 Quorn's Best of British Sausages also contained 1.9g/100g, which Action on Salt said made them the "saltiest vegetarian sausages available."
Real beef burgers were tested from leading retailers including Tesco, Sainsbury's and Asda and it was found that the average salt content per serving was lower than that of their meat-free burgers.
Action on Salt said that a lack of consistent labelling across the food industry – such as traffic-light labelling – made it hard for consumers to judge what they were eating.
"The food industry have ensured greater availability of meat-free alternatives, but now they must do more to ensure that meat free alternatives contain far less salt – at the very least lower than their meat equivalents," Mhairi Brown, a nutritionist at Action on Salt, said.
Graham MacGregor, Professor of Cardiovascular Medicine at Queen Mary University of London and Chairman of Action on Salt, added: "Reducing salt is the most cost-effective measure to reduce the number of people dying or suffering from entirely unnecessary strokes and heart disease."