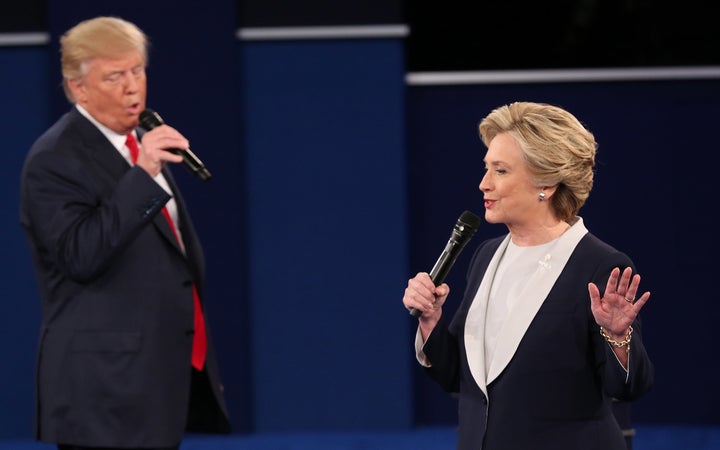 When Hillary Clinton and Donald Trump took to the stage last night in a US presidential debate, both looked at great ease with their microphones.
Having toured the country and given countless speeches at rallies, primaries and town-halls, the two candidates are accomplished political performers.
But what about their musical skills? Thousands of people suggested photographs from Trump and Clinton's showdown would not have looked out of place in a rap battle - or a scene from High School Musical.
Many suggested songs most (or least) befitting of the scene, with 'Love Lift Us Up', 'Total Eclipse Of The Heart' and 'Summer Nights' proving popular numbers for the fictitious karaoke battle.
Suggestions raged from the silly...
... to the downright ridiculous.
And of course everyone knew what Trump would do if he were really doing karaoke.
NOW READ: