A street style photographer has unearthed one of the most hipster men to ever walk the planet.
Staff from the Sydney Morning Herald were shocked to spot self-confessed "mystery blogger and jazz kitten" Samuel Davide Hains and immediately stopped him for an interview.
They soon discovered their suspicions surrounding his beret and 'Feeling Myself' tote bag were correct. They had - in fact - found the world's biggest hipster.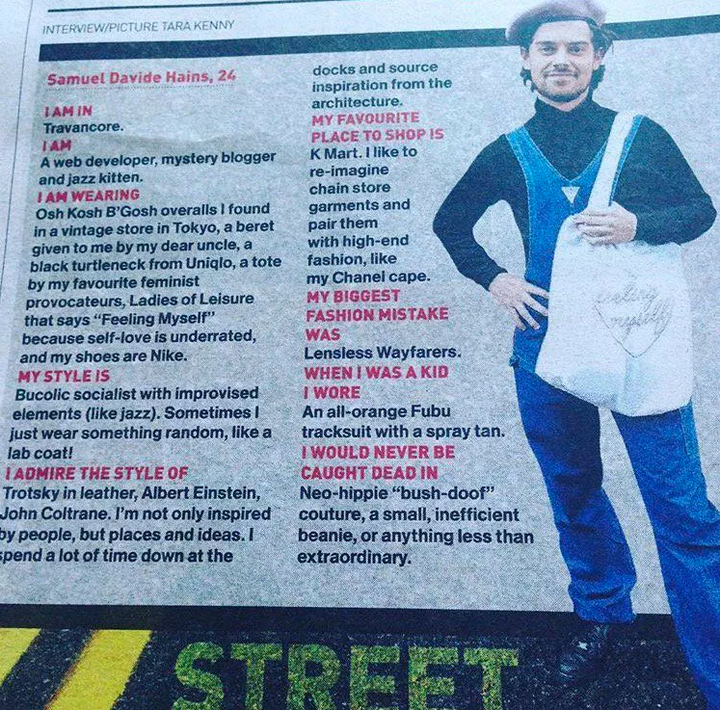 Hains' photograph and accompanying interview will now go down in history as one of the most naively pretentious examples of modern day hipster style.
Whilst speaking to the Melbourne native, the photographers discovered a few fascinating facts.
Hain's favourite place to shop is K Mart: "I like to like to re-imagine chain store garments and pair them with high end fashion, like my Chanel cape".
Chanel cape. Let those words settle in.
Hains describes his style as "bucolic socialist with improvised elements (like jazz)". Sometimes he just wears "something random, like a lab coat!"
He admires the widely renowned fashion sense of Marxist revolutionary Leon Trotsky and theoretical physicist Albert Einstein. But is also inspired by "places and ideas".
"I spend a lot of time down at the docks and source inspiration from the architecture," he said.
What was Hains wearing on the fateful day he was 'spotted'? Osh Kosh B'Gosh overalls he "found in a vintage store in Tokyo", a "beret given to me by my dear uncle", a black turtleneck from Uniqlo, Nike trainers and a tote by his "favourite feminist provocateurs" Ladies of Leisure, with the slogan 'Feeling Myself' - "because self love is underrated".
Hains truly has so much to teach us.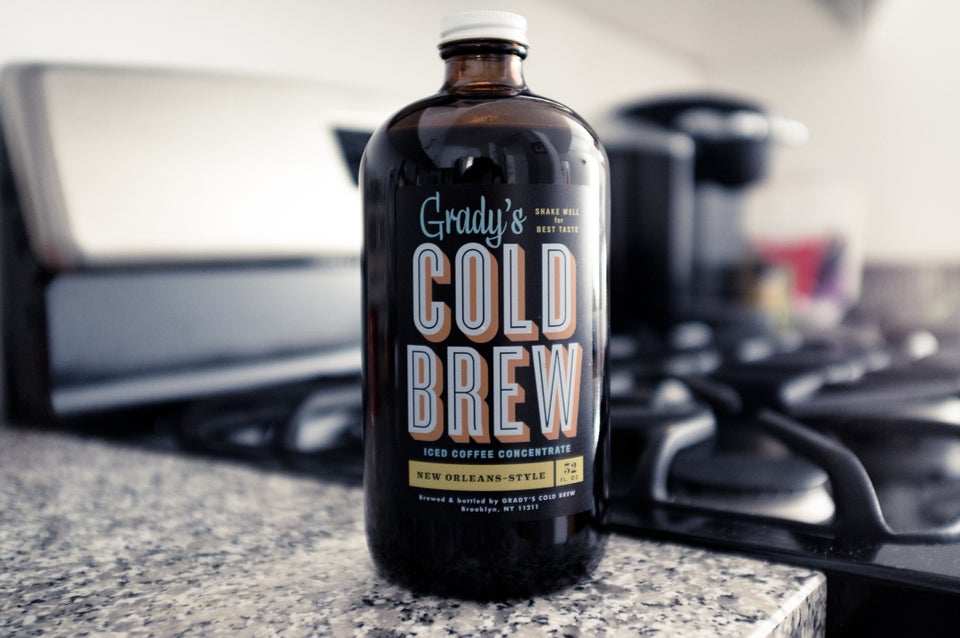 The 22 Most Hipster Foods
Related