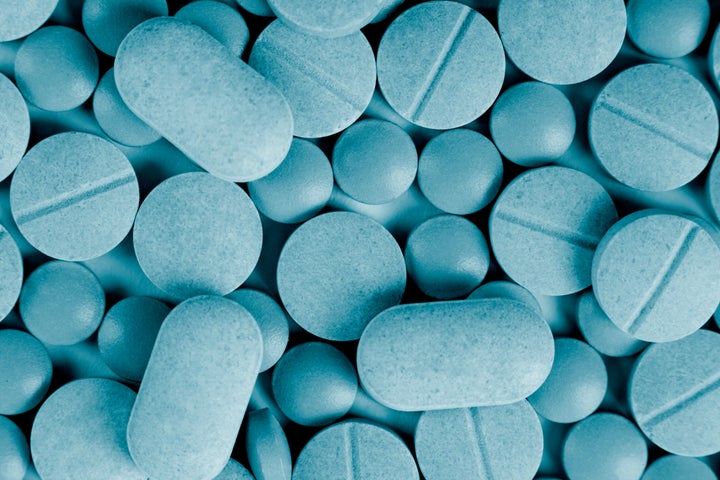 Imagine a drug that has been proven to be almost completely effective at preventing a life-long condition and is taken in the form of a single daily pill. Imagine a drug that could put an end to an epidemic that has taken the lives of millions around the world, including here at home. Now imagine this drug being at the centre of moral outrage, legal proceedings and shaming towards minority groups.
Access to this HIV game-changing drug should never have been thrashed out by lawyers in court rooms but that's exactly what has happened over the last few years. Starting in 2016, NHS England refused to make the drug available, citing it was the responsibility of councils to do so as part of routine sexual health clinics.
But now the journey to getting this drug in the hands of the people who can benefit from it most may soon be complete with a ruling by the High Court this week, which should prove to be a seminal moment in the UK's fight to end HIV once and for all.
Gilead who own the patent for the drug Truvada which is used as PrEP, was refused an extension to the exclusive patent. While the drug company may choose to appeal this decision, the Judge ruled that "In my view Gilead's application does amount to an abuse of process…". The writing is therefore on the wall for an extension to the patent that has resulted in branded Truvada being sold for over £300 for a month's worth of tablets.
This now clears the way for generic PrEP to be made available on the NHS.
The decision to undertake a national trial with 10,000 places has seen England embarrassingly become the only part of the UK to have capped access to PrEP. It's readily available in Scotland on the NHS and Wales and Northern Ireland have uncapped access to the drug.
We are now in the shambolic situation whereby London which accounts for 38% of all new HIV diagnoses in the UK does not provide routine access to PrEP. Several of the biggest sexual health clinics in the capital are having to turn gay and bisexual men away because there are no spaces left on the trial and therefore continue to be at risk of HIV. While an additional 3,000 places have been promised, this is not a long-term solution and it isn't good enough.
We need PrEP to be available to everyone who could benefit from it. That's exactly what this court ruling should result in. By using generics on the NHS, it would slash the costs of the drug and put an end to any cost argument. It's also worth keeping in mind that even the cost of the branded Truvada still far outweighs the cost of a lifetime of HIV treatment and care, which is estimated at around £360,000.
NHS England must now speed up its discussions with local councils across the country to make sure PrEP is routinely available within sexual health clinics. However, jeopardising people's health while financial negotiations play out is simply not right and why in the meantime the arbitrary cap on PrEP places in England must be removed immediately.
This drug has the potential to remove the shadow cast by HIV, giving people confidence during their most intimate moments and allowing us to lead sex lives free of the constant anxiety of HIV. That's what PrEP gives us.
It's time to take PrEP out of the hands of lawyers and let this drug do what it has always been there for – an opportunity to finally end HIV.