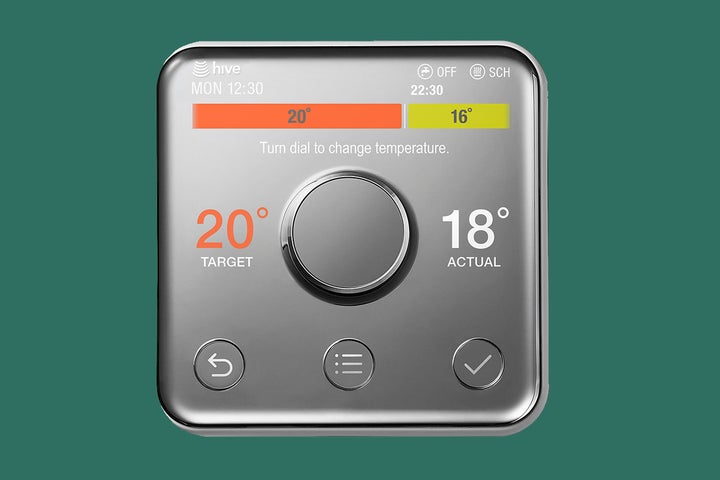 The smart home, it's a phrase that almost all of us will have heard and while it's proving quite hard to define there's one gadget that's at the centre of it all: The smart thermostat.
The Hive smart thermostat is just one string in what is an increasingly large bow however. Hive is no longer just about heating, you can control your heating, lights and hot water, all just by tapping a few buttons on an app or using your voice.
Is this added functionality really worth it? We found out...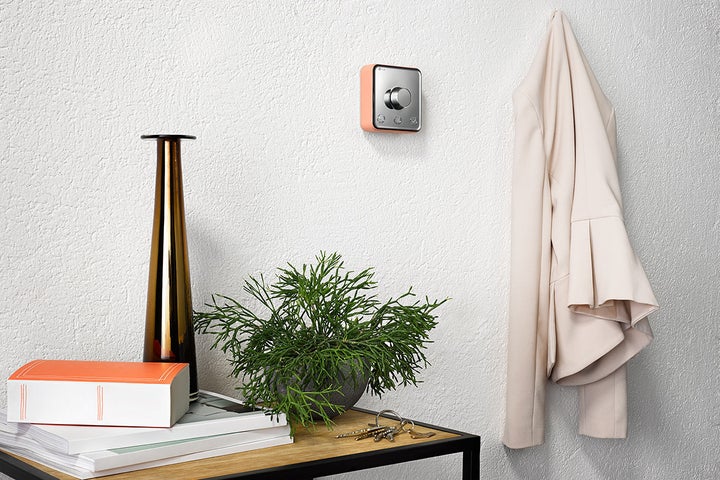 The initial installation of Hive is remarkably painless. The engineer simply comes over, fiddles with the boiler for about 15mins then installs a wireless signal box which will require one of the ethernet cables from your router.
They'll then get the thermostat all set up and run you through the basics of using it. If you want they'll even help you get the app installed and run you through the more complex features.
All in the whole process took around 30-45mins and even with our mass of cables the wireless box is small enough that it can be tucked away.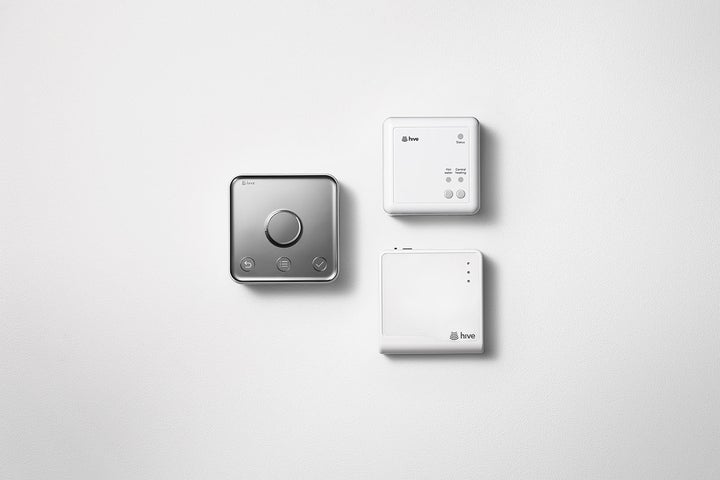 At the core of Hive is a smart thermostat called Hive Active Heating and accompanying app. The smart thermostat is a huge upgrade from British Gas' first efforts with a slick new mirrored design and a clear bright colour screen underneath.
Controlling the entire ensemble is a selection dial and three large buttons.
Using Hive Active Heating you can increase or decrease the temperature, engage a 'Boost' mode which superheats the house for an hour in case you forgot to turn it on and then engage 'Holiday' mode which turns the whole system down to a minimum level until you get back.
The app on the other hand offers even more functionality by letting you set a heating schedule and even set a geographical ring fence around your home that alerts you if you've left the heating on and left the house.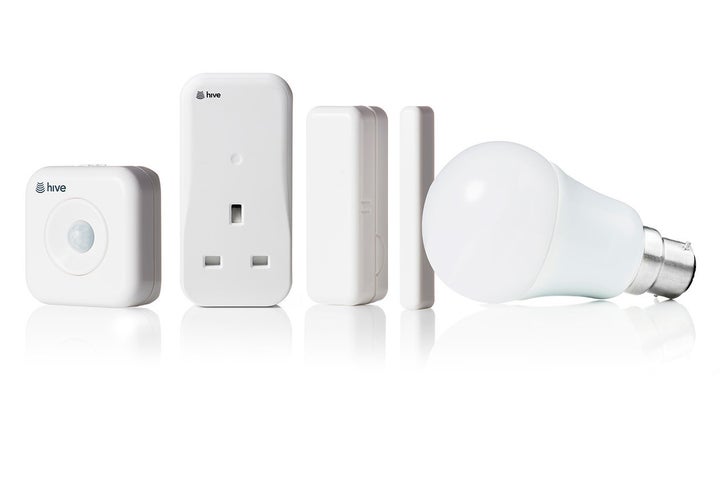 In addition to heating, the Hive Active Lights are also connected to the system letting you turn them on/off and dim all through the app.
They range from £19 for a basic white bulb to £44 for the Philips Hue-esque multi-coloured bulb. They're all LED too so extremely low-energy consumption and should last a good deal longer than the bulbs you're currently using.
We found them easy enough to get up and running and if we had any complaint it's that there is a bit of a pause between asking the bulb to do something and then seeing it happen.
It's not a major annoyance it's just something to consider, the system isn't being laggy it's just how it is.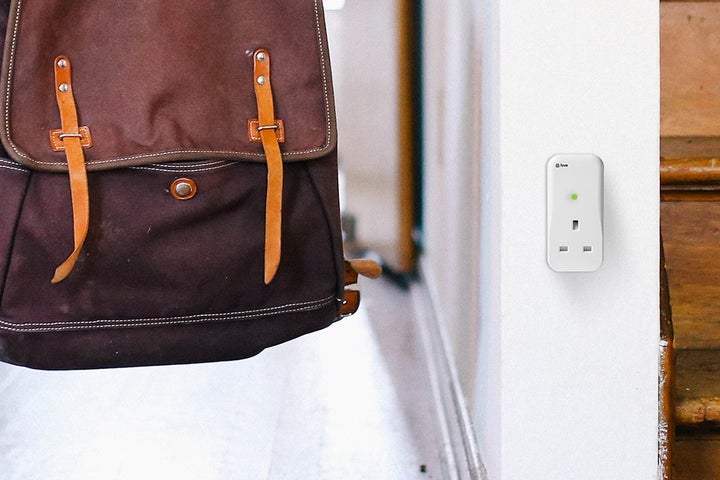 Finally, for a more basic level of control the Hive Active Plug lets you turn any object plugged into it on or off. It won't know what that product is but for those people who panic about leaving the iron on or straighteners this will give you complete peace of mind.
What makes Hive really interesting isn't just the variety of accessories you can get, but also the way they interact with each other. Hive recently added something called Recipes which allow you to pair all your devices together to make them more intelligent.
A perfect example would be that you come home, your Hive Motion Sensor detects that you're home and turns on the lights in that room, you can then set a timer so that once you've left the room they'll turn off again.
You can also get a door or window sensor which could effectively do the same job e.g. as soon as you open the door the heating comes on.
Of course both those sensors will also work as security sensors, sending you alerts if motion is detected or a door is opened when you're not home.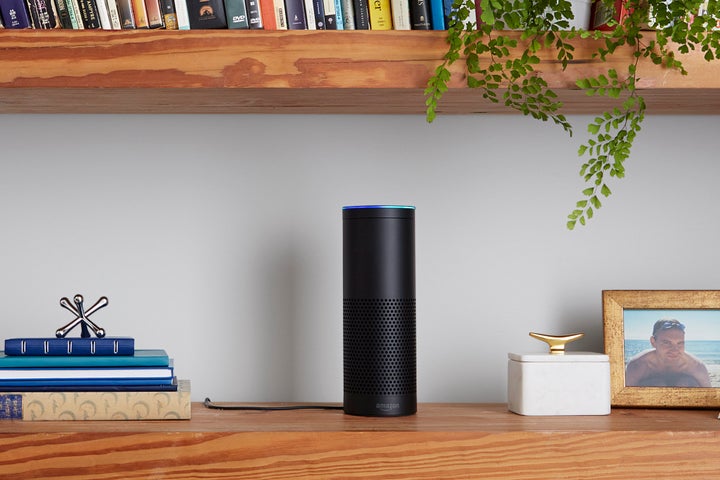 Finally, Hive is also compatible with Amazon's Echo speaker so if you've just bought yourself Amazon's home assistant you're in for a future of doing absolutely nothing.
Simply tell your Echo to learn Hive as a 'Skill' and it will pair with your Hive system. You can then issue commands like: "Alexa, turn off the living room lights", or "Alexa it's cold, turn the heating up".
Hive's integration with Echo is absolutely superb and without the merest hint of sarcasm, we've actually really enjoyed the functionality of being able to talk to the Echo as you would a normal person.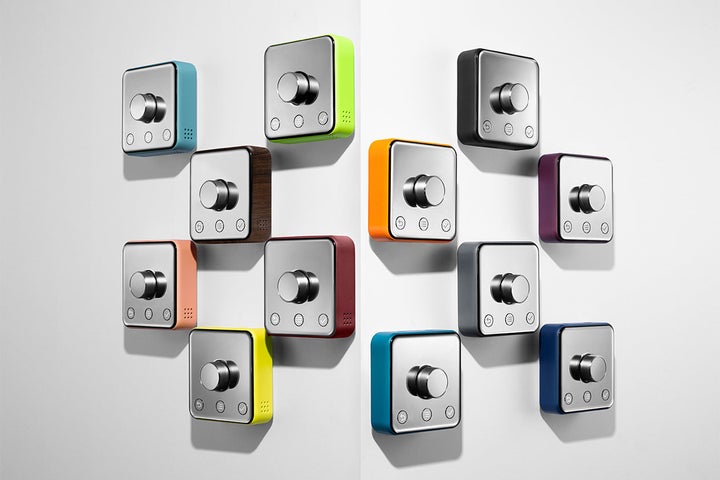 Who should buy Hive Active Heating?
If your boiler is compatible and you're willing to spend the initial £249 (including installation) then Hive is one of the most complete smart home systems we've ever seen. While Nest offers third-party accessories like Philips Hue, Hive almost fights back by keeping things simple: If it's got the Hive logo on it you know it works. Components are reasonably priced and the entire system has been utterly rock solid, we haven't had a single issue since installation.
Who shouldn't buy Hive Active Heating?
If Hive has one drawback it's that its closed system may eventually come to bite it on the ankles. It's not yet compatible with Apple Home and the lack of connectivity to accessories like Philips Hue, or other smart home devices (washing machines etc) means that it could end up feeling left behind. If you're looking for a one system for literally everything, Hive isn't that system, yet.