Duncan James is set to make his 'Hollyoaks' debut tonight (11 August), and ahead of the big moment, he spoke to The Huffington Post UK, revealing how the soap helped him to cope following his recent health scare.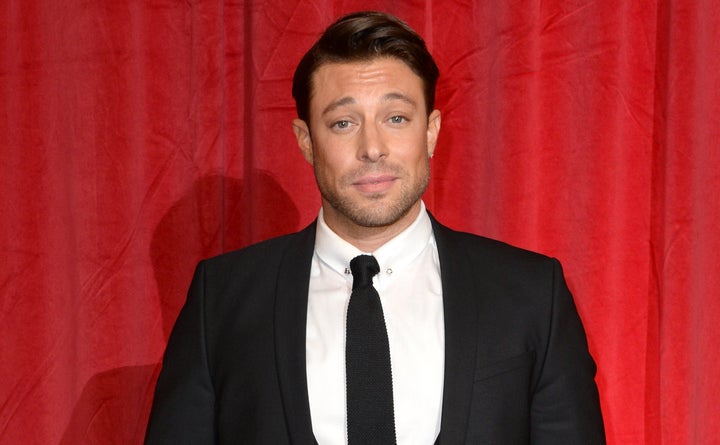 He told us: "I had this huge scary operation, and it's made me lose a lot of weight, I look different.
"Creating a new character is a good thing in a way, because I don't want people to look at me and go, 'oh, that's Duncan from Blue'. You want them to say, 'oh that's Ryan Knight in 'Hollyoaks''.
"It's kind of been nice in that way, and I think it's important that Ryan establishes himself as Ryan on screen and it's great because I'm playing such a different character to what I would ever think of playing."
The popstar-turned-soap actor also hinted that his Detective Sergeant character may not be all he seems.
It's fair to say that Ryan, the boyfriend of the returning Amy Barnes, and Ste Hay, the father of Amy's kids, don't exactly hit it off, but Duncan thinks Ste might actually have a valid case against his character.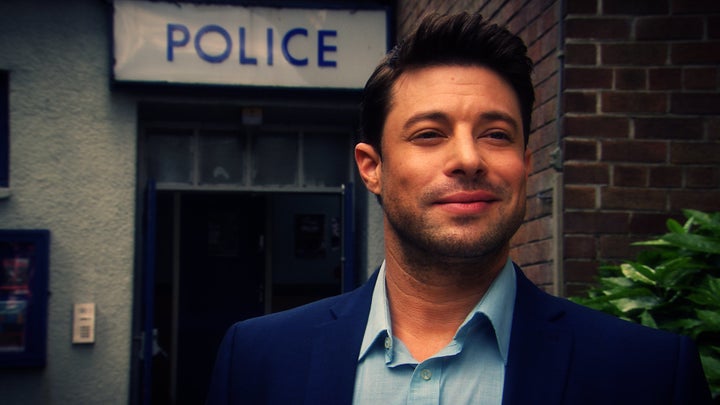 "I think that it's safe to say, without giving too much away, that Ryan has come in and been on the scene with his kids for five minutes, and it riles up Ste," Duncan explained. "I think Ryan's come in, he's quite confident and an alpha-male, very headstrong.
"He's taken on Amy and the kids, and made them his, so obviously that's going to wind up Ste."
"I think to myself, 'What kind of character is Ryan to do that?'. I'd never do that, but that is Ryan. "I think the feud between Ste and Ryan is going to really pick that up and some of the stuff I've been reading in the scripts leaves me feeling sorry for Ste.
"I'm seeing a different side to Ryan, I don't think he's as goody-goody as he's made out to be."
Oh, and we also got to the bottom of a very important issue. Will Ryan be wearing a policeman's uniform at any point?
"Well he's a Detective Sergeant, which means you don't normally get to wear uniform, so I'm in a suit," he laughed. "But it is 'Hollyoaks'... Maybe I will be put in a uniform somehow, some way along. I'd actually quite like that, I do like dressing up in uniform so it would be fun."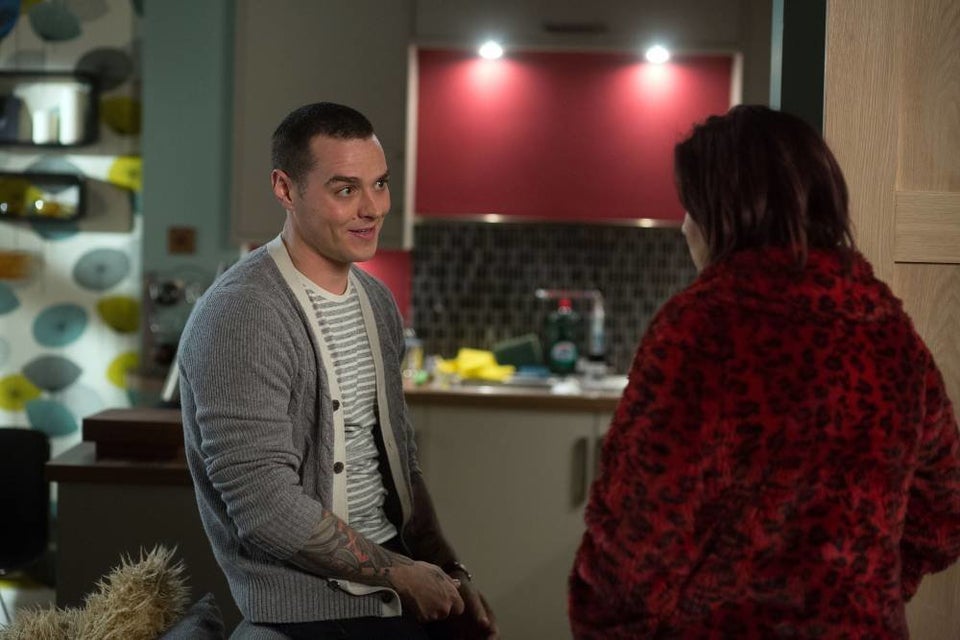 Popstar to Soapstar