Scottish politicians at Holyrood refused to give their backing to a key piece of Theresa May's Brexit legislation, paving the way for a constitutional crisis.
A motion by the SNP administration in Edinburgh, which clearly states that the Scottish Parliament "does not consent" to the EU (Withdrawal) Bill, was approved by 93 votes to 30 on Tuesday.
The Bill covers areas devolved to Edinburgh and therefore requires the approval of Holyrood.
If no deal can be reached, Westminster has the option, under the Scotland Act, of overruling Edinburgh in times that are not "normal".
The SNP remains at loggerheads with May over whether powers returning to the UK post-Brexit should be held by Westminster or be sent to Holyrood.
Nicola Sturgeon's party suspects the Conservatives are attempting a "Westminster power grab" but the Tories say the Brexit legislation does not threaten devolution.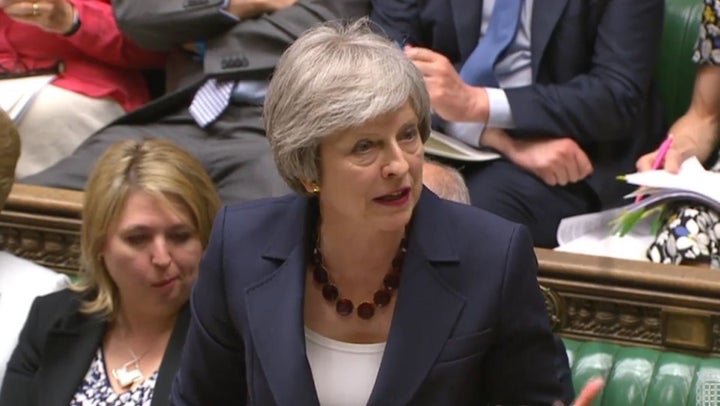 Westminster has never before tried to legislate in devolved areas without the backing of Holyrood, however, so it is not clear what will happen next.
Scottish Brexit Minister Mike Russell will now write to Theresa May's de facto deputy, David Lidington, calling on him to come to Scotland and "hear the concerns of all parties and to discuss with the Scottish Government and the UK Government any new ideas from any of the parties".
SNP, Labour, Green and Liberal Democrat MSPs all voted against consent, with only the Scottish Conservatives arguing the changes that have already been made to the Bill go far enough to protect devolution.
Scottish Government ministers, however, fear the legislation, as it currently stands, could see Holyrood's powers constrained for up to seven years after the UK quits the EU and are demanding changes before they will give it the go ahead.
Lidington has said he is "open to suggestions that would improve the Bill" but has repeatedly refused to amend the legislation.
Scottish Labour leader Richard Leonard, who has been calling for cross party talks to resolve the dispute, said: "This means that the vote on consent for the Withdrawal Bill at Holyrood today need not be the final word on this matter - there is still time to fix this mess."
But Conservative MSP Adam Tomkins said: "It's profoundly regrettable that we don't have a deal in Scotland to allow us to move on.
"The blame for that lies entirely with the SNP. Nicola Sturgeon has refused to compromise. It's not in Scotland's interests that the SNP prefers picking fights to making a deal."