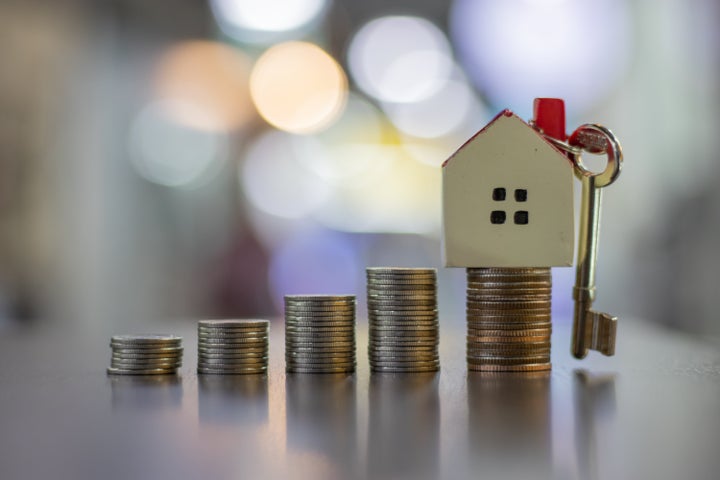 House prices will increase by an average of 2% over the next year, Rightmove has predicted, with prices going up more drastically in the north.
The property website predicted wins for sellers, who will be able to mark up their properties in some areas, enhanced by a lack of choice for potential buyers.
"There will be regional variations. London is finally showing tentative signs of bottoming out, and we expect a more modest price rise of 1% in all of the southern regions where buyer affordability remains most stretched," Rightmove director Miles Shipside said.
"In contrast, the largest increases will be in the more northerly regions, repeating the pattern of 2019 with increases in the range of 2% to 4%."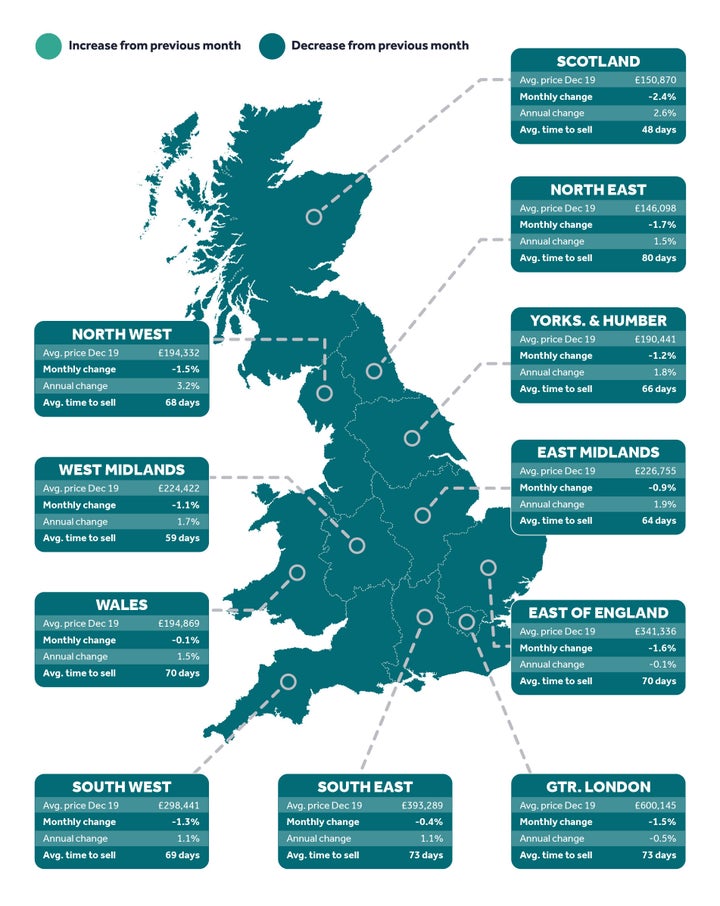 Property prices vary greatly across the UK – in December 2019 prices are currently lowest in the North East of England, where buyers can expect to spend £146,098. In comparison, the average house price in London is listed as £600,145.
Across the UK, the average asking price in December stands at £300,025 – 0.9% lower than the previous month.
The number of house sales agreed so far in 2019 is also down by 3% on 2018, while the number of properties coming to market has fallen by 8%, according to Rightmove.
The latest news will be welcomed by some and dreaded by many, but what remains unclear, is what could happen to the housing market and the wider economy if Britain leaves the EU in January.
Industry voices predict the Conservative majority win in the general election could increase housing market activity in the early months of 2020.
"The greater certainty afforded by a majority government gives an opportunity for a more active spring moving season, with some release of several years of pent-up demand," Miles Shipside from Rightmove said.
But Jonathan Samuels, CEO of property lender Octane Capital, told iNews that experts simply can not predict the impact. "The property market will enter 2020 with a spring in its step, but all eyes will be on how the economy holds up as we exit the EU," he said.
Whatever the immediate impact of Brexit, Shipman said first-time buyers would be the drivers of the market, but that more support was needed to help them. "Too many are struggling to save the necessary deposits, and not all of them want to buy a new-build home through Help To Buy," he said.
"More ways of getting more people on to the ladder would help to limit rising rents, increase liquidity and transaction numbers in the housing market, and make the dreams of their own roofs above their heads a reality for many more of the younger generation."