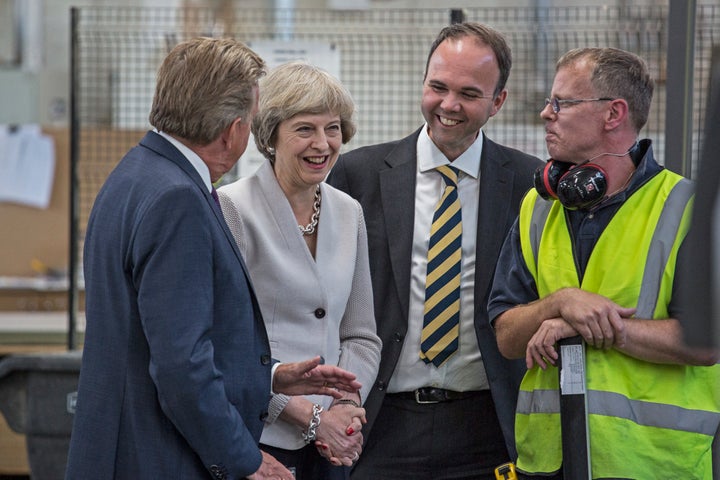 Philip Hammond will today use his Autumn Statement to announce a ban on fees imposed by letting agents - despite the housing minister slamming it as a "bad idea".
The move by the chancellor is designed to save the millions of people who live in private rented housing from facing upfront charges - potentially saving them hundreds of pounds. The policy is effectively lifted from the Labour Party's manifesto from last year's general election.
In September, Gavin Barwell, the Conservative housing minister, said he was opposed to the idea.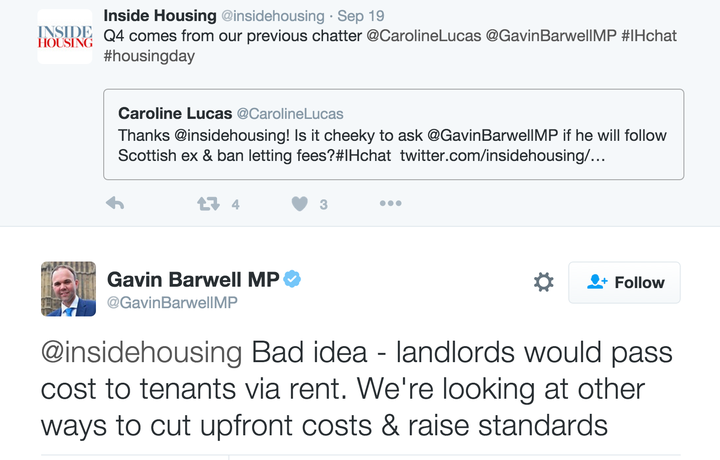 Barwell's tweet has now been deleted, but not before it was noticed. Questioned on his stance, Barwell said it was his job to "defend current policy".
In promoting the policy, Hammond will point to Citizens Advice research showing fees are on average £337, and Shelter's claims that 1 in 7 pay more than £500. Around 4.3 million households fall within the private rented sector.
Fees can include administration fees and the cost of checks on references and creditworthiness. Labour found that once deposits were added in, tenants in England have to pay an average of £902 upfront.
Crisis, the homelessness charity, welcomed the ban on letting agency fees. It's Chief Executive, Jon Sparkes, said: "Today's ban on letting agent fees is great news for homeless people and those on very low incomes, who often struggle to afford the upfront costs of renting.
"Loss of a private tenancy is now the leading cause of homelessness. At the same time, homeless people are finding it harder and harder to find a place to live, and struggle to afford costs such as a deposit, rent in advance and letting agent fees. In a survey conducted by Crisis, nearly three quarters of homeless people said these difficulties had prevented them from securing a place to rent. Today's announcement will make it that little bit easier for homeless people to find a home."
Hammond will also today announce a 4% rise in the minimum wage for over-25s - known by ministers as the National Living Wage - to £7.50 an hour from April 2017.
And he will help an estimated three million families with changes to the "taper rate" for Universal Credit, which will allow low-paid workers to keep an additional 2p of every extra pound they earn.
Meanwhile, a £1.4 billion injection into affordable housing will help build an estimated 40,000 new homes.
The announcements form part of a statement expected to be dominated by the costs of Brexit, with reports suggesting that the hit to public finances from withdrawal from the EU could reach £100 billion over five years.
Hammond got an eve-of-statement boost as official figures showed the Government had borrowed a less-than-expected £4.8 billion last month.
But he has little room for manoeuvre in his efforts to help those families who are "just about managing" - known in Whitehall as the "Jams" - who Theresa May has identified as her main priority for support.
Popular in the Community