As if the coronavirus pandemic hasn't changed lives enough, there are certain traditions and rituals, particularly in families, that it may have altered forever.

From snow days to holidays abroad, there are a raft of things many families have been denied or have simply decided they no longer need. We asked parents around the country what things Covid-19 has ended or changed for good in their homes – and how they and their youngsters feel about it.
No more snow days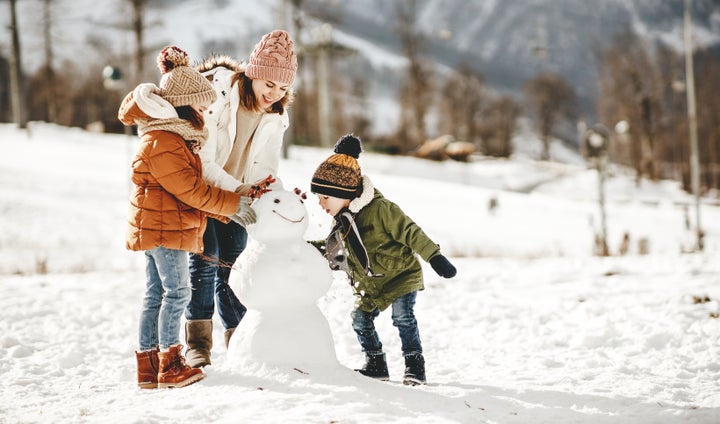 Remember those winter mornings when the telephone would ring and you'd be told the heavy snow meant there would be no school that day? Or the heady celebrations when you found out the school heating was on the blink, leaving you a duvet day at home watching TV or venturing outside to play in the snow?
Remote learning has changed this forever. Snow days will now be just another day of learning in front of a screen or being set work from the teacher via e-mail. Mum-of-three Sonia Bashir from Preston tells HuffPost UK she gets wistful thinking how much children's lives have changed this year.
"As a kid, snow days were so much fun as any free day off school was great news!" she says. "The school I went to had a river nearby which would sometimes burst its banks and water would flood the playground and fields so it wouldn't be safe to go in. And on days when it would snow heavily, we would get a call saying school was off as staff couldn't travel to get in."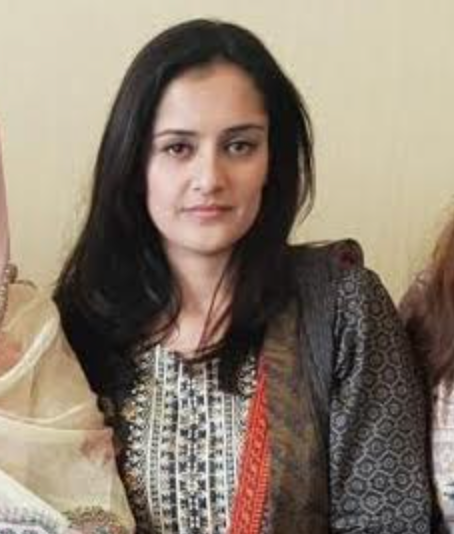 Bashir, 39, who has three sons aged five to 13, admits that homeschooling during the pandemic was hectic, and that she has a newfound respect for teachers. "Some children will just sit down and get on with their learning, but others need constant monitoring, prompting and encouragement," she says.
"It has been an eye-opener how difficult it is to homeschool and it has made me appreciate how hard teachers work all the time."
Remembering with fondness her own snow days, Bashir feels it is a shame that her own boys might not get to experience the same joy. "I remember spending snow days watching telly and playing games with my siblings," she says. "It's a shame as I think technology means children today miss out on a lot of the simple pleasures of childhood."
No more endless parents' evenings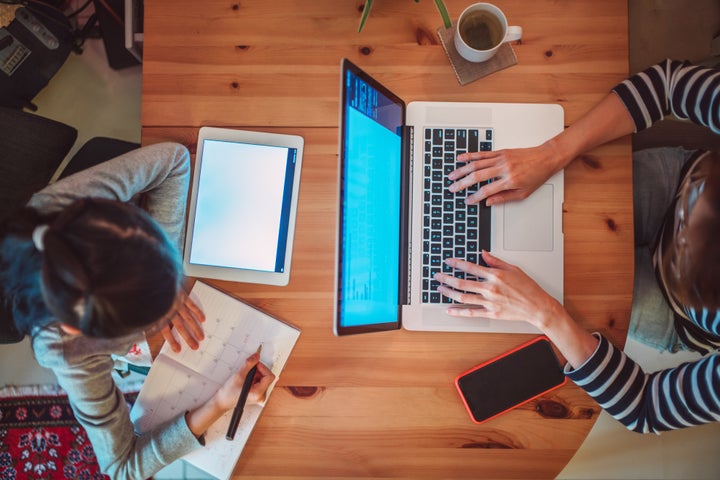 Parents' evening during a pandemic has been a revelation for many now that everything has gone virtual. Instead of those with the sharpest elbows getting to sit down first, appointment slots are not only allotted, but stringently stuck to. And there's no more waiting around as the parents before you massively over-run their slot or turn up late and push in front.
Angela Ferguson, 49, who lives in Chester, attended her 13-year-old daughter Lucy's parents' evening online and found it a much more positive experience.
"It was helpful to be able to condense the catch-ups with individual teachers into five minutes," she says. "We covered what we needed in this time and if anything, it focused us. There was a countdown to the end of each chat so we could get ready to move on to the next appointment.
"It went well and we got a lot of positive feedback. Lucy's teachers have been absolutely wonderful throughout this pandemic so I was also glad to be able to express our thanks for all they are doing."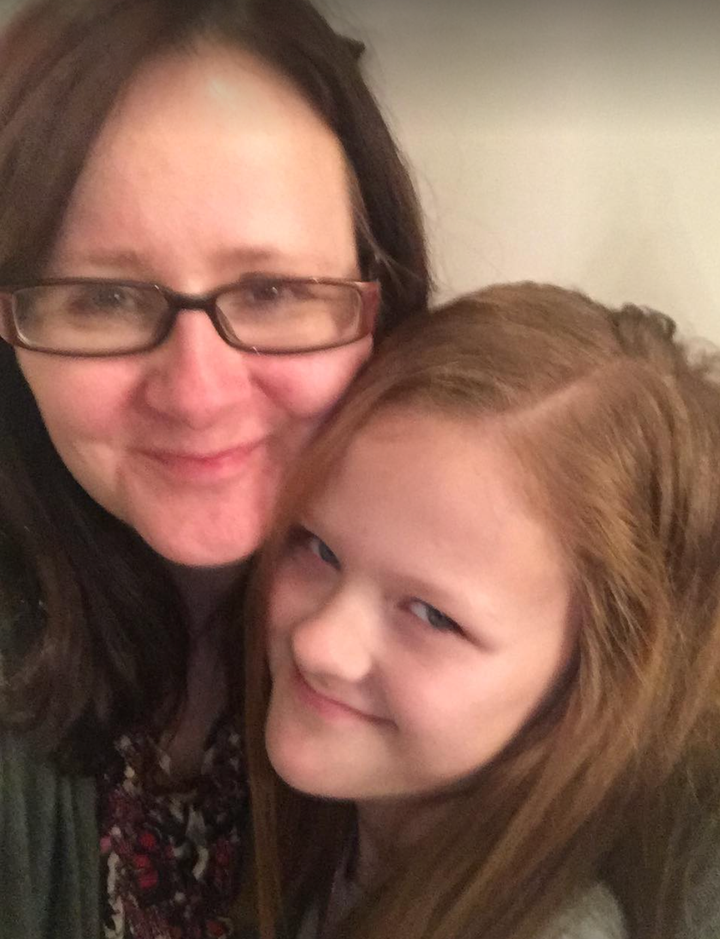 Ferguson, a university lecturer, enjoyed being able to multi-task. "We powered through the meetings and Lucy was able to listen in," she says. "I managed to sort dinner – or rather delegate some of the cooking duties to Lucy while I chatted to her teachers. I also managed to practically inhale a plate of chicken pasta in a nine minute gap between appointments. I'd have got some very funny looks if I'd have done that in the school hall!"
And it's not just parents who welcome the world of online parents' evenings – teachers can see the benefits of them, too.
Helen Pratton, a Year 4 primary school teacher tells HuffPost UK it was good to be able to catch up with parents who normally find it difficult to make it, "such as a dad working in London who wouldn't have been able to attend the parents' evening in person, but was able to join by Zoom."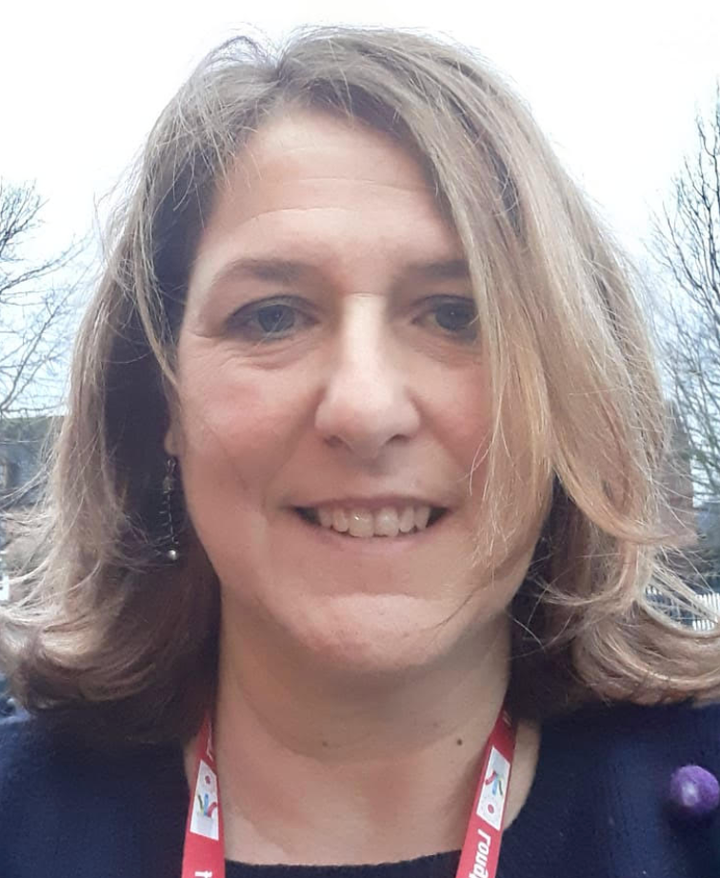 "Each appointment has a set time so you can't run over," she says. "In person, you'd feel too rude to say: 'Your time's up!' but with online appointments, the parent knows how long is left."
And parents seemed a lot more relaxed on their home turf. "For some parents, it can be quite intimidating walking into a school, especially if they are on their own. But being in their home surroundings helped and they didn't have to worry about issues such as childcare. From our point of view as teachers, it felt a lot quicker and more efficient."
No more expensive birthday cakes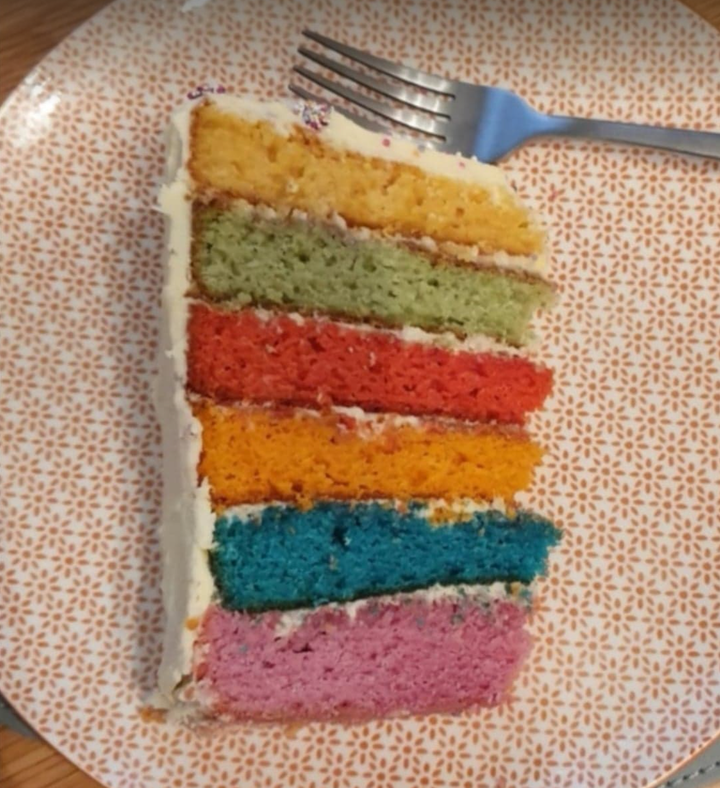 It all began with banana bread as people discovered a passion for baking during the first coronavirus lockdown. But for some, this kickstarted a desire to become a culinary genius and become more creative with their baking.
For Sonja Todd, 43, who lives in Peterlee, County Durham, it all began when she made some Lotus Biscoff and mint Aero fudge for her son James, who had seen it being made on an online video – unsurprisingly, perhaps, he loved it.
Friends and family adored it too – and it resulted in her baking every Saturday and becoming more adventurous with the recipes she attempted. "My son James would be my tester on a Saturday night and he'd constantly ask me when the cakes would be ready," she says. "James loves helping, especially with decorating and piping the cakes, but he does mess up my kitchen!
"I'd always wanted to try a rainbow cake and making a chocolate orange checkerboard cake was the most difficult one. My niece loves Peppa Pig so I made her some cakes too."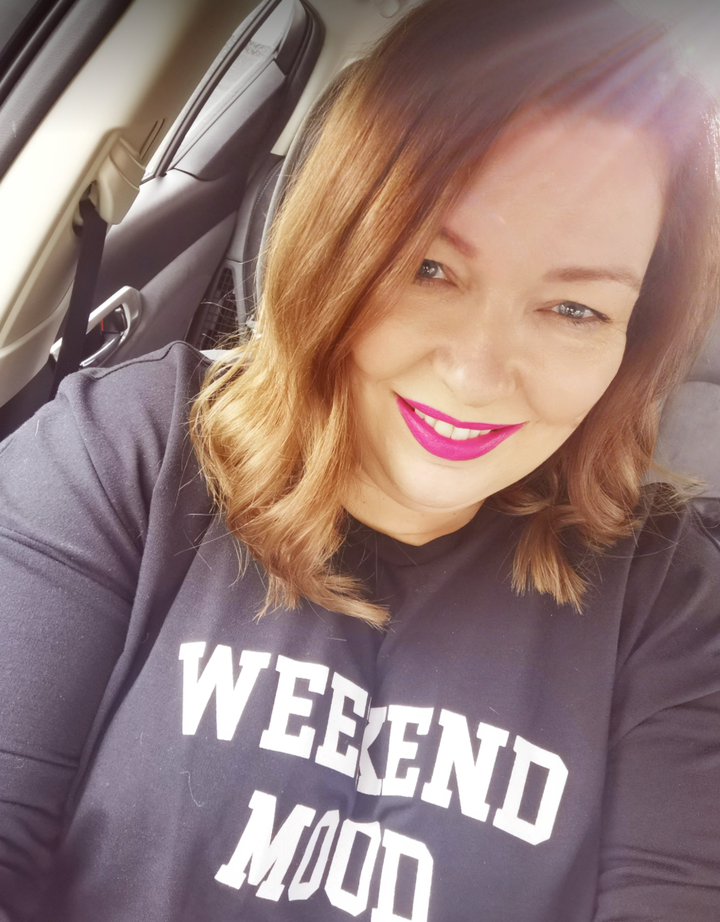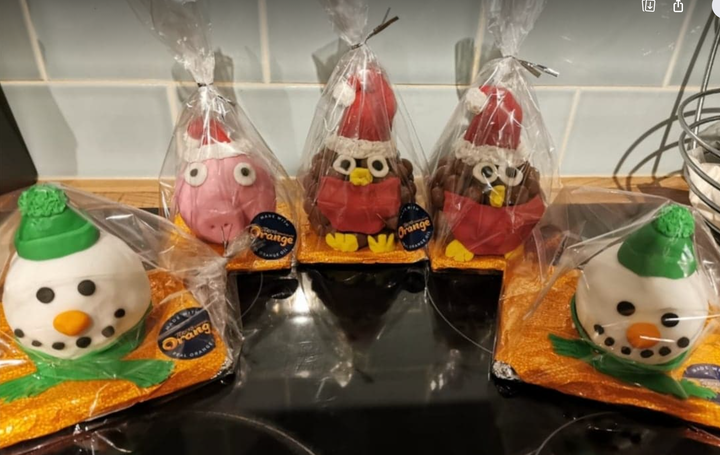 Though grappling with a flour shortage during lockdown wasn't easy, Todd threw herself into baking and decorating. Her mum, who was shielding alone, loved it when she brought homemade treats and waved from the garden gate.
Her new hobby has also saved her money, she says. "I would usually get James a birthday cake from a professional and it would cost around £70," she says.
"For his 12th birthday, James wanted a Fortnite cake so I searched for one I thought I could do. I found a camouflage sponge so I gave that a go. My electric whisk broke the night we were making it so I had my husband Stephen up until midnight whisking buttercream by hand. James was blown away and loved it so much, I'll definitely be making him one every year instead of buying one."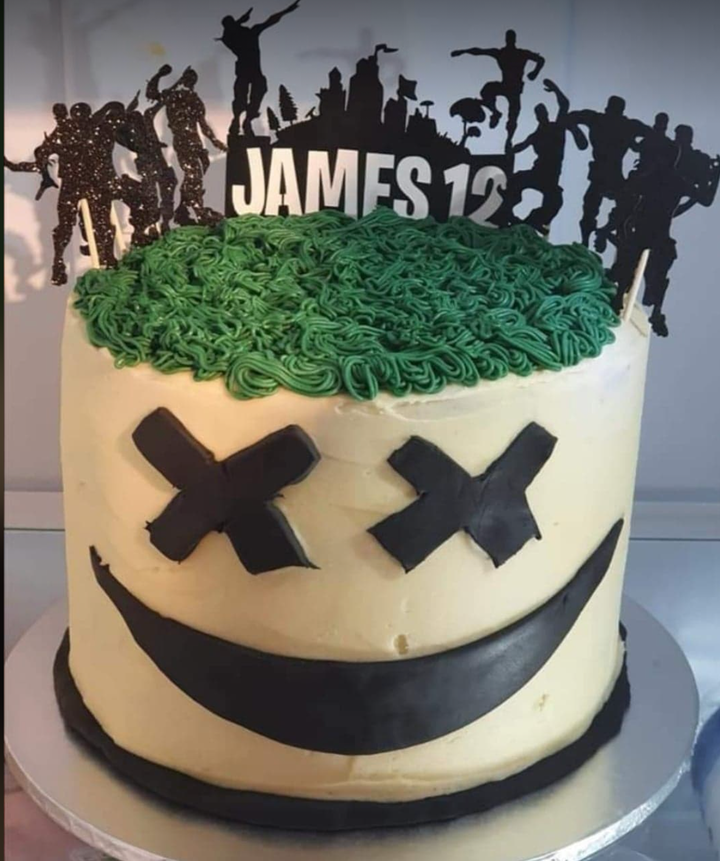 A different type of holiday
Holidays abroad became a distant memory when coronavirus first struck and flights all over the world were cancelled as people stayed at home for all but essential travel. As restrictions eased, some did manage to get away for some sunshine, but others preferred the pleasures of holidaying closer to home.
Blaise Tapp, 43, of Horsham, West Sussex, juggled working from home and homeschooling his children Esme, 11 and Samson, five, for eight weeks during the first lockdown. The media manager came up with the brainwave of taking his children on virtual trips to different countries without leaving their home.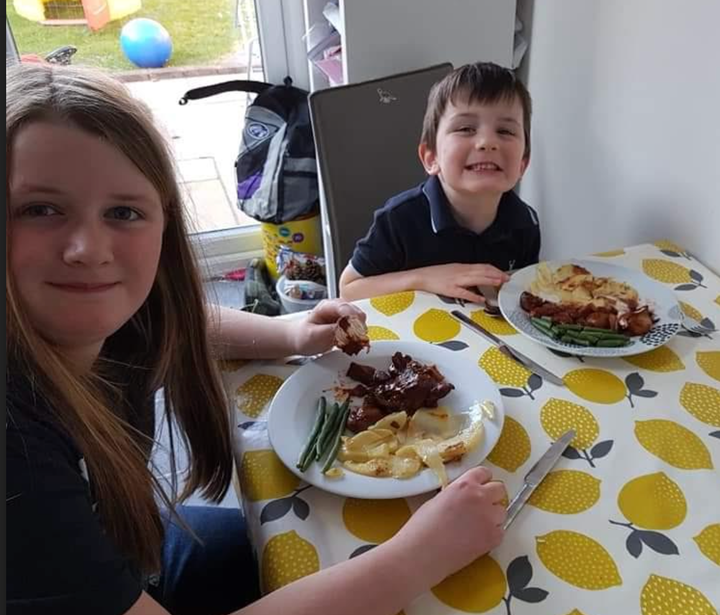 "I consider ourselves to be very fortunate as we have space at home and a back garden so we have been able to muddle through this year," Tapp tells HuffPost UK. "The only thing I struggled with is not being able to go away this year, so I came up with the idea of embarking on a virtual holiday with the children.
"It was a simple idea – eating food from that particular country all day, learning some new words and taking in some culture, which largely involved watching films and listening to music from the country we were 'visiting'.
"We started in France, where we had French toast for breakfast, crepes for lunch, and Coq au Vin for tea. We spent the day listening to Daft Punk and Edith Piaf on the Alexa while we learned how to order a pie and chips in French.
"The next day we went to Italy when we decided to re-interpret the Coliseum by using the box that our wine was delivered in and a pot of black paint."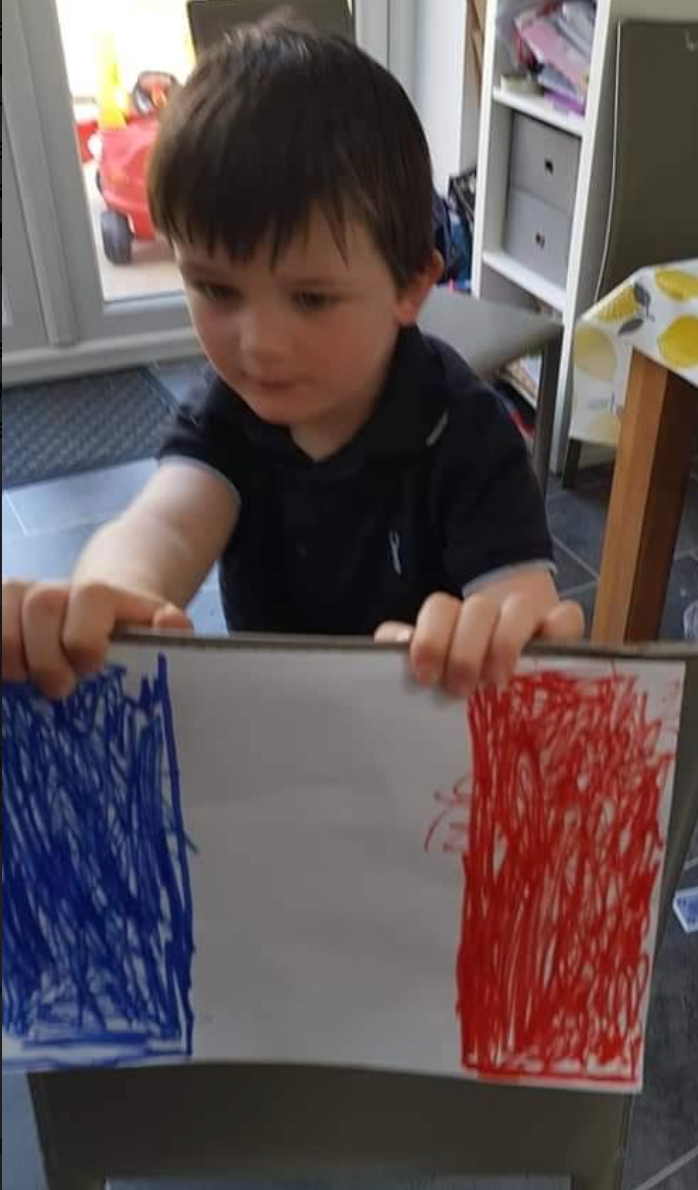 Over the course of nine days, the family 'visited' Spain, Mexico, the United States, and China. Tapp said: "The kids were almost as enthusiastic as me and would tell their mum all about it when she got home from her job as a key worker.
"We have had some really lovely holidays in the past and this year has made us realise how lucky we've been. There have been tough days but I drummed into our children that there are plenty of people far less fortunate than us."
No more pandering to Elf On The Shelf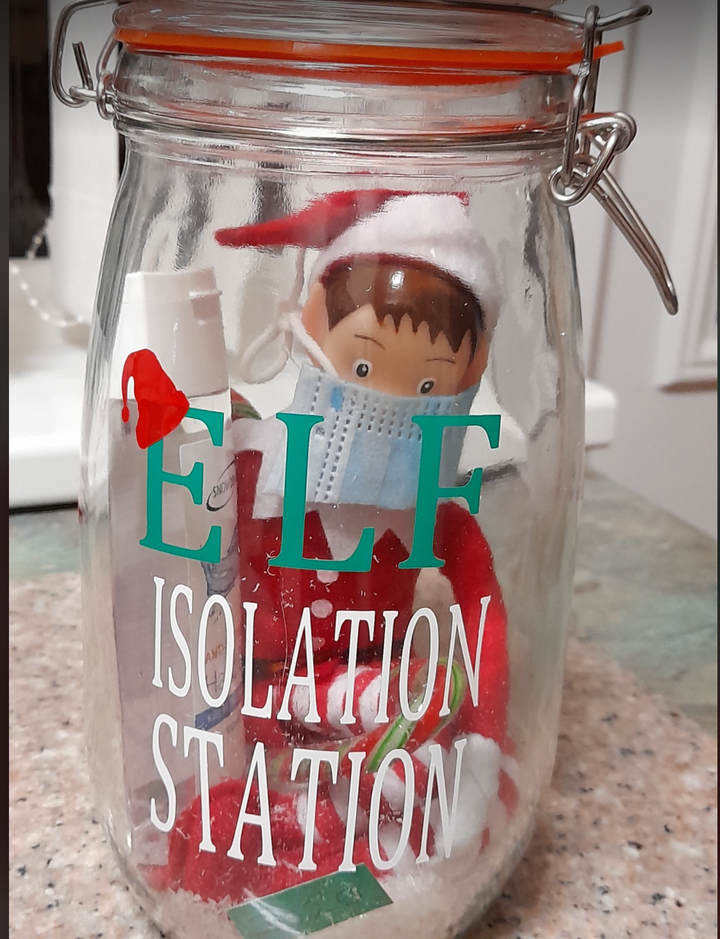 It's the bane of many parents' lives at Christmas time – Elf On The Shelf, the mischievous toy which finds ingenious new hiding places and activities to indulge in every night while the children are asleep. But although it seems fun at first, many long suffering parents regret ever starting the tradition in their home.
Gill Ridsdale, of Walmer Bridge, Lancashire, has five children and tells HuffPost UK she has been doing Elf On The Shelf for "ar too long." She took great delight in cooping him up in a jar for a fortnight. After the two-week quarantine-period was up, she reluctantly freed him as her youngest children Alyssa, nine and Harvey, eight, were desperate to see him back to his usual antics.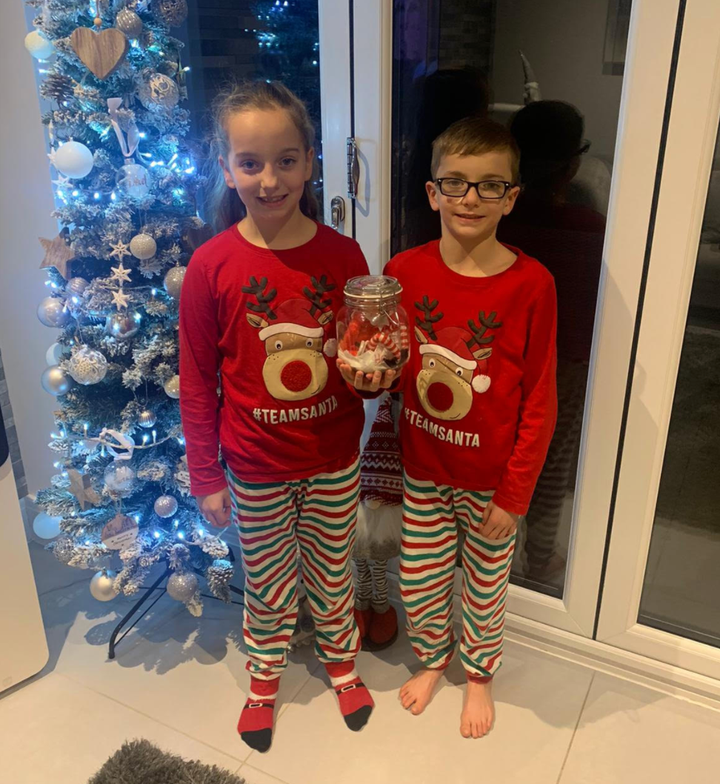 "Elf On The Shelf has been driving me mad over the years." Ridsdale said. "This year, he tested positive for Covid so had to be quarantined. Unfortunately, he's now ready to come back out again." She added: "I'm half tempted for him to have to self isolate again but I think Alyssa and Harvey would be too disappointed."
Wendy Bradbury, 59, from Doncaster, who retired from Tesco after 31 years and began making gifts in glasses, came up with the idea of making an isolated station for people's elves and couldn't believe how popular they proved.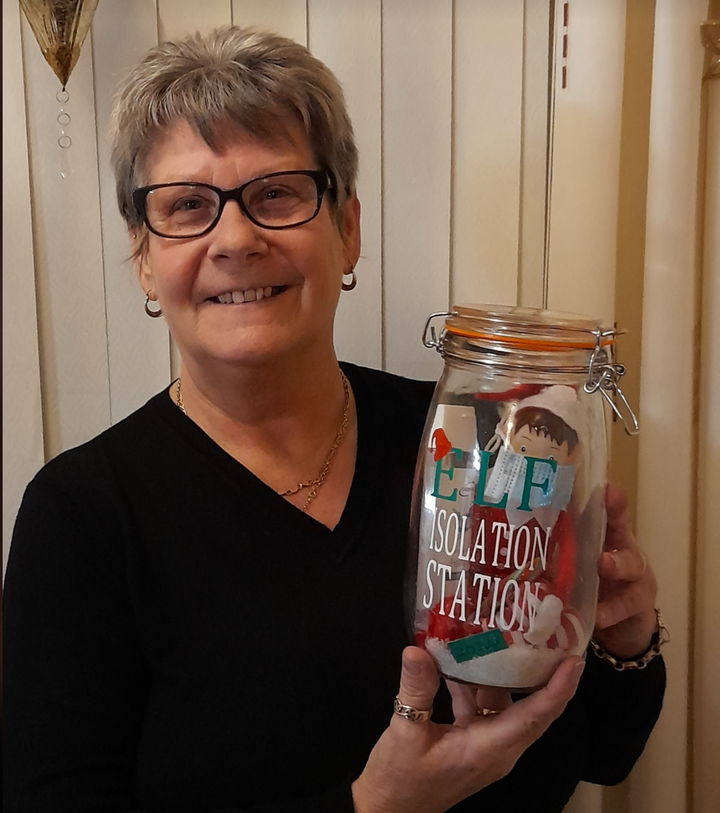 "Parents were over the moon at shoving their elf in a bottle for two weeks and said it would keep the kids quiet for a few weeks." said the mum-of-two and grandmother-of-seven. They said it beat having to think of new places to put Elf. The children found it entertaining too."
She adds: "I think this year might change Elf On The Shelf forever as parents realise they don't have to pander to him any more."