It is remarkable to think that diesel fuel has gone from environmental saviour to environmental pariah in less than a decade. For years, it was touted as a cleaner, more efficient alternative to petrol, hailed for its 15% lower carbon emissions.
But recent scientific research has revealed the fuel has a toxic legacy even greater than petrol, producing four times more nitrogen dioxide (NO2) and 22 times more particulate matter - the tiny, sooty particles that penetrate lungs, brain and heart.
Given so many European consumers opted for diesel under the assumption it was both better for their pocket and the environment, many cities in Europe now have dangerously high levels of pollution, and bans on diesel have become inevitable.
But what is the scale of such bans and timeframe for their implementation? And what kind of initiatives are in place to help cities make the transition away from diesel and towards greener alternatives?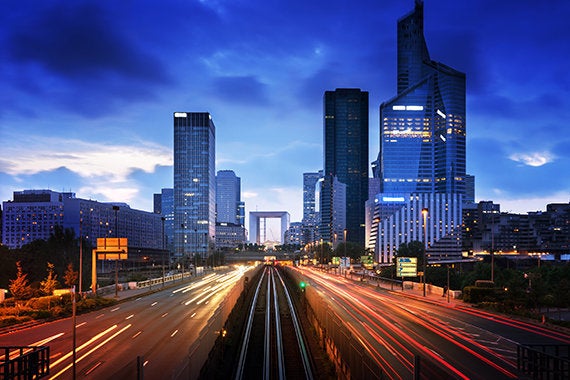 At the moment, different cities are working out different strategies according to the urgency of the problem and the political will to do something about it. For now, Paris seems to be taking the lead.
Late last year the Mayor, Anne Hidalgo, announced plans to completely phase out diesel cars by 2025. This process is already under way, with any diesel vehicles produced between 1997-2000 already banned from the city. Anyone caught driving such a vehicle will face a minimum €22 fine.
Paris uses a sticker system with six categories that indicate the year of the vehicle, its energy efficiency and emissions status. The diesel cars that have been banned so far are Level 5, but soon this ban will broaden to take in more recently built diesel cars, like those from 2000-2010.
In this way it is hoped diesel will gradually be replaced by EVs and an increased use of public transport. Indeed, Paris now offers a 'pollution ticket', which for €3.60 lets you travel anywhere in the city for the whole day.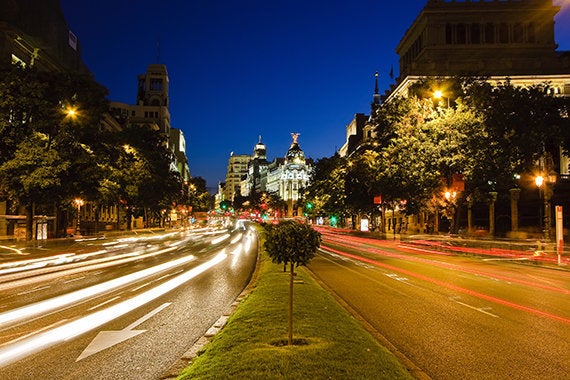 Mediterranean initiatives
Paris wasn't the only city proposing to take diesel off the road by 2025. Madrid, Athens and Mexico City were also part of the announcement that took place at the C40 Mayors Summit on climate change.
In Madrid, the Gran Via, a six-lane road that bisects the city, is one of the worst places for air pollution in the country, and the city has exceeded EU limits for the past eight years running.
The Madrid Mayor, Manuela Carmena, plans to make the Gran Via entirely off-limits to any vehicles apart from public buses and taxis within the next three years.
During periods of particularly high pollution, Madrid operates a system whereby cars are restricted from driving in the city – one day those with even numbered registrations are banned, the next day odd-numbered. It also operates a variety of low-emissions zones and has pedestrianised many smaller roads in the city centre.
But if it is to succeed in getting rid of diesel vehicles by the deadline, more people must be encouraged to use the excellent, modern Metro system and other public transport, as well as make the switch to EVs. Regarding the latter, the message is clearly starting to hit home with the sale of EVs in the city up 90% this year alone.
Another Mediterranean capital where diesel is taking its toll is Rome. So far the city hasn't gone as far as Madrid in committing to a diesel ban, but with the air quality deteriorating, it has now introduced what it calls eco-Sunday, banning cars, mopeds and motorcycles from driving in the city, with exemptions for hybrids and EVs.
Like Madrid, Rome too operates an odd/even ban when the pollution levels spike, while other Italian cities like Milan and Turin are looking into similar initiatives to combat pollution.
Germany is a country renowned for taking the lead when it comes to green issues, and for nearly ten years now Berlin has operated a sticker system similar to that being introduced in France.
Green, yellow and red indicate a vehicle's emissions rating (red being the worst), with any automobile worse than red no longer allowed to enter the city centre. There has been some talk of Germany banning all combustion engine cars by 2030, meaning citizens would only be permitted to purchase electric or hydrogen-fuelled cars, but for now most German cities are concentrating on trying to make sure all vehicles meet the 'EU-Norm 6' standards when it comes to emissions. This is an NOx limit of 80 grams per kilometre, a mandatory standard for all diesel vehicles registered since 2015.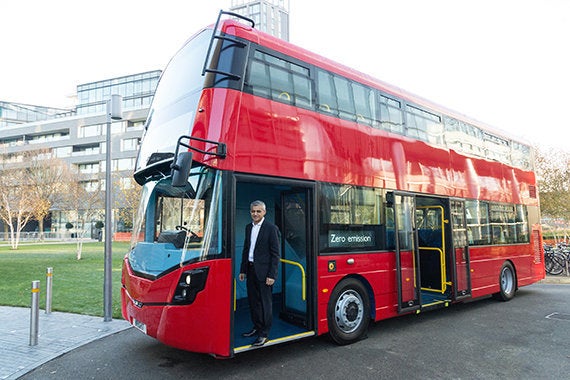 Finally, what of London? So far it's stopped short of a proposed date for a ban, choosing instead to combine different initiatives with a view to getting air pollution under control. Last year the Mayor, Sadiq Khan, unveiled the world's first zero-emissions hydrogen-powered double-decker bus, while all-electric buses already in service in the capital now stands at 73, the largest number in Europe. Hybrids already constitute about 20 per cent of the entire bus fleet in the city.
As of October, the toxicity T-charge will be introduced , where anyone driving a vehicle that does not meet Euro-Norm 4 emission standards (typically petrol and diesel cars registered before 2006) will have to pay an additional £10 on top of the Congestion Charge. This forms part of a broader Ultra Low Emissions Zone (ULEZ) initiative which may come into force by 2019. Khan is also pushing the government to announce a national diesel scrappage scheme and make changes to the Clean Air Act to encourage people to switch from diesel to hybrid and electric.
Ultimately, for London and the 200 other cities on the continent now taking steps to reign in the use of diesel, their actions need support on a national and international scale. Diesel cars still account for nearly 50 percent of sales across Europe, and while the sale of EVs and the presence of charging stations is now rising significantly, it's clear the political will at a government level is essential to make sure dangerous levels of pollution in cities are brought under control.
Providing such determination continues, ten years from now Europe's cities will be far healthier places to live and work.
Related