Our tech has always been a source of feelgood, with our favourite gadgets giving us that regular fix of dopamine and endorphin highs. But now we're also appreciating how vital they can be to our physical wellbeing. We have access to a wealth of information at our fingertips, comprehensive checks for peace of mind, plus innovative and fun ways to motivate us to look after our body from head to toe.
Here are some of the many ways tech has been helping us get fit and stay in shape this year.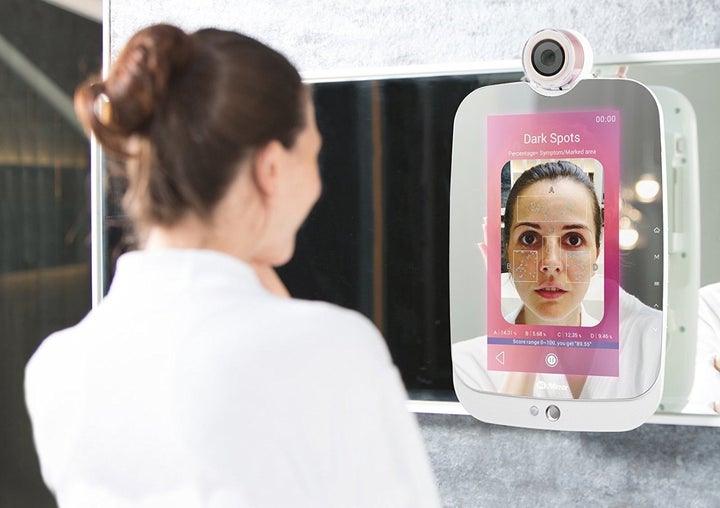 Skin
The beauty industry has long known that feeling healthy enhances a person's looks, and the innovations this year in skincare have been truly revolutionary. HiMirror, the world's first smart beauty mirror, analyses your skin to reveal the extent of sun damage, the state of pores, pigmentation, and wrinkles, recommending products and tips to fix flaws accordingly. S-Skin is a similar device, with the added benefit of being portable, which measures dryness, hydration, melanin and so on, allowing you to track how your mood and environment affect the condition of your skin.
Blood
Automatic blood pressure devices tend to be frowned upon by professionals for often providing inaccurate results, so it's important to get one that's FDA-approved and recommended by clinical specialists. The LotFancy automatic digital arm blood pressure monitor is praised for being a cost-effective way of collating accurate blood pressure data for up to four people at once, while the Omron Evolv is an easy-to-use wireless monitor that measures, records and shares your blood pressure data with your family and doctor.
Sound and vision
For the deaf and the hard-of-hearing, the NeoSensory Buzz helps capture the sounds of everything from laughter and music to the doorbell ringing and the baby crying through vibrations on the wearer's skin. For the visually impaired, Aira is introducing the revolutionary smart glass that allows an agent to see the wearer's field of vision in real-time, talking them through any situation, be that helping them search for a location, shop, cross a busy road or call a taxi.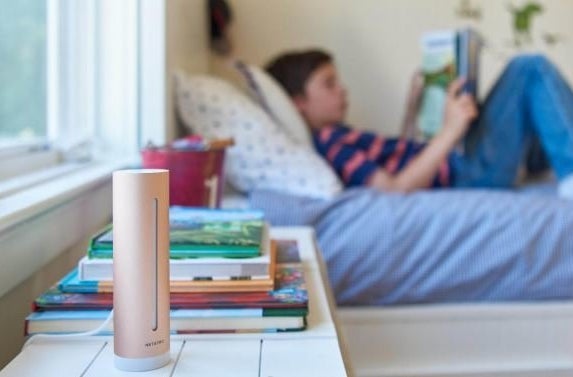 Vital organs
Those with kidney issues can keep their diet in check with My Food Coach, while H2Overload helps monitor the patient's fluid intake. You can check the condition of your liver using the Liver Health Test, and ensure you have cleaner lungs with Netatmo Healthy Home Coach, which detects and teaches you to correct the air quality level, humidity, temperature and noise at home to ensure everyone breathes easy.
Mind
A healthy body and inner peace go hand in hand, and you can now help ease your festive stresses without needing a drink. From the meditation aid Muse, which tailors sessions according to your brain activity, to the sleep inducer by 2Breathe, which reduces brain activity to lull you into dreams, forgetting your troubles has never been easier or healthier.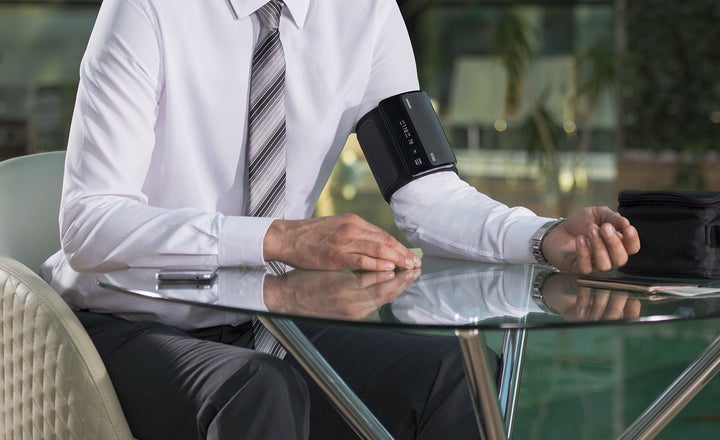 Weight
Weight loss tech has seen a significant rise in innovation this year, offering up such gems as the e-skin smart clothing with motion-sensing circuits by Xenoma, and Fat Freezing, which reduces fat in target areas and even smoothes away cellulite.
Overall fitness
Technology can only guide and warn. To be at your optimal fitness level, you need to put the work in. And nothing keeps you motivated throughout the day better than a Fitbit fitness tracker. A decent activity tracker will cover all the bases –sleep tracking, ensuring you walk enough, resting heart rate, you name it. It should also show you exactly the impact any exercise is having on your body, as well as how stress and alcohol affects your fitness levels. Which will come in pretty handy with Christmas around the corner...