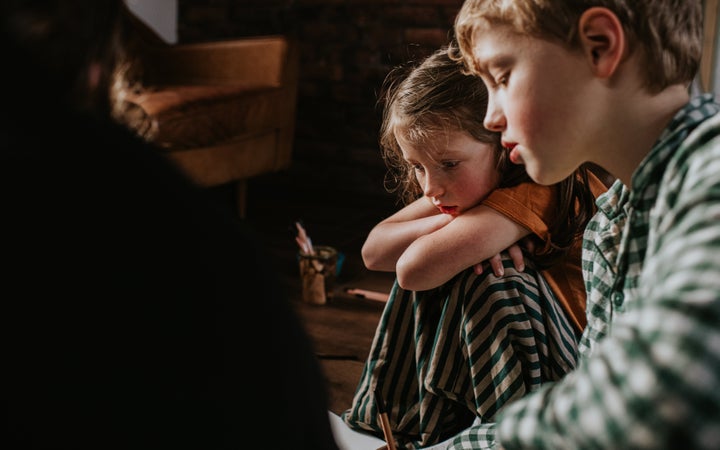 Children are going hungry as a result of the cost of living crisis – and it's having a detrimental impact on their health and wellbeing, not to mention their future prospects in life.
A survey of school and public health nurses has laid bare the impact of the cost of living crisis and child hunger on children's health.
The damning findings revealed 65% of health practitioners reported children's health had got worse as a result of hunger and poor nutrition.
More than half said they'd seen children who were putting on weight slower than expected (53%), while 55% had noted changes in children's behaviour as a result of hunger, and 51% witnessed more frequent mental health problems among kids.
In some cases, children are turning to crime to try and help their families eat.
"I'm not overdramatising at all when I say we've got starving, hungry, sad, worried children committing crimes so their families can eat," said Sharon White, the chief executive of the School and Public Health Nurses Association (SAPHNA), which ran the study.
"This could have lifelong, far-reaching consequences. It's horrendous and it's gut-wrenching," she told The Guardian.
The survey of 313 health practitioners, conducted in June, also found child hunger and poor nutrition is having a particularly severe impact on children's dental health.
A massive 78% of respondents said they had encountered children's teeth decaying or being damaged at a higher rate than usual.
With food inflation soaring and in-work poverty on the rise, many families are being pulled into increasingly difficult positions and children are suffering as a result.
Health practitioners are now calling for the UK government to fund Free School Meals for all children in primary schools.
How children are being impacted
"Cost of living rises are quoted to me pretty much every day when I talk about food now," said one paediatric dentist.
"Parents are making decisions based on cost rather than nutrition and they frequently comment in my surgery that they cannot afford healthy food like they used to.
"Poor nutrition results in higher levels of cavaties, which in turn results in dental pain and infection. This then means that children can be reluctant to eat at times."
A school nurse added: "I feel many families, not just those receiving universal credit, are being priced out of providing well-balanced meals to children.
"School is often the only place where a cooked meal is guaranteed. As a consequence, children lack the energy and the concentration to thrive."
One school nurse noted how hungry children simply "cannot learn".
"Hungry children feel isolated and ashamed, this can make them disengage and become withdrawn, or be angry and cause disruption," said the nurse.
"Poor nutrition causes long term health and social problems and reduces the life chances of the children in our care."
More support is needed
Two-thirds of health professionals said they were seeing children experiencing health problems as a result of hunger and poor nutrition more than once a month.
Almost one in five (18%) said they work with children experiencing these issues every single day.
A common theme in the survey responses was that existing provision of Free School Meals was not meeting the scale of the challenge – and that front line staff were struggling to meet demand.
In Scotland and Wales, all pupils at state-funded primary schools are eligible for universal free school meals (in Wales, this is being rolled out between now and 2024), and the same will apply in London this September.
However across the rest of England, children are only given free school meals in state-funded primary schools until the end of Year 2. After that, only children on benefits are eligible.
One school nurse shared the long-lasting impact of letting kids go hungry.
"If children are hungry, they cannot concentrate therefore they struggle to acquire language as attention and concentration are an essential underpinning prerequisite skill for all learning including language," they said.
"If they do not have good language skills, they will struggle to access the curriculum. If they cannot learn to their potential, they will not achieve their potential in later life, and instead of being able to work and contribute to society and to have a sense of self-worth and value, they may have mental health difficulties and be unable to work.
"To speak about it in financial terms, this will cost the country significantly more than providing a free school meal up to the age of 11."