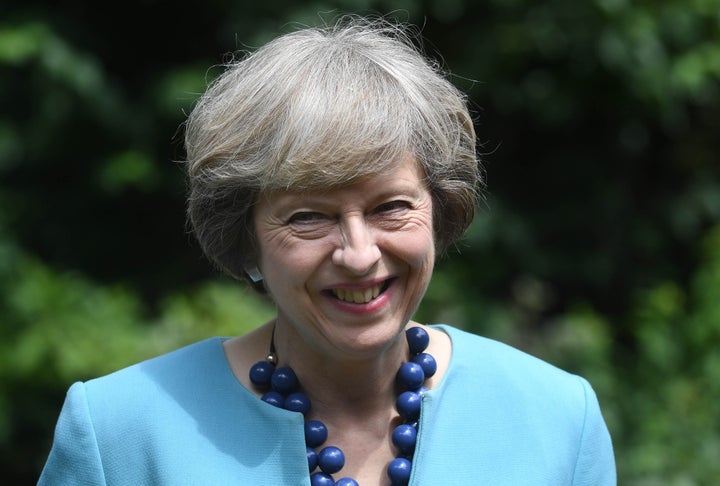 The demon butcher of Downing Street got to work early. But Theresa May's knife skills were not deployed in No.10 itself, the new Prime Minister preferring to do the bloody work behind closed doors over in her huge Commons office.
Away from the TV cameras and the yells of producers, she started the day soon after 9am with one-on-one meetings with those surplus to requirements.
Former Education Secretaries Michael Gove and Nicky Morgan arrived at her oak-panelled office as Cabinet ministers, but left as ordinary backbenchers. Theresa Villiers, Oliver Letwin and John Whittingdale were also dispensed with privately, and spared the long walk of shame up and down Downing Street.
Suddenly stripped of their ministerial cars and drivers, they headed off for their new lives. Gove got into an Addison Lee taxi in Parliament's New Palace Yard, while a red-eyed Morgan headed for the Westminster tube, pulling her suitcase behind her.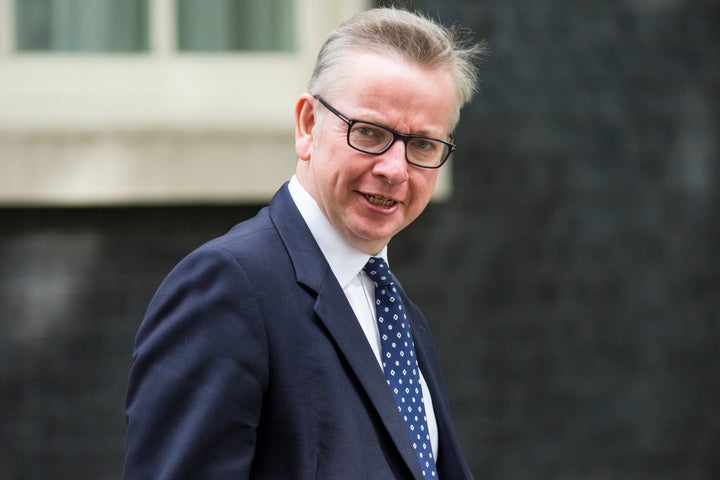 Gove later popped up in a Waterstone's near his Kensington home. The ultra-bookish former Justice Secretary was snapped by a member of the public perusing 'The Blood Wedding' by Pierre Lemaitre. The novel was a "dark psychological thriller" featuring a character "haunted by the things she can't remember – and visions from the past she will never forget".
As it happened, David Cameron and George Osborne were enjoying their new found freedom, also snapped by on a member of the public's smartphone, in nearby Notting Hill.
Looking relaxed and free of politics for the first time in more than 16 years, they and their families chillaxed in a coffeeshop while May got on with the business of government.
Back in Westminster, having done the dirty business of sackings, she was driven to Downing Street around 11am for the easier job of hiring the rest of the PM's new top team.
And the most striking thing about the new Cabinet was just how much it was made in her own image.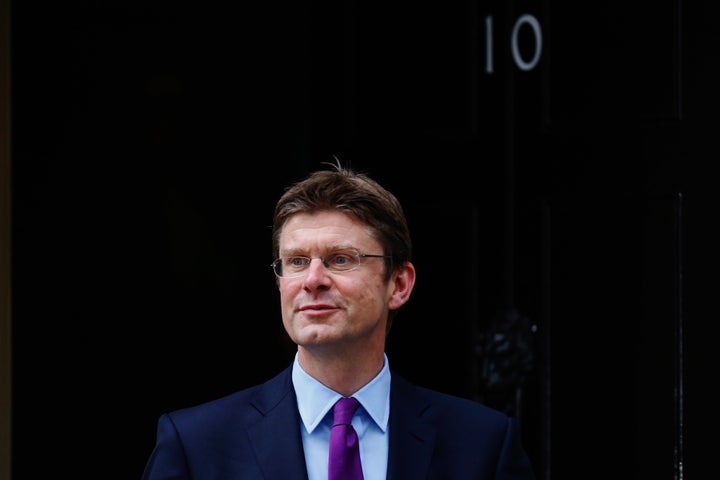 After the excitement of the Boris/Fox/DD show on Wednesday night, Thursday was all about a string of hires who were unshowy, no-nonsense, workmanlike (and workwomanlike) politicians.
And like their boss, many of them were state-educated Tories respected by their civil servants as grafters rather than grifters. All were as far from the phrase 'gaffe-prone' as Boris seems magnetically attracted to it.
Greg Clark at the newly created Business, Energy and Industrial Strategy was the perfect fit. The son of a milkman from Middlesborough, with even an SDP youth, he knows the north needs an urban policy to share the wealth too often concentrated in the south and south east.
Damian Green, newly installed at Work and Pensions, has gone through the full modernising arc of Ken Clarke, Michael Portillo and David Cameron. But he was a contemporary of May's at Oxford and impressed her when they worked together at the Home Office.
Liz Truss, the new Justice Secretary, and Justine Greening, the new Education Secretary, were two more northern, comprehensive-educated MPs who fell out of favour with some of the Cameroons, each known for just 'getting on with it' in their previous departments.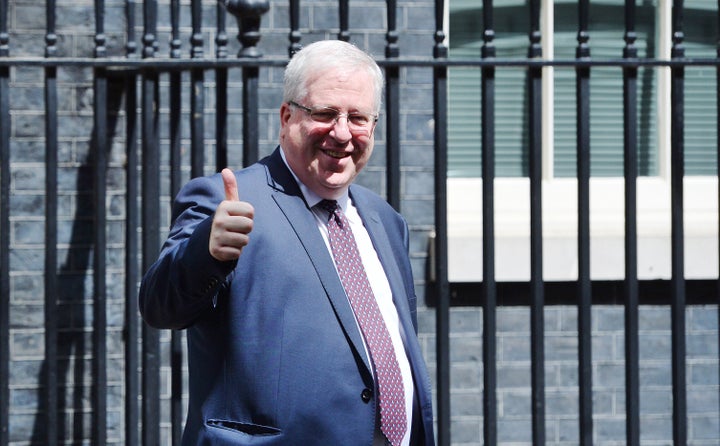 Former miner Patrick McLoughlin was on everyone's 'dead man walking' list if Cameron had stayed in power. But May saw in him the embodiment of the blue collar Conservatism she wants to put at the heart of her Government, and the party chairman job will ensure another 'grown up' is in a senior position.
David Gauke, who had done a sterling job cleaning up after Osborne's messes, got his long overdue promotion. And again, the state-educated minister's move to Chief Secretary of the Treasury felt like the blokes from the engine room finally being allowed on the captain's bridge.
James Brokenshire's move to Northern Ireland Secretary was significant too. The former immigration minister was ridiculed by both Cameron and Osborne after he'd dared to suggest that the "wealthy metropolitan elite" were in favour of migrants because they provided "cheap tradesmen and services".
During the row in 2014, he'd complained that "the ordinary, hard-working people of this country" were not seeing such benefits. Cameron's Nepalese and Australian domestic staff came under scrutiny like never before. But during the whole controversy, Brokenshire had had the solid, private backing of May.
Among the younger generation Ben Gummer to Cabinet Office was another promotion for a talented worker. But it was with May's rapid promotion of Natalie Evans to Leader of the Lords that caught the eye among the party and Westminster cognoscenti.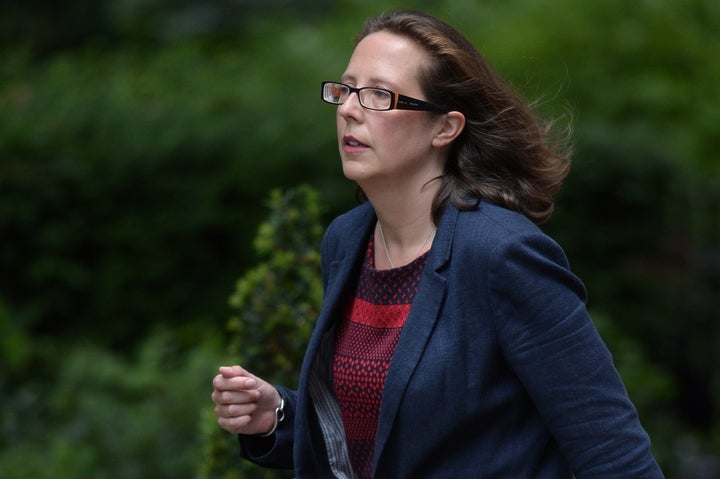 Just 40 and another state-educated Tory, Baroness Evans has been seen as a rising star who would in a few years' time be primed for big things. May has accelerated all that, plucking her from the lowly position of Government whip straight into the Cabinet.
Just one of only two Lords ministers to support the Leave campaign (although she couldn't do so publicly because her husband James Wild works for Michael Fallon), her appointment is yet another echo of the PM's 'Brexit means Brexit' mantra. One of her many new tasks will be to slowly dismantle the seven Lords EU committees.
Amid all the change, Fallon himself is one of a handful of Cabinet ministers not to change post. Jeremy Hunt, who has impressed May with his dogged determination not to cave to 'trade union pressure', stayed at Health. Jeremy Wright stayed at Attorney General, the Lords Chief Whip, Welsh and Scottish Secretaries completed the status quo ministers.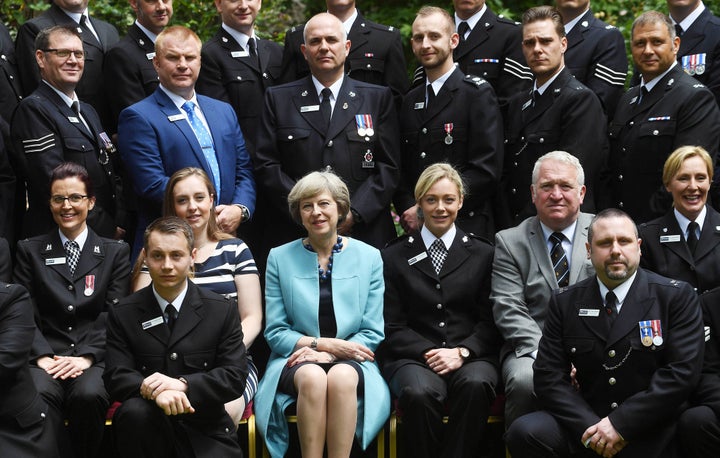 In the middle of it all, the former Home Secretary carved out time to meet some of the police officers in No.10 for bravery awards. It was a reminder of how she took on the Police Federation and won, and of her pay and other reforms defied those who said she couldn't do it.
May received a phone call from Barack Obama, described as "congratulatory and warm" by her spokesman. Boris's remarks about the 'part-Kenyan' President, "did not come up". She also talked to Jean-Claude Juncker, the European Commission President, and made plain she would sort out the UK's exit from the EU in her own time, with her own agenda.
Of course, not all the Cabinet appointments are of Maybelievers. One Whitehall source said: "The new PM is basically trolling the civil service with some of these appointments".
That was an apparent reference to Andrea Leadsom at DEFRA, where she may cause havoc if allowed to raise foxhunting; Priti Patel at DfID, a department she used to think should be axed; and Boris at the Foreign Office, for a string of past quotes about banana-eating Africans, corrupt Europeans and unprintable Turks.
May's first full day was not without controversy, as many environmentalists attacked the abolition of the Department for Energy and Climate Change, and Stephen Crabb braved the cameras after resigning in the interests of his family (after flirtatious text messages to a young woman).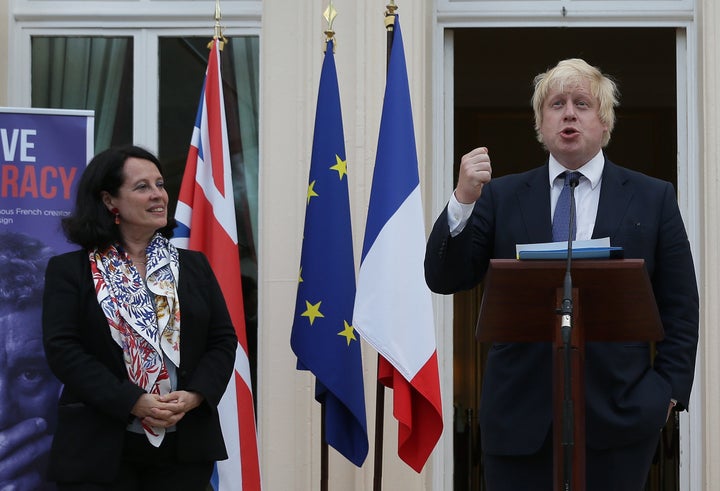 The merry meritocrats in May's new team ensured a Cabinet with the lowest number of privately educated ministers since Attlee's 1945 government, the Sutton Trust charity reported.
The promised increase in women in senior posts looked thin, however, with just one more female than the Cameron Cabinet, when not counting those in junior posts 'attending Cabinet'.
But while Wednesday's message on the foreign minister front was all about Brexit, the main message of the new domestic team on Thursday was that 'on your side' focus on working families, as opposed to 'wealthy elites'.
Part butcher, part chief executive, part headmistress, May started as she probably means to go on. And for all the comparisons with Margaret Thatcher, her solid, dependable appointments felt more like John Major's era.
Like him in 1990, she is a PM who owes her office to the toppling of her predecessor, yet without a direct mandate from the voters, or party members.
If her Cabinet of 'deliverers' make progress on her own version of the 'classless society', she'll be hoping she wins a general election of her own. As long as Europe doesn't get in the way.