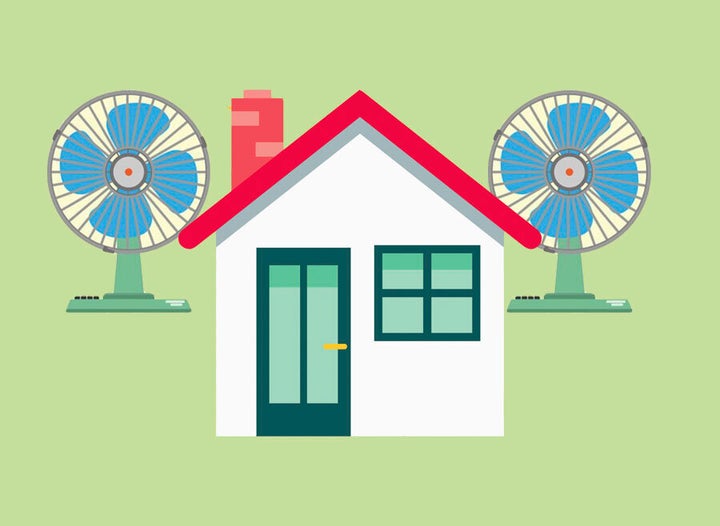 If you had a restless night's sleep because of the heatwave, you'll be determined to make sure your house is an icy haven for slumber tonight.
So how do you keep your house cool during the day – especially if you're not there to have windows and doors open?
During The Day:
You might not be able to keep the windows open all day while you're out, but keep your curtains closed or blinds down to help keep the place cool, advises the government website with its 'Beat The Heat' advice. It might seem counterintuitive to keep them closed (stuffy much?) but actually, this stops the sunlight getting in and warming the room up.
Be warned: doing so with metallic blinds and dark curtains could make the room hotter, the NHS states.
Keep windows open at certain times.
Generally, windows open are only a good idea if it is later on in the day and cooler outside or the room is in the shade. In the heat of the midday sun, opening the windows will let in hot air rather than releasing it. If you're at home, try opening windows on a side of your house that is in the shade.
Use shades on your windows.
It's not a short-term fix for this evening (or tomorrow), but the NHS recommends getting prepared for heatwaves in the future by using shades or reflective material outside the windows to keep things cool.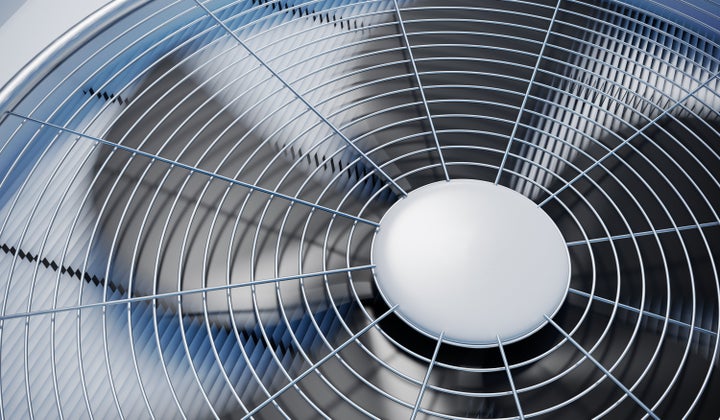 When You Get Home:
Age UK says using light-coloured, lightweight cotton sheets will help keep you cooler at night – but also, if you've got a spare sheet going, it's a good idea to wet it and hang it in front of an open window so the breeze blows through it and help bring down the room's temperature.
Freeze a hot water bottle.
A hot water bottle may seem like the last thing you want in a heatwave, but just as it can work to warm you up, it can also cool you down. Fill it with cold water and pop in the freezer for an hour or so before bed. Then pop under your sheets just before you go to sleep.
Electric fans are not an option for everyone (especially if you're looking for last minute solutions) but if you have one to hand, it will help move the air around the room and your body – and increase the chance of sweat evaporating, the NHS advises.
If you're really struggling:
You might be settling down for a night of Netflix (no chill, it's too hot for that) – but your laptop generates heat, so don't have it in bed with you or anywhere near where you're going to sleep. In fact, switch off appliances where you can, so they're not adding heat to your home.
Light bulbs (even environmentally-friendly ones) give off heat – so switch them off, too. The sun is around for a bit longer in the evening now, so light shouldn't be too much of an issue. But otherwise, opt for small lamps or lights instead of overhead lighting to help cool things down.