Whether you decide to donate your organs after death or you feel that option isn't right for you, making your choice known is essential.
Without an official record of your wishes, your family may be forced to make a decision on your behalf, potentially causing further stress and upset after your death, or leading to your organs being wasted.
And less than half of families give consent for their loved one's organs to be donated if they do not know their wishes, according to the NHS.
What's more, even if you are on the Organ Donor Register, there is the possibility your family could overrule your wishes. Hospital staff will always consult close family before removing organs and clinicians will never proceed if the family strongly objects. So, how do you ensure your wishes are followed?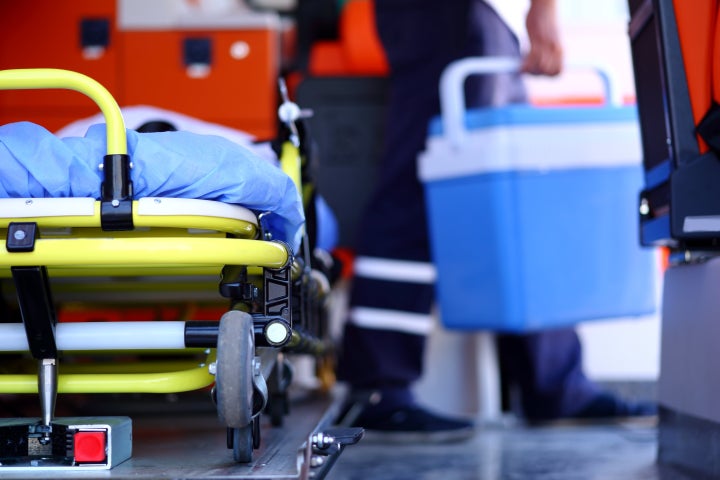 The advice regarding how to register as an organ donor varies depending on where you live in the UK.
Wales introduced an opt-out system in 2015, which means it is assumed a person is happy to have their organs donated after death unless they have stated otherwise, known as "deemed consent".
There have been calls for the Welsh system to be rolled out across the UK and an opt-out system is expected to be implemented in England by 2020 while the Scottish Parliament is currently considering a policy change.
Jersey introduced legislation earlier this year and the Isle of Man is also in the process of introducing new legislation to introduce deemed consent. Meanwhile MPs in Northern Ireland have confirmed the country will not be switching to an opt-out system.
How to opt-in for organ donation
If you live in Wales and you have not registered a decision on organ donation, you will automatically be treated as having no objection to being an organ donor. However, you can still register your wish to opt-in on the online Organ Donor Register.
Elsewhere in the UK, you should also log your details on the online register if you want to opt-in. The process is quick and takes a couple of minutes.
The Driver and Vehicles Licensing Agency (DVLA) will also prompt you to register your consent for organ donation when you renew your license online or become a new driver. Again, the wishes you detail via the DVLA website will be logged on the official organ donor register. You can find more info here.
When registering as a donor, you can choose which organs you want to donate, and whether you want to include your eyes and tissues.
If you're unsure whether you're registered, you can also call the organ donor line on 0300 123 23 23 to check.
How to opt-out for organ donation
Your organs will never be taken without your or your families consent and opting out of donation is as easy as opting in.
To do this, you need to click through to the "refuse to donate" form on the Organ Donor Register website. Here, you will have to submit a few personal details such as your name and address – you are not required to provide your personal reasons for not donating.
Opting out is particularly important if you live in Wales and do not want your organs to be used in donation. In England, you have a year to register yourself as opt-out before the new law is expected to come into effect. This transition period is in place so people have time to make their wishes known.
If you change your mind about organ donation, you can always withdraw your consent at any time online here.
Why you should always talk to family
Families are always involved in organ donation discussions, out of consideration to the family, but also because this helps doctors establish medical information that may help them make a successful match.
In some cases, if a family strongly objects to surgery taking place for organ donation, clinicians will not go ahead, even if that person is a registered donor.
"The situation on this varies and the English and Scottish systems are not yet fully decided and no yet law," an NHS Blood and Transplant spokesperson told HuffPost UK.
"However under the new system proposed for England, the starting position will be that donation should go ahead in cases where there is a known decision to donate or where the deceased has not recorded a decision to not donate, but consideration will always be given to the views of the family, and clinicians will never proceed if the family objects strongly.
"Our experience shows that the majority of families respect and support the decision of their relative to be a donor."